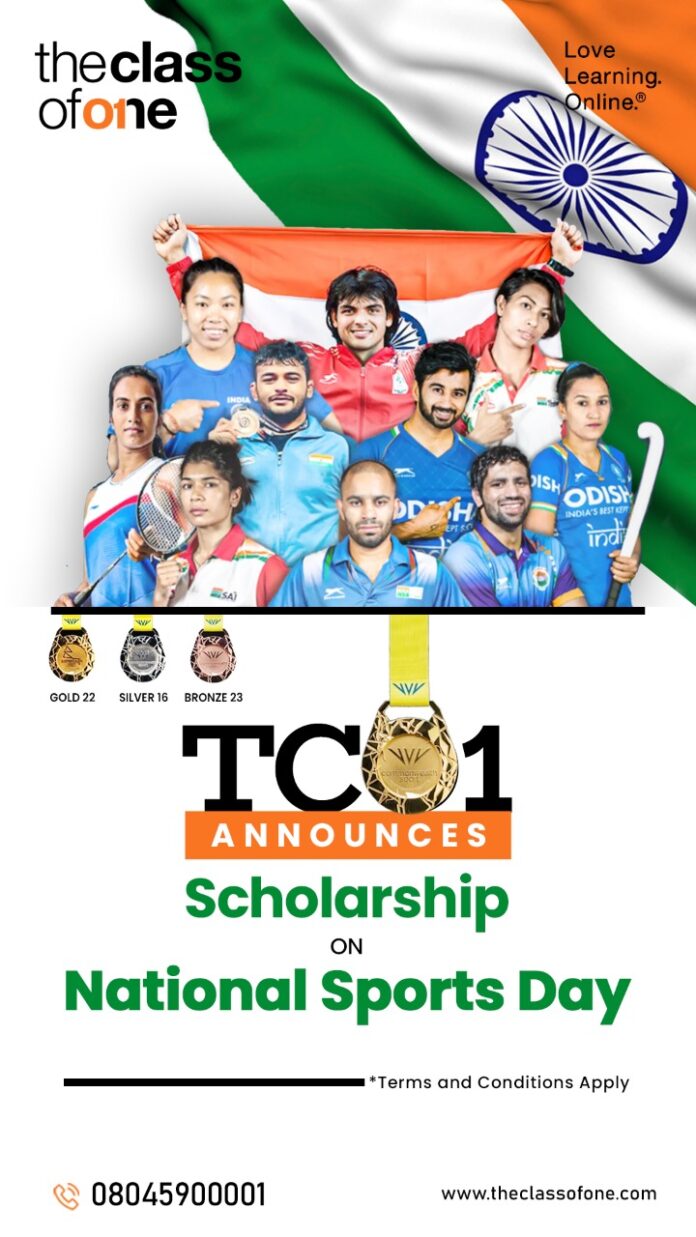 Schools providing scholarships to deserving and hardworking students is a great measure to bolster talent. Scholarships are voluntary welfare programmes modulated and undertaken by education institutions to extend quality education to sports category students . One of the two primary movers of scholarship extensions is democratising the accessibility ambits of education and providing benefits to grass-route levels.
In its effort to support budding sports talent in the country, ed-tech start-up The Class of One (TCO1) has announced scholarships for sports enthusiasts and front-runners from Nursery children to Standard 8th.
The scholarship benefits will be given to 25 sports enthusiasts who are desirous of pursuing their sports passion while also managing their academics reasonably well at the same time.
ALSO READ : The Family that Studies Together: Mother and Son duo from Pune clears class 10th exam together
As it is an online-only school, it will be a double-whammy for students as upon admission, they will not have to go through the physical exertion and exhaustion of attending offline classes. Most times, students are of complaints, which hold some validity, that they are not able to maintain a sport-study balance as physical classes are tiring and monotonous. At TCO1, they will be recipients of quality education from the comfort of their homes.
Meritorious students will avail scholarship benefits which include up to 40% relaxation on annual school fees, and are subject to the discretion of the concerned authorities of TCO1. The students' performance and track record will be the deciding factors in ascertaining which components of scholarship benefits he/she will be at the receiving end of.
Commenting on the issue, Divya Jain, Founder & Director, TCO1, said, "The scholarship initiative has been pressed to provide good quality and affordable education to students having a proclivity in playing sports. Our school is a robust mechanism, and we wish to admit students possessing a diverse range of talents. The scholarship scheme will help students become multi-taskers and manage both their passions and studies effortlessly simultaneously.
Visit EasyShiksha for skill development courses.