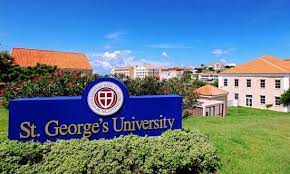 The partnership would include several short-and long-term programmes based on management & technology
June 30, 2022: Times Professional Learning (TPL), under its brand TimesTSW, has announced a strategic collaboration with SP Jain Institute of Management and Research (SPJIMR) for the launch of several short and long-term programmes on management and technology. 
ALSO: https://news.easyshiksha.com/health-and-security-advice-for-hajj-amidst-covid-19-from-international-sos/
Times Professional Learning and SP Jain Institute of Management and Research recently signed a partnership to this regard and will announce several new-age programmes catering to the evolving industry requirements that will empower learners to upskill themselves. The partnership with SPJIMR marks a landmark step that will enable learners to build leadership qualities and competencies, learn the latest analytical skills, and stay abreast to face challenges in the evolving VUCA world.

Speaking on the partnership, Mr. Anish Srikrishna, CEO, Times Professional Learning, said, "The TPL-SPJIMR collaboration will enable us to roll-out future-centric programmes on management and technology that will benefit learners to build competencies. We aim to reduce the skill gap by making education affordable and accessible and build the next-gen workforce to be industry-ready with relevant skills."
Prof. Preeta George, Associate Dean, Professional and Executive Programmes, said, "The partnership with Times Professional Learning is vital for our portfolio and our vision to scale our programmes. We intend to bring in a technological leap through innovation and with modern practices, remain steadfast towards our goals of democratising education with superior pedagogy. The transitions in the global environment will be critical for us to evolve and provide game-changing programmes to remain in sync with changing global trends in higher education."
Times Professional Learning:
Times Professional Learning (TPL) is India's leading education provider for students, young professionals, and executives, has remained steadfast towards its goal of democratising education through its programmes. Aimed at employability, TPL's programmes have been created to meet the rapidly changing industry requirements and have been blended with technology to make them more accessible. TPL has stayed committed to its core belief and vision of making excellence in education accessible and affordable through learner-centric innovations and global collaborations.
TPL offers boutique learning solutions under two brands, The Second Wind (TimesTSW) which caters to executive education programmes for working professionals and TimesPro that offers several job-oriented vocational education and skill training programmes. In addition, TPL's Bespoke Learning Programmes offer customised off-the-shelf training, executive coaching, competence of expert facilitators, diverse industry exposure and superior pedagogy through its Learning Management Systems. The Enterprise Learning Solutions' signature programmes include 'SCULPT', 'DATA Jedi', 'Search Inside Yourself (SIY)' and 'Leading the EI Way' that have upskilled professionals to meet the industry demand.
SP Jain Institute of Management and Research:
Bharatiya Vidya Bhavan's S P Jain Institute of Management and Research (SPJIMR) is a leading school of management situated in the heart of India's financial capital, Mumbai. SPJIMR also has a centre in the Bhavan's campus at KG Marg, New Delhi. It is an autonomous institute encompassing entrepreneurial agility and is consistently ranked amongst the top ten management schools in India.
SPJIMR's mission is to Influence Practice and Promote Value-Based growth. It builds on this mission through pedagogic innovations and pioneering programmes, carving a distinctive path in management education. SPJIMR has been accredited by the prestigious AACSB(The Association to Advance Collegiate Schools of Business)International. More than 1200 participants from diverse backgrounds are enrolled at any given time across various full-time and modular programmes at SPJIMR.
Executive Education is an important pillar that drives SPJIMR's mission of influencing practice and promoting value based growth. SPJIMR is a preferred learning partner for several large conglomerates as well as public sector and not for profit organizations offering a plethora of programmes to executives at various levels and stages in their career. Executive Programmes at SPJIMR help participants upskill and stay abreast with emerging business trends.
SPJIMR uses a 'solutions design' approach for all its executive programmes. Value delivered through these offerings is methodically crafted based on the need analysis of participants and their organizations operating in a dynamic business environment. Learning outcomes achieved are contextual and provide for a long term impact through opportunities for reflection using the learning to learn approach. 
Visit EasyShiksha for skill development