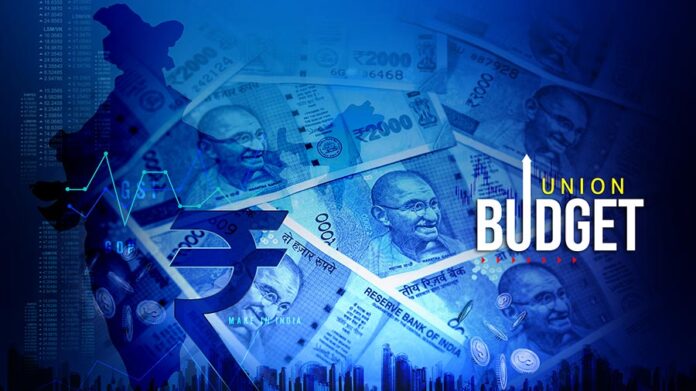 Budget Reaction – Digital India – Technology Industry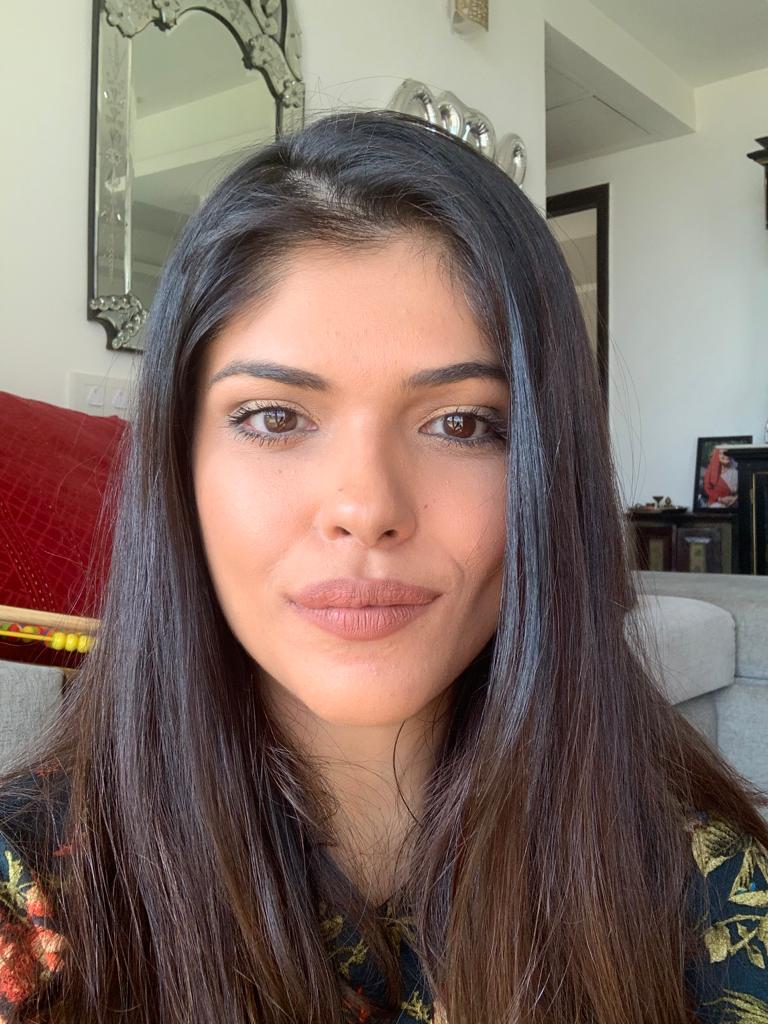 Ankita Dabas, Chief Growth Officer, Veative Group:

The budget brings laser sharp focus to AI led skill-development by announcing the establishment of three centres of artificial intelligence. Foreseeing the spurt in AI based employment opportunities in the future, Veative Group has devoted 1 million+ manhours over the past decade to create a digital ecosystem in AR/VR, applications for training and development, along with making educational content in VR available globally. We are all set to launch the world's first careers metaverse in July 2023 that promises to connect enterprises with school-going learners. We wholeheartedly support the govt in making India a leading digital force of reckoning in the world.
Also Read: Indian Real Estate Betting big on the upcoming Budget Sessions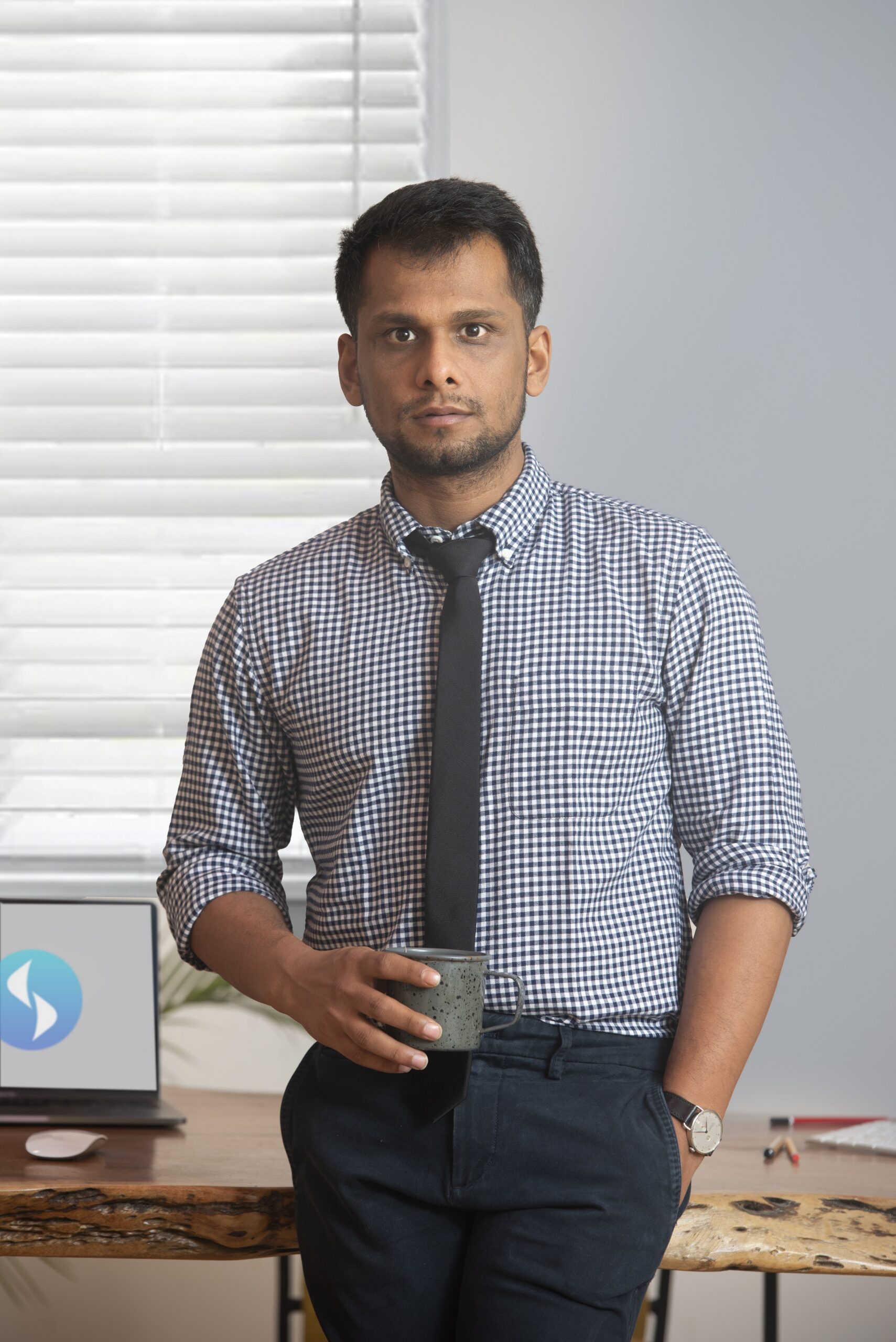 Mr. Raghunandan Saraf, Founder & CEO, Saraf Furniture:
MSME credit assurance It was proposed last year to revamp the credit guarantee scheme for MSMEs. The revamp scheme, with a corpus infusion of 9000 crores, will go into effect on April 1, 2023. This will enable another two lakh crores of rupees in collateral-free guaranteed credit. Credit costs will also be reduced by about 1%. The infusion of Rs 9,000 crore into the corpus of the Credit Guarantee Fund Trust for Micro and Small Enterprises (CGTMSE) should allow for better and broader scheme implementation, as well as improved claim meeting. This decision is expected to offer a significant benefit to India's MSME sector, which is regarded as a major economic growth driver. Supplemental collateral-free credit is expected to aid MSMEs in meeting the obstacles posed by the global epidemic and allowing them to continue to grow and create employment. It could be a positive step in safeguarding the well-being and expansion of India's MSME sector.
In Real State : The Union Budget 2023 is out, with a few hits and misses in the retail sector. The industry was expecting a few direct SOPs, which were completely absent from the budget, particularly regarding the Input Tax Credit. However, looking at the positive aspect of it, the budget has increased cash flows in the hands of individuals through relaxed tax provisions; this will undoubtedly have a direct impact on their spending, and we see this as a window of opportunity that can benefit the retail sector through increased spending. Further reductions in personal tax slabs, rates, and other measures should help increase disposable income for the middle class, with a multiplier effect on the economy and retail and consumer sectors.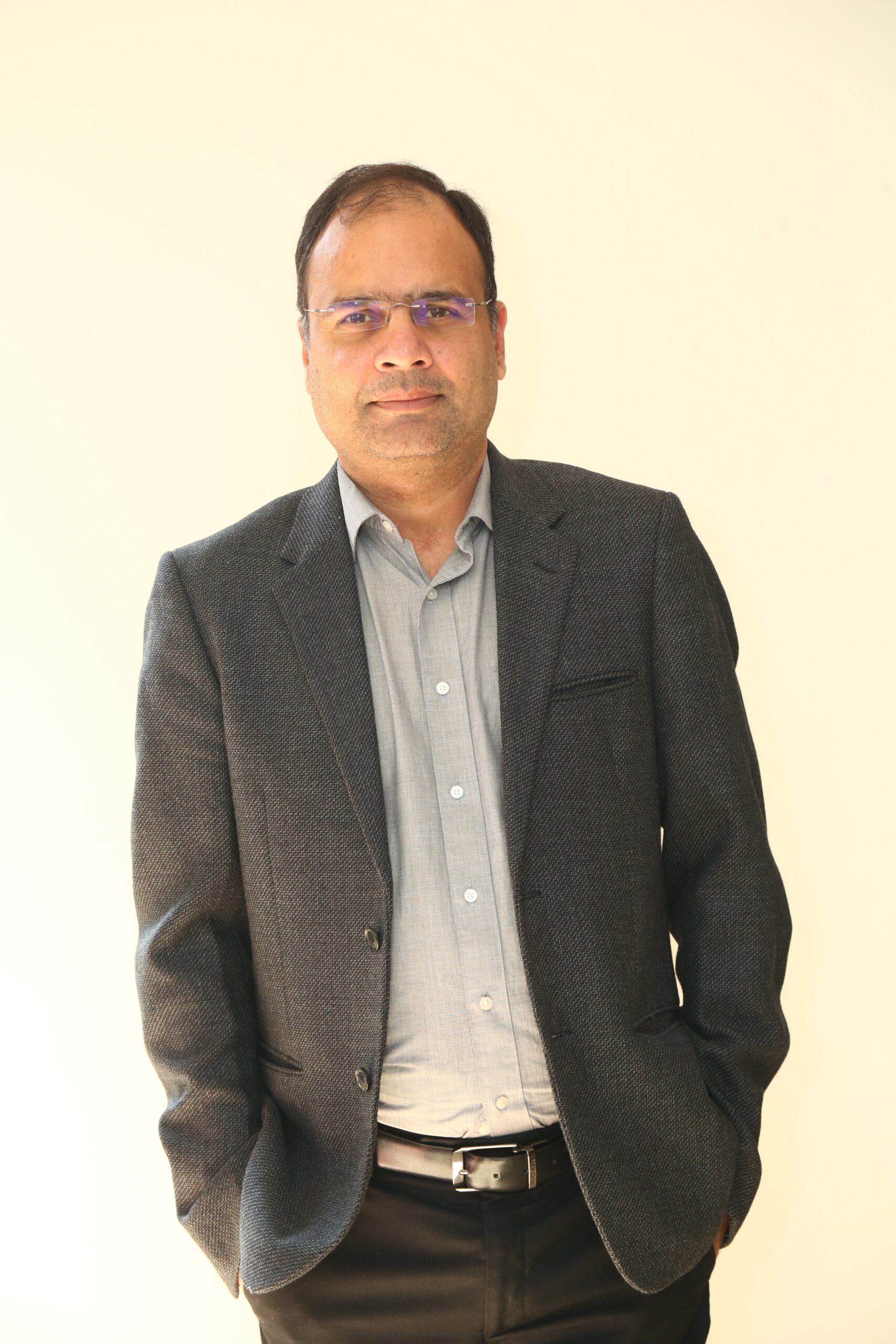 Amit Gupta, MD, SAG Infotech
45% of ITRs are completed within 24 hours, and the Common ITR form will be available soon. Furthermore, to enhance the IT grievance redressal mechanism, and to increase the presumptive taxes limitations at Sec 44AD – Rs.3 crore and Sec 44ADA – Rs.75 lakhs. Income tax incentives for businesses with Startups have been extended by a year till 2024. – Incorporation Date – From 31.3.2023 to 31.3.2024 – 80IAC. Small Income Tax appeals will be handled by 100 joint commissioners. Furthermore, startups can carry forward their lost benefit from 7 to 10 years.
The refund has been enhanced to Rs 7 lakh under the new tax scheme. The new information technology system will act as the default tax regime. Tax assessors will still be able to choose from the prior regime. Salaried and pensioners: the new system's standard deduction for taxable income exceeding Rs.15.5 lakhs is Rs.52,500. The new system will decrease the six income categories to five: basic exemption up to three lacs, 3-6 lakh 5%, 6-9 lakh 10%, and 9-12 lakh 15%. 12-15 lakhs is 20%, whereas 15 lakhs or over is 30%.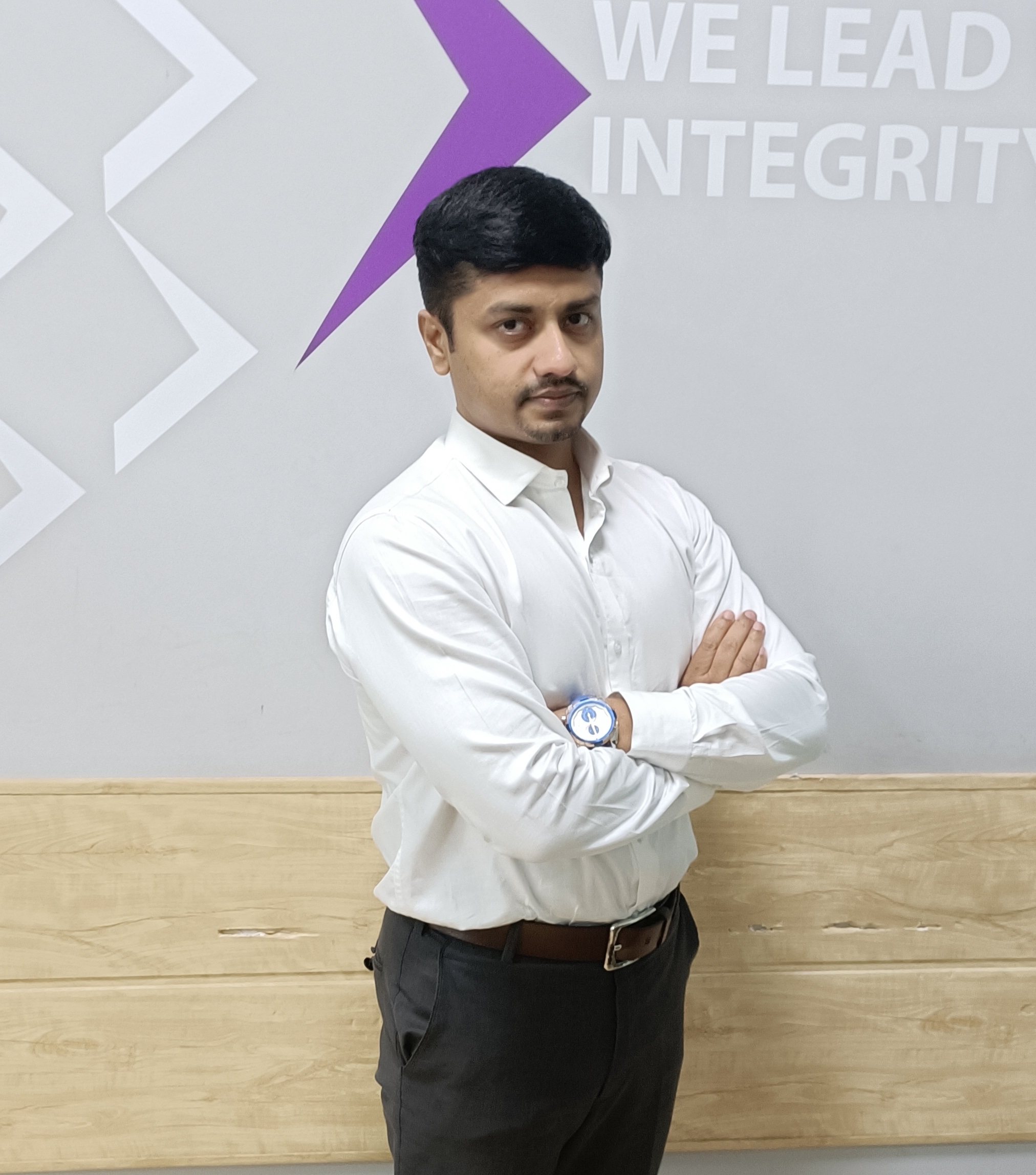 Siddharth Maurya, Resource Specialist – Fund Management.
The Union Budget 2023-24 is more focused on reviving the domestic demand and public investments to propel growth as the world is gripping in the fear for a possible recession. The announcements made were mostly in line with the market expectations like a focus on job creation, increased spending on infrastructure, reigning in the deficit, and bringing the economy back on track with few misses. However, the budget was muted on any direct relief to the investors from STT or other taxes levied on capital gains. The fiscal deficit target has been lowered to 5.9 in 2023-24 to achieve the target of 4.5 percent in 2025-26 has boosted the investors confidence. percent from 6.4 percent The budget is pro growth and we expect markets to be remain strong in coming sessions.
Important Announcement – EasyShiksha has now started Online Internship Program "Ab India Sikhega Ghar Se"
Sushma Sharma, Director – Career Success Strategy, Veative Group
Being a part of the world's fifth-largest economy, which has fostered a growing ecosystem for startups, is a source of great pride. An optimistic view of the future informs the government's plan to transition to a knowledge and technology-based economy. In addition to providing a significant boost to growth and job creation, the economic agenda for this year also includes the commendable announcement of the establishment of a national digital library for children and adolescents, which will go a long way toward recouping the educational ground lost during the pandemic.
In India, overall youth employability has grown to 48.7% over the previous year. The most employable age group was determined as 22-25 years old. However, what we are overlooking is that 51.3% of students are still trying to find suitable work. Yet, 88.4% of students are seeking internships, guidance & upskilling to kick-start their careers.
We, at Veative Group, are proud to have played an integral role in India's ongoing digital transformation by providing innovative tools that broaden and deepen students' access to education and skill-building. As advocates for the use of technology in the classroom, we have built the largest library of immersive and interactive educational content in the world and are pushing to install virtual reality (VR) laboratories in classrooms across India. Our goal as educators is to prepare students for the future, so we're excited about the new initiatives funded by the federal budget for education.
Dinesh Pratap Singh, Co-Founder, WoodenStreet:
In Startup Sector With easing capital gain taxation and carry forward of losses on change of shareholding of start-ups from seven years of incorporation to ten years, the country could become home to many more startups in the coming year.
Another important announcement about setting up the Agriculture Accelerator Fund will encourage agri-startups by young entrepreneurs in rural areas. Moreover, bringing out the National Data Governance Policy will unleash innovation and research by start-ups and academia. The several supportive policies for startups in Budget 2023 by the Finance Minister will help to scale up the operations to a greater extent and create a boom for the startup ecosystem across the country.
In Retail Sector The new scheme announced by the Finance Minister falling under PM VIshwakarma Kaushal Samman for artisans and craftsman will enable them to improve the quality, scale and reach of their products, integrating them with the MSME value chain. This will further include financial support and also access to advanced skill training, knowledge of modern digital techniques, brand promotion, linkage with local and global markets, digital payments, and social security. It will greatly benefit the Scheduled Castes, Scheduled Tribes, OBCs, women and people belonging to the weaker sections.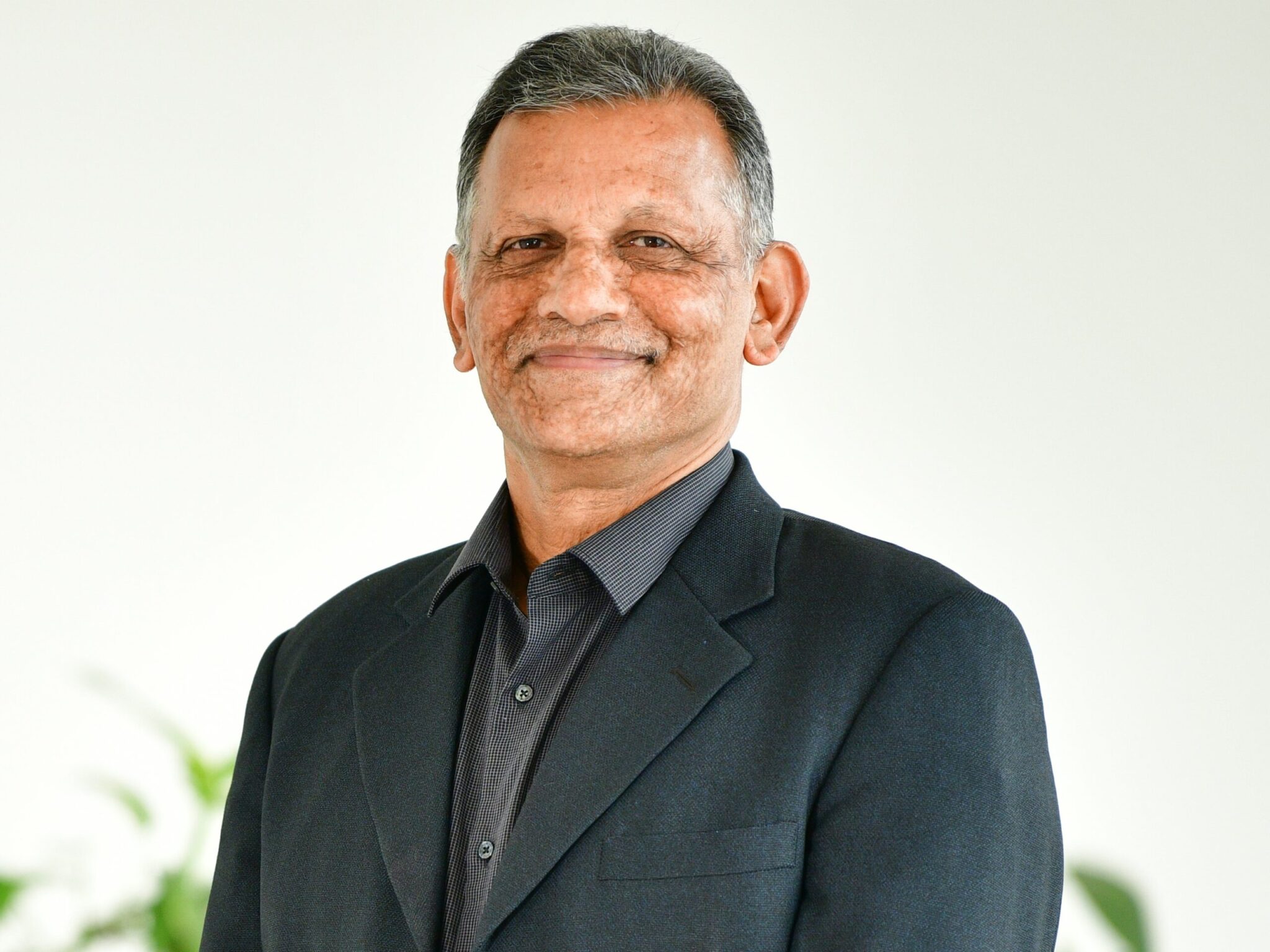 Quote from Col. Gopal Karunakaran, CEO, Shiv Nadar School:
"I welcome the launch of Pradhan Mantri Kaushal Vikas Yojana 4.0 in the 2023 budget. This scheme, which will focus on equipping the youth with cutting-edge skills in fields such as AI, robotics, and 3D printing, is a welcome step towards preparing our students for the demands of the 21st-century global marketplace. The emphasis on developing soft skills and launching 30 international centers will create numerous opportunities for our students to gain valuable experience and increase their competitiveness in the international arena. Shiv Nadar School as an institution is committed to the mission of continuous teacher training, and we are delighted that our vision aligns with the budget as District Institutes of Education and Training (DIETs) will be developed as "vibrant institutes of excellence". It's part of the school's strategic vision to give away books and opportunities to learn about all important celebrations, whether it's rewards, performances, or celebrations of getting great grades or festivals. We are delighted that a National Digital Library for children and adolescents will be set up to facilitate the availability of quality books across geographies, languages, genres and levels, and device-agnostic accessibility. We look forward to seeing the positive impact of the different initiatives on our education system in the years to come."
Real Estate Industry

Subhash Goel, Director of Goel Ganga Developments
The Budget session is the extension of GOI's overall commitment towards infrastructure growth, spurred urbanization, and affordable housing projects. This will be beneficial to the real estate industry, as it will set the tone for increased growth and demand. The government has allocated INR 10,000 Crore in infrastructure funds that will be managed by National Housing Board (NHB). The fund will boost infrastructure in Tier 2 and 3 cities and drive housing demand. The overall capital expenditure has been raised to INR 10 lakh Crores, almost three times than in 2019. Capital expenditure is an important cog in the wheel of economic prosperity and growth. This will also create more jobs and real estate demand. The government has also increased fund allocation for PM Awas Yojna, which will help in the mission towards providing housing for all in India.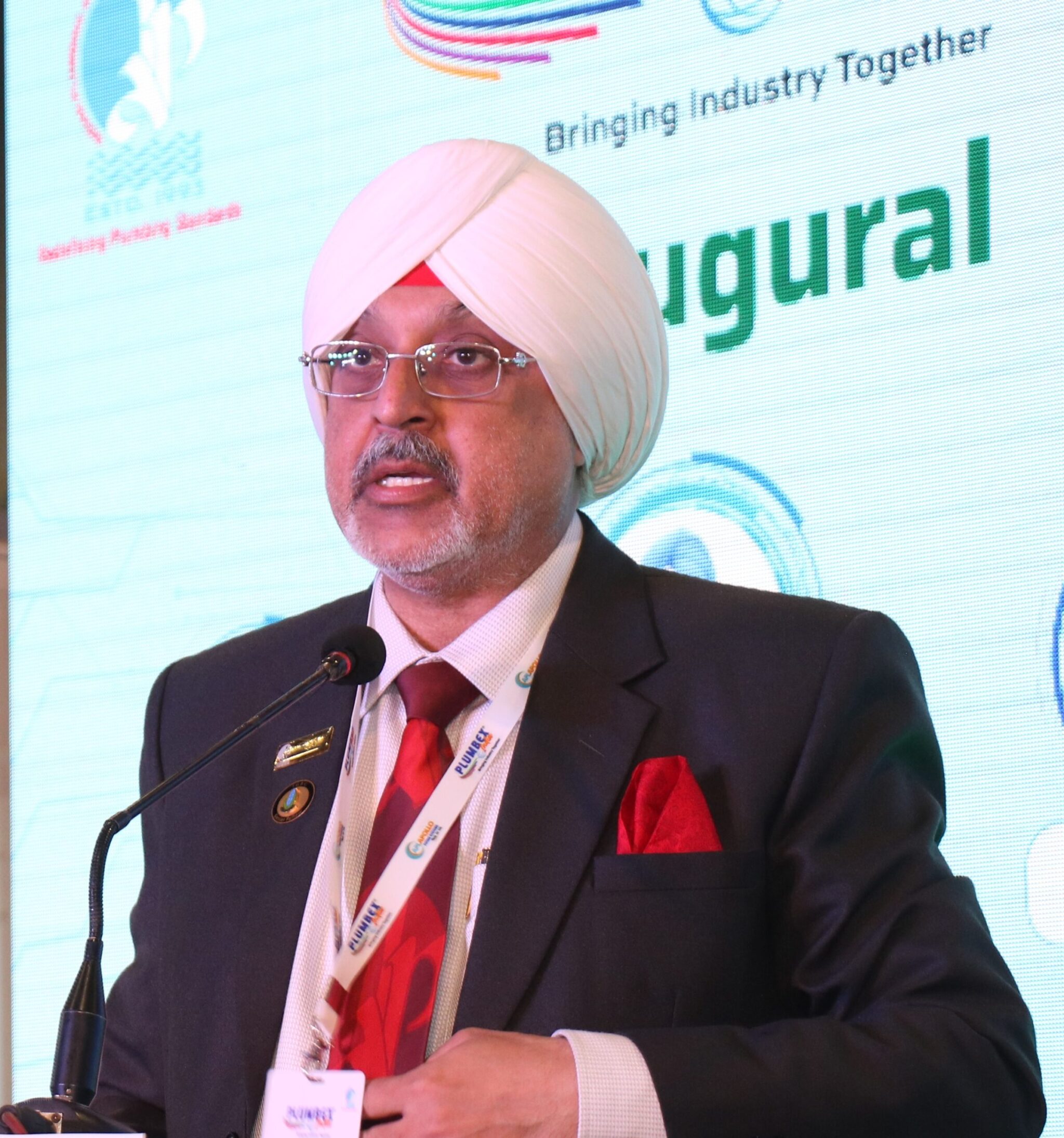 Gurmit Singh Arora, National President, Indian Plumbing Association
GOI's commitment to continuing top-class urban and rural infrastructure development in the form of higher capital investments and dedicated urban infrastructure funds also entails windfall for Indian plumbing and other related industries. The total capital expenditure will be INR 13.7 lakh Crores forming 4.5% of the overall GDP. This will translate into increased investment inflow into roadways, construction, water supplies, urban growth, logistics, etc. This in turn will drive demand for plumbing, pipelines, fittings, etc. Meanwhile, GOI has also announced to increase in the outlay towards PM Awas Yojna to INR 79,000 Crores. The thrust towards affordable housing projects will also unlock new opportunities for the plumbing businesses in India.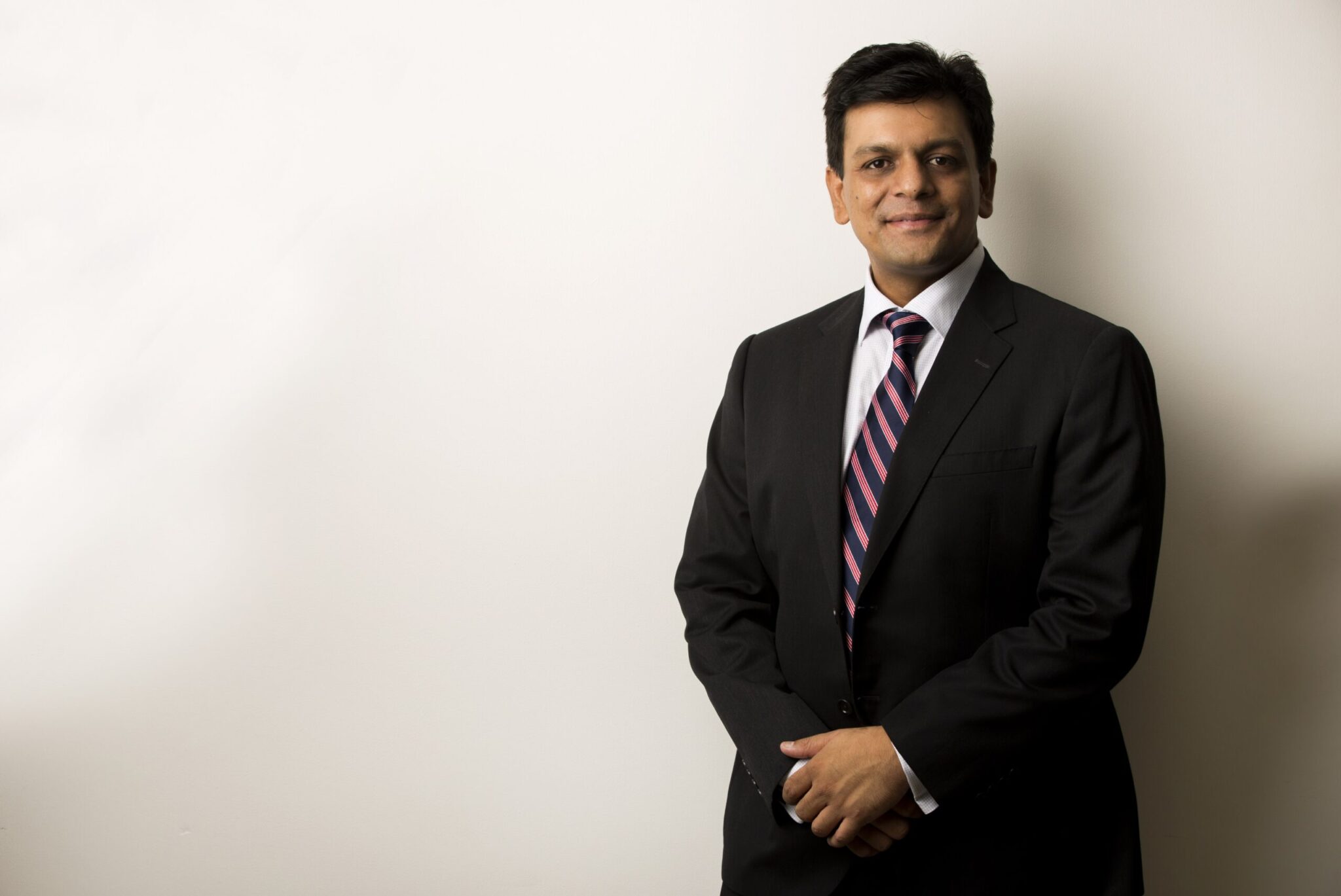 Nakul Mathur, MD, Avanta India
In the union budget, GOI has once reiterated its commitment to infrastructure development, urban growth, and the housing for all program. The effective capital expenditure will be INR 13.7 lakh Crores, forming 4.5% of the GDP. Likewise, the outlay for PM Aawas Yojna has been increased by 66% to INR 79,000 Crores. The thrust towards infrastructure development in the form of roadways, power, healthcare, railway corridors, water supplies, affordable housing programs, etc. will drive economic growth. This in turn will push demand for housing, urban communities, construction activities, office spaces, etc.
Siddharth Maurya, Resource Specialist, Expertise Real-Estate and Fund Management.
The union budget so far has not announced any real estate-specific policy, which is a little disappointing for the Industry players. However, the industry will welcome the government's continued policy of supporting infrastructure growth. 10,000 Crore has been allocated for infrastructure funds which will also offer an institutional framework for development in Tier 2 and 3 cities. This will drive real estate growth. Meanwhile, the capital expenditure has been increased to INR 10 lakh crores which will link infrastructure growth, economic prosperity, and real estate demand. It is noteworthy that infrastructure development is the cornerstone of a healthy real estate industry. The outlay for PM Awas Yojna has been increased by 66% to INR 79,000 Crores, which is another very prudent announcement.
Atul Goel, MD, Goel Ganga Group:
The Indian real estate was looking forward to the upcoming budget, as a slew of policy overhauls and regulatory impetus were expected. In this regard, nothing has been announced and this is a little disappointing. However, the silver line is the government's push toward urban development and infrastructure growth through increased capital investments. The overall Capex for the given fiscal has been increased to INR 10 lakh Crores, close to 3.3% of the total GDP. This will give a huge push to physical infrastructures such as highways & roadways, railway corridors, urban corridors, industrial clusters, aviation, etc. This can have a multiplier effect on the overall economy, job creation, expansion in the entrepreneurial ecosystems, and a general surge in income levels. The positive ramification of such a gigantic shift won't just be restricted to housing but also commercial, warehouse, retail and other categories of Indian real estate. The government has also increased the allocation for PM Awas Yojna, which is a laudable step.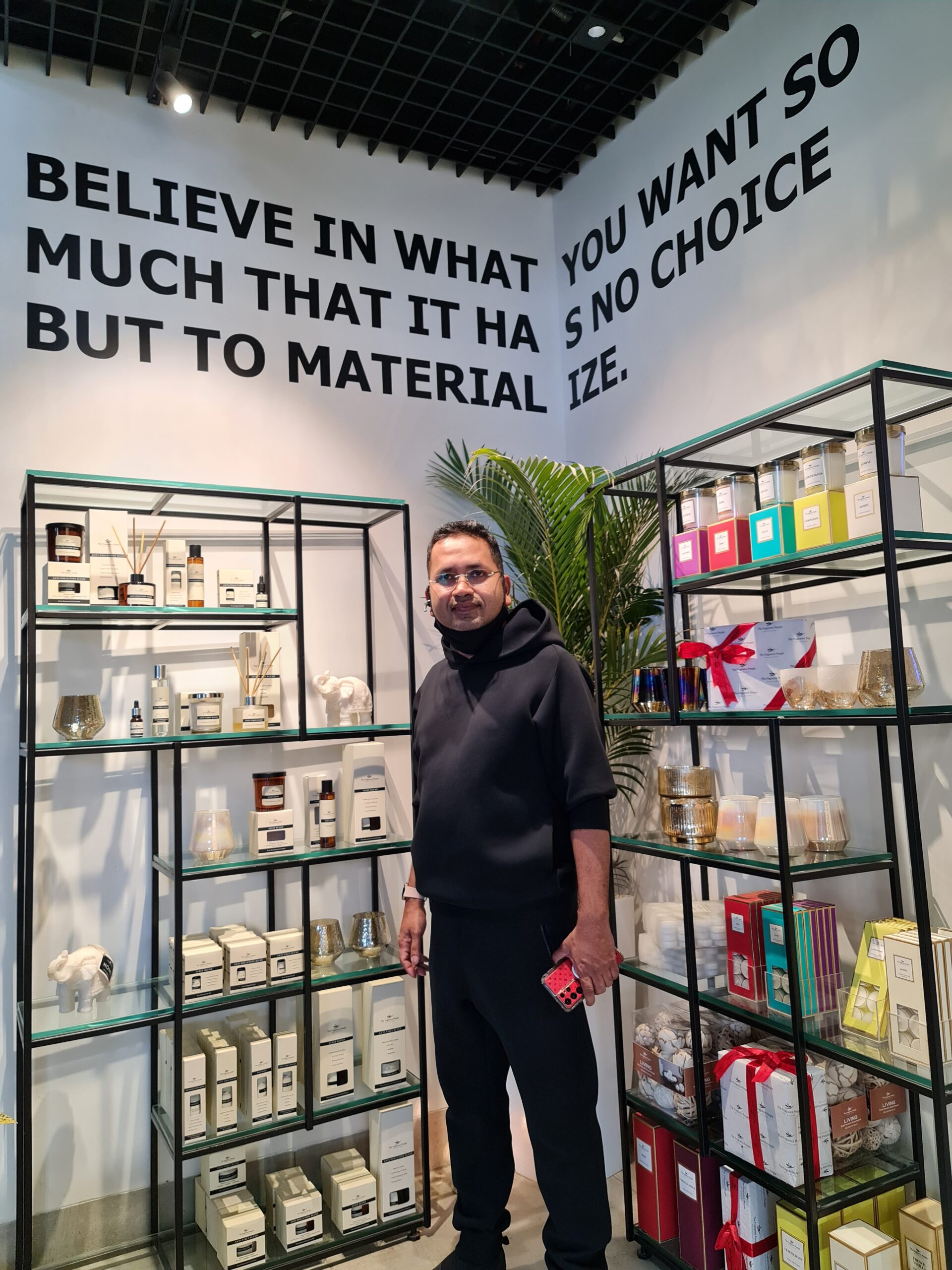 Dr. Deepak Jain, Founder, The Fragrance People

The ongoing make in India initiative, including lower import duties on raw resources used in electronics, cameras, TV panels, and other products, should help increase direct and indirect job creation. This will aid in the promotion of easier credit access, infrastructure development, and increased opportunities for employment benefits. Further reductions in personal taxation slabs should help increase middle-class disposable income with a multiplier effect, boosting the economy and retail sector.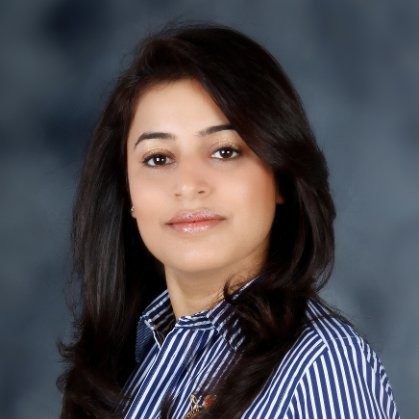 Ridhima Kansal, Director, Rosemoore
The union budget has announced a fresh corpus of INR 9000 Crores for guaranteed credit support for the MSME sector. This is a very positive step towards supporting the MSME segment, which is one of the critical cogs in the overall economic growth of India. There are close to 6 crore micro, small, and medium enterprises in India and offering them support is not just conducive for the sector but will also foster growth in the overall economy.
Top Courses in Computer Science Engineering
More Courses With Certification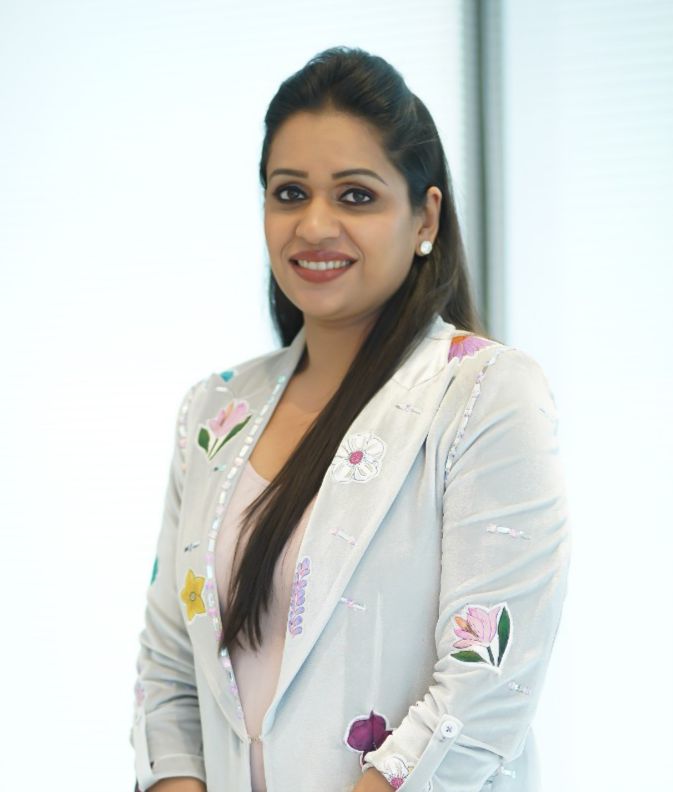 Dr. Payal Kanodia, Trustee, M3M Foundation said, "The budget for this year is very encouraging, with a focus on inclusive development, green growth, and youth power. The announcements in various fields, such as tax relief, education improvements, and focus research and development, are encouraging. The increase in allocation for school education from Rs 63,449 crore (Budget Estimate) in 2022-23 to Rs 68,804 crore in 2023-24 is a welcome step for the education sector. The availability of the National Digital Library to children will greatly benefit the children. A strong focus on youth skill development will assist industries to attract young talent. Another significant development is the establishment of 30 Skill India International Centres across various states to prepare youth for international opportunities. We heartily welcome the 'Mahila Samman Saving Certificate' for women with a fixed interest rate of 7.5 per cent, for over a period of two years. This will definitely lead to shaping India into a stronger and growing economy in the future.
Top Software Engineering Courses
Rishabh Khanna, Founder & CEO of Suraasa
"The budget reflects the government's commitment to improve access to quality education and to promote the use of technology. The establishment of three centres of excellence for AI will help advance 'Make AI for India' & 'Make AI work for India', fostering innovation and providing opportunities for students to learn the latest technology.

The reenvisioning of teacher training programmes through innovative pedagogy, curriculum transaction, and continuous professional development will help address the challenges such as the shortage of qualified teachers and the lack of teachers' career growth. The budget provides teachers with the resources they need to grow and succeed. This commitment to teacher growth will help ensure teachers are equipped with the latest knowledge and skills.

The plan to set up of 30 Skill India International Centers highlights the importance of skill development. These centres would also increase their chances of finding employment opportunities abroad. Moreover, the launch of PMKVY 4.0 under NEP 2020 would enable the youth to compete in the global job market and grow."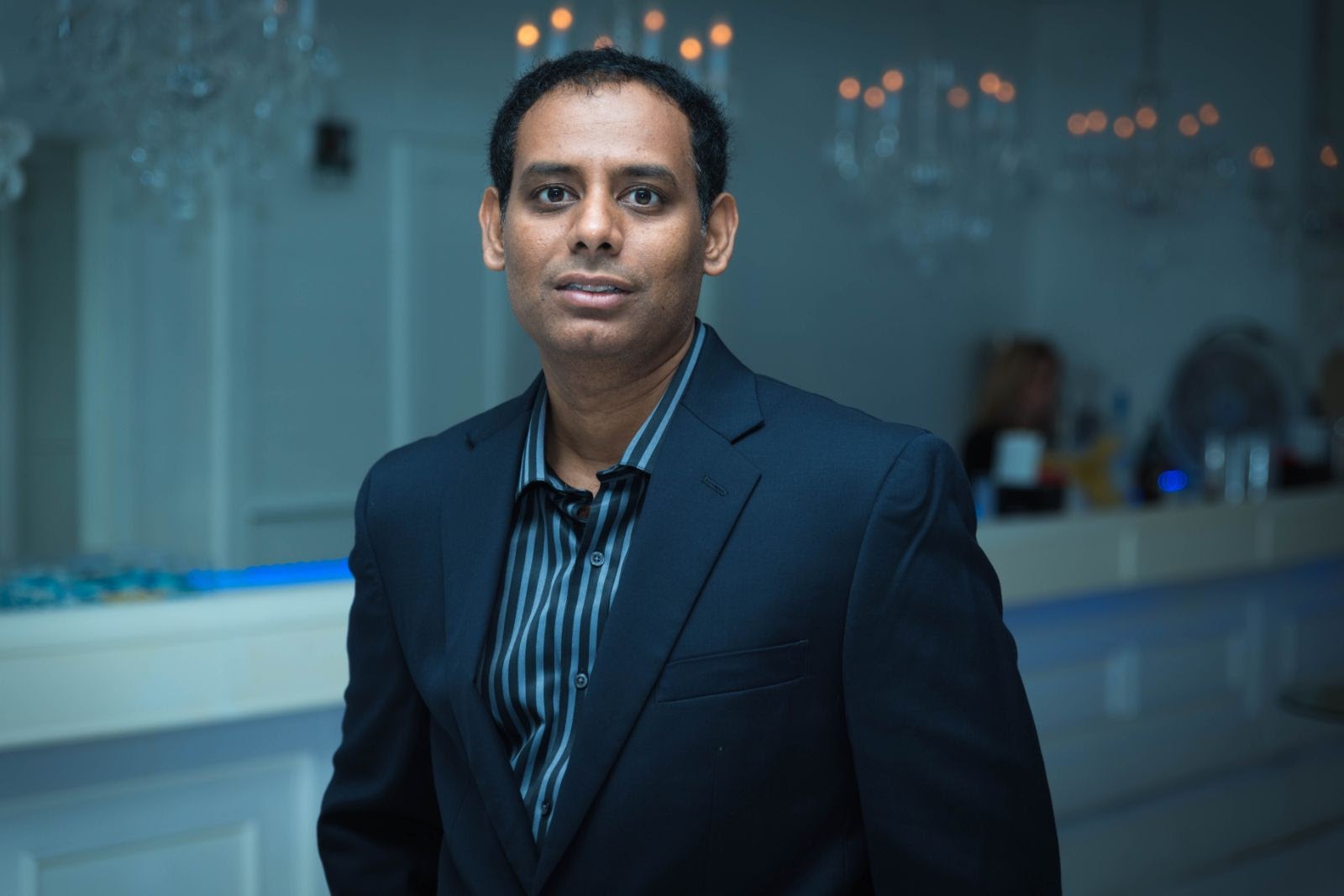 Karun Tadepalli, Founder and CEO, byteXL
The education sector has witnessed some of the announcements from a longer-term perspective. The increase of 8% allocation to higher education to INR 44,094 crores is a welcome move from the point of raising the employability quotient of students. This will be a key component in transforming the institutes to provide better education compatible with industry needs. New age courses for Industry 4.0 like coding, AI, robotics, mechatronics, IOT, 3D printing, drones, and soft skills under Pradhan Mantri Kaushal Vikas Yojana 4.0 will help in skilling the students for global job opportunities making them career ready. Establishing a National Digital Library will enhance the culture of eLearning across the country, which will be a positive step towards a futuristic approach.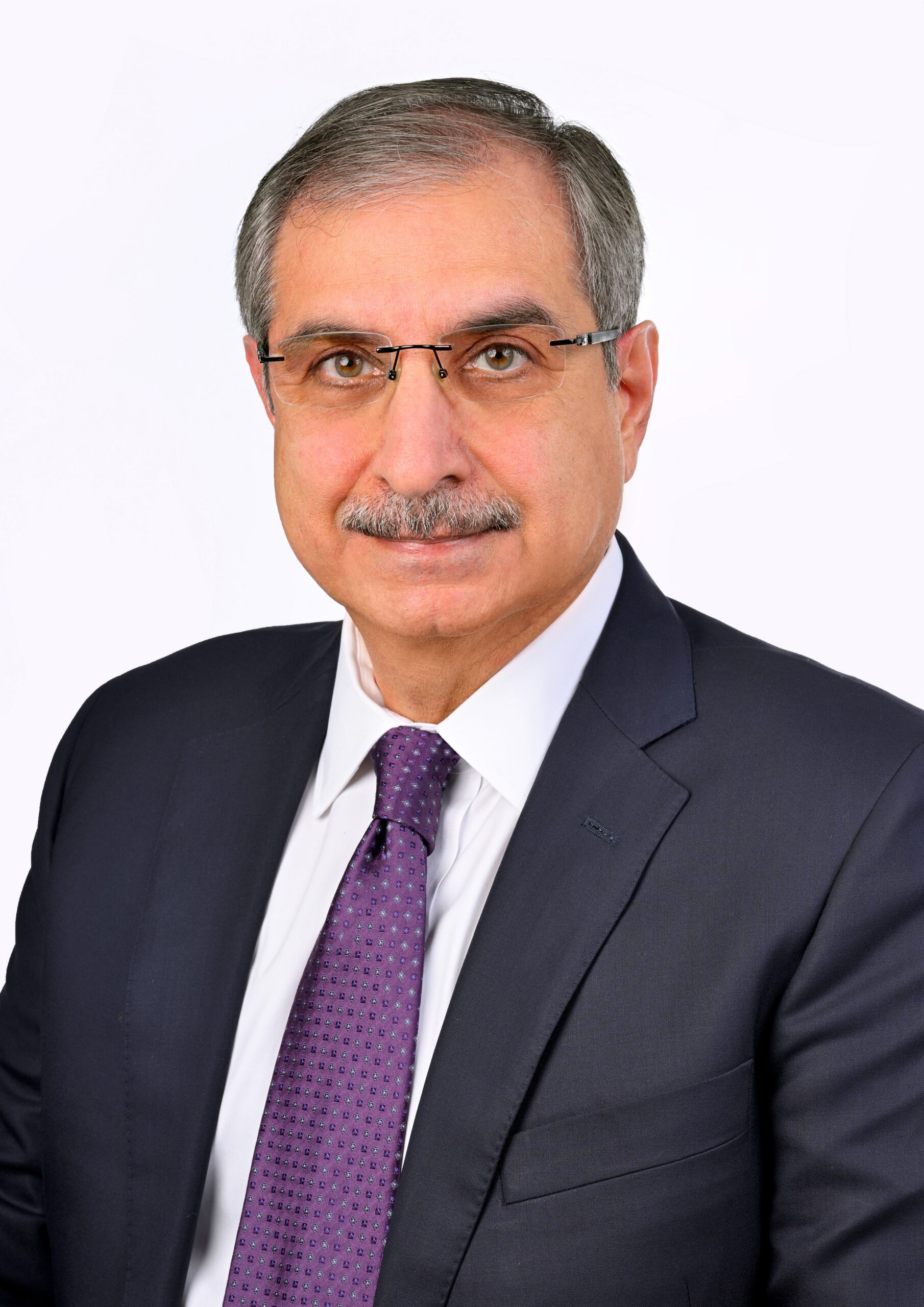 Mr. Gusti Noria, President, The Hyderabad Public School Society
This is overall a good consolidation budget. It is a good step by the FM to increase allocation for school education by 8% i.e. from Rs 63,449 crore (Budget Estimate) in 2022-23 to Rs 68,804 crore in 2023-24.
The emphasis on establishing CoEs for artificial intelligence and also teachers' training being revisited for better pedagogy and raising quality education, is a welcome step. The establishment of District Training Centres for educators along with the National Digital Library is yet another initiative that will be a boost for both public and private school education. The Skill India International Centres that are going to be set up across states will provide the right digital ecosystem for skilling and help foster national apprenticeship. Applaud the initiative of the centre to recruit 38,800 teachers and support staff for the 740 Eklavya Model Residential Schools that will end up serving 3.5 lakh tribal students. Together these steps would surely pave an effective path to implement the National Education Policy for the "Amrit Peedhi"
PHDCCI Post Budget reaction on Education sector
It is encouraging that the budget 2023-24 has announced a number of provisions for the education sector. National digital library for Children and adolescents will be opened to cover-up the reading loss of children during pandemic times. 30 Skill India Centres will be established to make our youth more competitive and ready for market needs. New courses on medical devices will be launched. 157 New nursing colleges will be opened in India. National Educational policy will focus more on job creation and skilling of the youth through Pradhan Mantri Kaushal Vikas Yojna. This will train them to work in Industry 4.0 via training them in AI, robotics and other new age courses, said, Mr Saket
NMIMS Post-Budget quote
Views of Dr Bala Prabhakar, Dean Shobhaben Pratapbhai Patel School of Pharmacy & Technology Management (SPPSPTM), NMIMS Mumbai
The budget 2023 is very encouraging for pharmaceutical industry and research institutions, as it announced promotion of research and innovation in pharmaceuticals and healthcare.
The Finance Minister, Ms. Nirmala Sitharaman mentioned that 'a new programme for research in pharmaceuticals will be formulated and the industry will be encouraged to invest in research.' The budget will support pharma industry for promoting R&D. R&D requires huge investment which currently is a deterrent to many pharma companies. This budget will help Indian pharma companies to focus on solutions for societal healthcare problems through development of innovative products and devices.
In India, as on today, most of the medical devices imported. FM's announcement to support multidisciplinary courses in existing institutions for medical devices will encourage academic institutions to create skilled manpower to develop research, medical technologies and manufacturing capabilities in the country.
The announcement that the strength of Indian Council for Medical Research (ICMR) Labs will be made available for public, R&D teams and college faculty gives a bright hope and motivation for collaborative research and innovation.
Investing resources in creating excellence in AI in India will also boost pharma and health care sectors. The health care resources can be optimally deployed to provide affordable healthcare to Indian population 'making AI work for India.'
Collaboration between Industry & academia, visualised by the FM is the need of the hour in pharma and healthcare sector.
During and post pandemic, the whole world has moved to online health care systems. Setting up of 5G facilities in health care sector will lead to more start-ups and business opportunities to the youth of India.
Views of Dr. Meena Chintamaneni, Pro Vice Chancellor, SVKM's NMIMS Deemed-to-be University
"The Union Budget 2023 is a step in the right direction for the education sector in India. The focus on bridging the learning loss gap and providing access to quality books through a national digital library is commendable. The allocation of resources towards revisioning teacher training, establishing new nursing colleges, and skill development centers will play a crucial role in preparing the future workforce. The emphasis on industry partnership, research in AI and innovation, and the establishment of Centres of Excellence for AI in leading educational institutions will propel India towards becoming a leader in the field. This budget demonstrates the government's commitment to investing in education and nurturing the growth of a skilled and competent workforce."
Mr Yatin Gupte, Chairman & Managing Director, Wardwizard Innovations & Mobility Ltd, on Union Budget 2023-24
said, "We welcome the forward-looking budget presented by our Hon'ble Finance Minister. The budget has rightly been referred to as the vision of Amrit Kaal. This year's budget brings a big boost to the India's economy by covering all the verticals for the holistic development of the nation. The sanctioning of Rs. 35,000 crores for energy transition is a significant step toward India's net zero goals and will undoubtedly provide a much-needed push to a sustainable tomorrow. Tax exemptions on capital goods, lithium-ion batteries, and further reduction of customs duty will accelerate green mobility and rapid transition towards electric vehicles, making the sector stronger than before. We are eagerly looking forward to the government's ambitious vision for upgrading the EV infrastructure ecosystem. Further relaxation on personal taxes and push for the job creation will bring sustainability in the market and increase purchasing power. Domestic consumption is a prime driving force for the economy. With the infrastructure boost and effective capital expenditure, the industry is optimistic that this budget will definitely augur well for the economic recovery and overall growth of the country."

Mr. Uday Narang, Founder and Chairman, Omega Seiki Mobility
"The government's forward looking vision in promoting environment and sustainability in the recent Union Budget 2023, will prove to be an accelerator for the EV Industry. Extension of customs duty exemption for the manufacture of lithium-ion batteries and removal of customs duty on imported machinery used for manufacturing Li-ion batteries are welcome initiatives as these will help in boosting the demand for EV's.
The policy on the replacement of old polluting vehicles should accelerate the transition towards electric vehicles. Overall, we are happy with the budget as it is inclusive, and progressive and will encourage investments in the EV sector in a big way."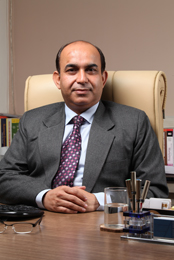 Prof (Dr) Sanjiv Marwah, Director Maharaja Agrasen Business School, Delhi
"The budget 2023 is a futuristic budget, with digitalization, deep tech, and entrepreneurship as the key economic drivers. The budget 2023 holds the potential to give the necessary push to the vision of Naya Bharat.
The initiative to set up Centres of Excellence for artificial intelligence, push to R&D will take our country a step ahead in realizing the vision of 'Make AI in India and Make AI Work for India."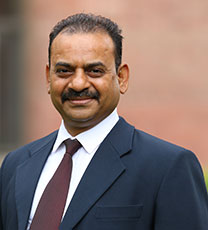 Dr. VP Singh, Professor of Economics, Great Lakes Institute of Management, Gurgaon
"It's a delight to see the budget complementing the Economic Survey so very well. It displays an orderly thinking process in the government. The survey showed India reaching the recovery phase of the credit growth cycle; private consumption was rising reaching its highest since 2015; Gross Non-performing Assets ratio of banks declining substantially; and consumer confidence rising. This is the right time to give more money in hands of people and that is what the FM has done. The standard deduction has been significantly increased from Rs 5 lakhs to Rs 7 lakhs. Incomes and consumption will witness a quantum jump due to the Capex increase of 33% on top of the 35% increase seen in the last year. The budget has embraced green growth as well as smart growth as it emphasises on initiatives through Artificial Intelligence and other technological improvements.
Quick conflict resolution is key to business success. The initiatives under VIVAAD se VISHWAS are much appreciated given the global shocks experienced by our producers, particularly the MSME sector. In the pursuit of enhancing ease of doing business more than 39,000 compliances have been reduced and more than 3,400 legal provisions have been decriminalized. The FM proposed to decriminalise section 276A of the Income Tax Act also.
The economic reforms undertaken in past few years couldn't yield desired outcomes due to the pandemic; Ukraine war and then high global inflation. Given the easing of the situation, India will now reap the benefits of the reforms and the spending appetite created by the budget.This budget will play a crucial role in India becoming a $10 trillion ahead of 2035."
Post Budget Reaction by Girish Singhania, CEO, EduBridge
The Union Budget of 2023 echoes the attributes of an emergent circular economy that will benefit the nation, giving citizens the impetus of putting India on global charts. The budget spurs a pro-growth movement encouraging widespread digitization and skilling in every walk of life.
1. The government has thoughtfully galvanized the importance of financial literacy. They have allocated a budget to formal academic institutions to educate the youth on the fundamentals of finance.
2. Communication is key to growth, and the ability to communicate stems from being informed and aware of what is happening around us. To make up for the lost education during the pandemic, the government has announced the commencement of Digital Libraries, which will give readers access to age-appropriate content for curricular and non-curricular spheres. The youth get access to age-appropriate content that will enable mental growth and empower them with knowledge outside of textbooks.
3. The digital divide has limited faculty in many ways. By allocating a sum to train instructors to equip themselves for a digital academic environment, we are a step closer to minimizing the divide.
4. Skilling is an attribute recognized as crucial to progressive advancements made by the nation. Since the government has furthered the development of the digital infrastructure, there is an enhanced requirement for the youth to be digitally literate by upskilling themselves in spheres of Programming, AI, Robotics, IoT, and more. This also means that the government is promoting education in a digital environment and aligning India with international academic processes. Our youth also need to be aligned with the global workforce requirements.
5. AI has been a topical subject in recent times. The emergence of three AI Excellence Centres has been set up in prominent universities to enhance the educational experience and research of other areas of development. The government has made a future-forward move by inducting AI into the academic environment.
6. By relaxing the norms on educational loans and revoking the importance of skilling, the Pradhan Mantri Kushal Yoga Fund 0.4, comes with a renewed policy encouraging learners to fulfill their skilling ambition.
7. International Central Unified Skill India Program gives the skilling impetus an international flavor that will encourage quality skilling initiatives across sectors.
8. Up-skilling and re-skilling are also encouraged in governmental departments.
9. The government offers support and encouragement to workforce development platforms as they skill youth and align them to favorable job opportunities. This is a must-have in times when lay-offs are making headlines. Workforce Development platforms have the ability to change the narrative.
10. By equipping Engineering College with 5G centers, we are all set to enhance the educational experience in a digital environment.
In a nutshell, the Indian Union Budget of 2023-24 jeers towards sustainable development and furthers digital and financial literacy in an effort to uplift the nation's GDP.
Akanksha Tripathi – GM, Human Resource, Xapads Media
The budget seems to be focused on growth and development and it 's great to see the Government's intention and plan to create jobs across the sectors and categories. We, being a part of the human resource sector, welcome FM's recommendation on skill development as the step will support the workforce to stay relevant in the job scenario. Also, the income tax rebate provisions under the new tax regime will definitely be cherished by professionals, consultants and salaried employees as it will boost their job satisfaction along with fulfilling their tax liabilities.
Archisman Misra, Founder, StudioBackdrops.com

It is a progressive and forward-looking budget as the finance minister made changes for all the major sectors to grow and contribute to economic recovery. Her proposal to extend the period of incorporation of eligible startups by one more year for providing tax incentives will benefit the startup ecosystem. This budget comes amid a funding winter and extending the deadline for incorporation will bring many more startups under the tax incentive schemes and increase their runway.
FM's announcement on extending the benefit of carrying forward losses on a change of shareholding from 7 years to 10 years is also a very progressive step. This will allow the startups to maintain a healthy financial picture and not interfere with seeking out other government benefits like loans under the Startup India scheme. This move will further encourage budding entrepreneurs in the country to come up with innovative ideas to launch new businesses and boost the startup ecosystem.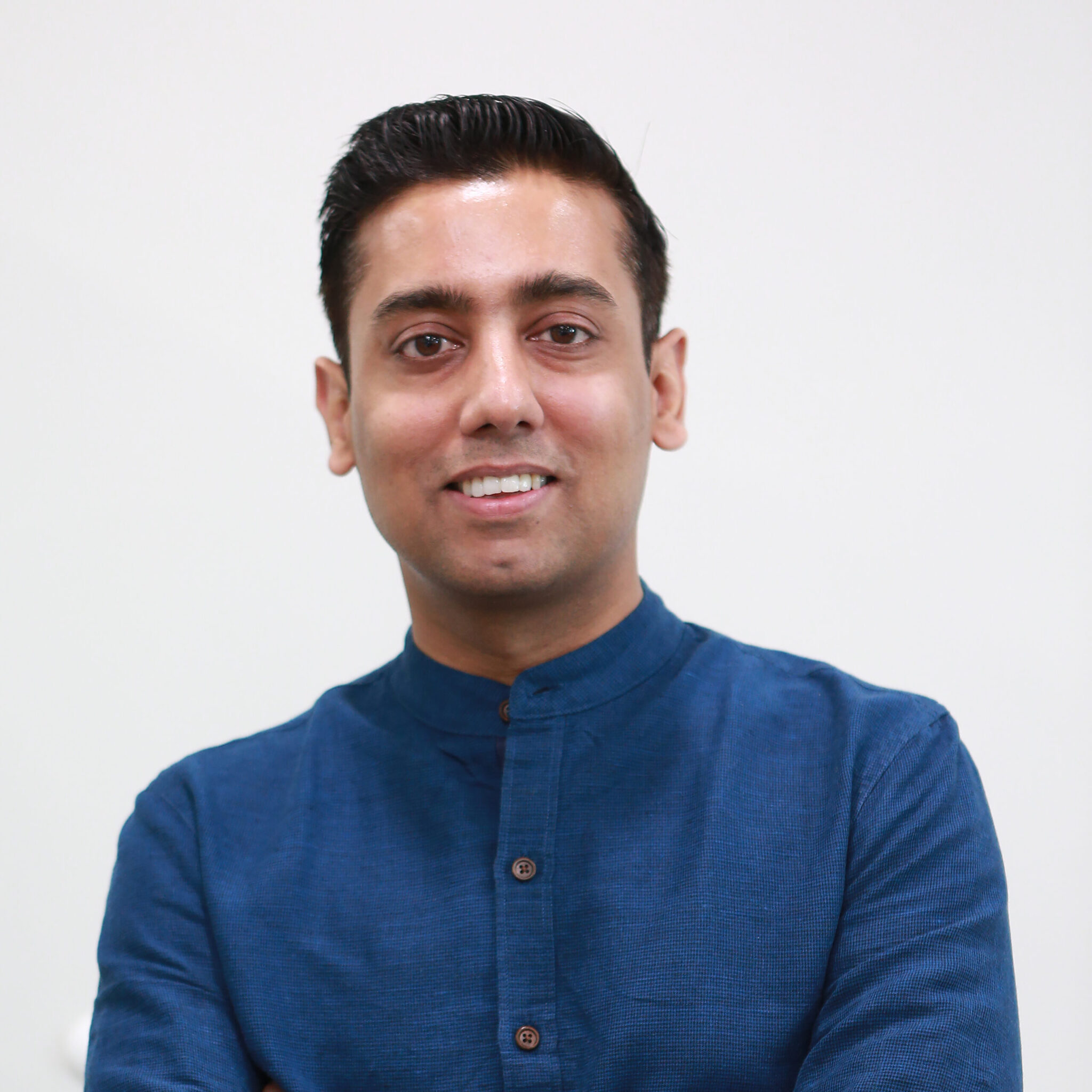 Mr. Pankaj Agarwal, Founder & CEO of TagHive. It is a Samsung-funded ed-tech company, a tech-based self-assessment and performance monitoring tool for government schools across the country through their Class Saathi App and Clicker for in-class and at-home student assessment. They have raised USD 2.5 mn in Series A funding, led by Forest Partners, and TagHive is ramping up its India operations.
"The union budget is constructively focused on building a knowledge-driven economy, with the aim of strengthening the backward and underprivileged sectors of society, which is commendable. In alignment with the NEP, the government's focus on building a digital library and pushing for device-agnostic digital learning methodology, while also facilitating upskilling of teachers, are all powerful steps in the direction of tech-enabled learning processes. Further, with an aim to add more teachers and support personnel for the Eklavya model residential schools for tribal students, with access to world-class quality education, would also give children access to high-quality literature, boosting their learning experience and propelling our country forward. Apart from the focus on empowering education, the revamped credit guarantee scheme for MSMEs through the infusion of Rs 9,000 crore in the corpus, will further enable education tech start-ups and MSMEs, working towards building innovative solutions in the sector. Overall, the budget is a constructive step forward to making India a knowledge-driven global economy."
Mr. Raunak Karwa, Founder & CEO – Finlearn Academy said "The Union budget was an inclusive one with a focus on most sectors. The allocation on Education has been hiked by 13% to Rs 5.17 Lakh Crore. This will help build new capacity in rural areas, and improve the existing facilities. The outlay will help develop new skills and earning streams via passive means.
The announcement under Pradhan Mantri Kaushal Vikas Yojana (PMKVY) for skilling of youths. The 30 new Skill India International Centers across different states will help develop talent and thereby output. The AI centers will help the acceptability of machine learning."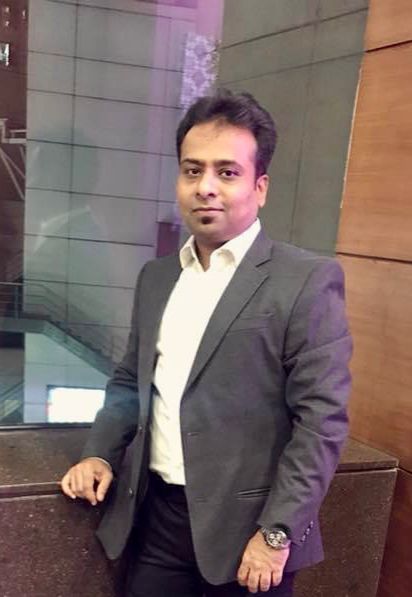 Mr. Vijay Soni, the Director of Mahabir Danwar Jewellers
The Honorable FM Shri Nirmala Sitharaman has presented a balanced budget and we thank her for the same. The budget for the year 2023-24, focused on the spirit of Amrit Kaal.
Key announcements such as Income tax- rebate extended on income up to Rs 7 lakhs in new tax regime and increase in outlay of PM Awaas Yojana is a big relief for the middle-income group.
According to Mr Vijay Soni, Director, Mahabir Danwar Jewellers, "The Gems & Jewellery Industry's critical concerns are not addressed in the Union Budget 2023-24.
While the Research and Development grant will be provided for the development of Lab Grown Diamonds, seeds and machines, the other sectors of the industry have been ignored. "
He further adds, "The reduction in Gold Custom Duty in this Budget was our big expectation, which has severely hampered the industry and encouraged smuggling and grey market. However, the exemption of Capital gains on the conversion of physical gold to digital form is a very good step. It would a good progressive step towards gold monetization. Our association has been actively representing the reduction in customs duty of Gold over past many years. However, the Silver Dore Bars Custom Duty has been brought at par with Gold and platinum in this budget. This move will adversely affect the masses.
Our associations will continue to represent this important issue of the Industry. once again stress upon the important concerns such as reduction in custom duty, EMI on Jewellery, Relief in Capital Gain tax and Gold Monetisation Scheme etc."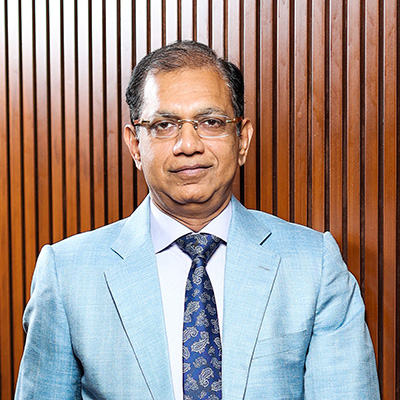 Mr Raj Kumar, Chairman and Managing Director, Rodic Consultants said "The budget announcement by the Hon'ble Finance Minister Smt Nirmala Sitharaman is extremely progressive and the government has continued its focus on steps to help the economy by prioritizing infrastructure as one of the Saptrishi (7 Priorities of the union budget 2023). The Budget has rightly focused on ramping up infrastructure creation to provide a boost dose to revive economic growth. The new outlay of 10 Lakh Crore of infrastructure will aid in the development of the country. There will be 100 new projects for Last Mile connectivity for ports, coal, steel, fertilizers sector. To spur investment in infra at states 50-year interest free loan also continues.
He further added that "Setting up a separate Infra Finance Secretary will also assist us and states in road and highways, this will surely bring in more momentum into execution. The allocation of 10 thousand crore per annum for urban infrastructure in Tier 2 and 3 cities will also prove to be a boon for country's development. Reducing more than 39k compliances and 3k legal provisions decriminalized for further trust-based government will enhance the ease of doing business. The capital outlay of Rs 2.4 Lakh cr. provided for railways is also a big progressive step".
This year Educate yourself and develop your skills with EasyShiksha