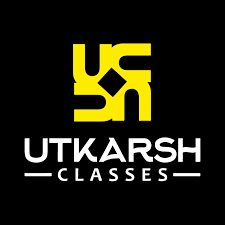 ~Ed tech firm reaches the figurefrom 1 million in 2018 to 10 million in 2022~
National, September 05th 2022:With the goal of providing quality higher education at an affordable price, one of India's leading ed-tech companies, Utkarsh Classes, has surpassed the 1 crore app downloads and YouTube subscribers mark. In the last 2 financial years, the Utkarsh app had ~15 lakh paid users.
Starting as a brick-and-mortar outlet, the Jodhpur-based ed-tech firm started online classes in 2018 and has seen its subscriber base grow 1 million in 2018 to 10 million in 2022. It has focussed on offering and covering multiple exams in the government test prep space, including examinations foradministrative services, Railways, Banking services, and various state government recruitment exams.
"Utkarsh classes' main goal is to open up education to everyone. We aim to revolutionize the nation's government test preparation industry by providing high-quality education at affordable prices. We are pleased with how our YouTube channel and app have expanded. It helps spread the word about our commitment to accessible education in rural areas and will aid students from all over the nation in adjusting to the hybrid model of education we now provide.," said Dr. NirmalGehlot, Founder& CEO, Utkarsh Classes and Edutech.
Students have taken online classes in multiple subjects including Current Affairs, General Knowledge, General Science, History, Indian Politics, and more.
ALSO READ : Happy Teacher's Day Quotes 2022
The pandemic and its attendant impact have meant that government jobs with their appeal of timely pay and pensions continue to attract aspirants across the country. The Government has recently promised the generation of more than 10 lakh job opportunities.
Utkarsh classes provides online and offline learning modes for Central and state government exams, all-India competitive exams such as IIT-JEE, NEET, and CLAT, and school education for classes 6th to 12th, CBSE, and eight state boards. It specializes in all-India and state-level government test preps for IAS, banking, defence services, state Public Service Commission, and teaching exams.
About Utkarsh Classes & Edutech:
UTKARSH Classes & Edutech Pvt. Ltd, India's one-stop e-learning platform that aims to provide quality and affordable education to young minds for various competitive examinations. While The Utkarsh Smart Learning App, was launched in November 2018, Utkarsh Classes is a pioneer in the industry, founded by Dr.NirmalGehlot in 2002. The company has a hybrid model and offers learning courses, in both online and offline mode, for various Central & State government recruitment examinations, all-India Competitive Exams like IIT-JEE, NEET, CLAT, and school education courses for Classes 6th to 12th, for CBSE & 8 other state boards. They specialize in competitive examinations and are the most significant player in all-India and state-level government tests like IAS, Banking, SSC, Defense Services, States PSCs, Teaching Exams, etc. The company has corporate offices in Jodhpur, Jaipur, Delhi, and Prayagraj. The offline centres for classroom programs are presently in Jodhpur & Jaipur. The first class was started on June 13, 2017. Through the YouTube channel, free educational content and online knowledge engagement activities are conducted like Bharat koJaano, AdbhutPrashnnotari, Daily Current Affairs, quick revision through marathon classes.
At present, the company has 19 YouTube channels- UP, MP, Haryana, Bihar, Law, CUET, Defence, Constitution in Rajasthani, Utkarsh RamsnehiGurukul, Online School, IAS, Commerce, NEET-JEE, Agriculture, SSC, Nursing, Engineers, NirmalGehlot. The cumulative subscriptions across all channels is more than 15 million.
Website: https://utkarsh.com/   
Visit EasyShiksha for skill development courses.