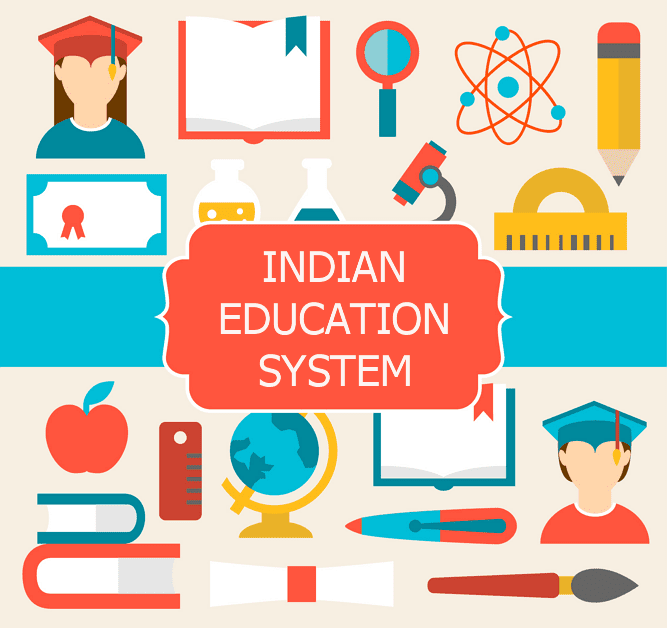 With the new changes in rules by the Indian Government in the higher education system, many international colleges and universities have taken the opportunity to become a part of the Indian education system. These institutions collaborate with Indian colleges to either establish physical campuses or develop programmes that align their curricula with the Indian curriculum. Such collaborative educational programmes give Indian students an opportunity to gain global experience at a low tuition cost. While they get to stay in India they also get to develop a global perspective through an international-level education, and are sometimes offered to be transferred to other countries to complete their education.
A higher quality of education will become more accessible and inexpensive, which is one benefit that students in particular may look forward to. Pupils will be exposed to a wider range of cultures and countries as a direct result of this, which will also help students become more sensitive to other people's cultures, ethnicities, and nationalities. There will be opportunities for faculty to learn about and comprehend students from various cultures, aside from staying current on new trends and practices.
Even though this is a recent move by the government, select Indian institutions have already been leveraging such affiliations and associations with international schools. Their carefully designed programmes give students a global advantage over general college courses. A few of these sought-after ongoing collaborative programmes are:
Tata Institute of Social Sciences and Monash University, Australia
In partnership with Monash University in Australia, the Tata Institute of Social Sciences (Mumbai) has started a dual degree programme in the area of international development practice. Through this partnership, eligible students can earn a dual degree in international development practice from Monash University and TISS, Mumbai, over the course of a two-year Masters programme. The programme covers the area of social sciences and development. The course was developed around the idea that, although many Indian students travel overseas to study these subjects, there are currently no degree programmes in international development practice in India.
In addition, because students at Monash University finish their semesters in a condensed time frame, the cost of such a course will be further decreased as students will spend less on living costs than they otherwise would. Students who complete the course are prepared to address the political, economic, cultural, and ecological concerns that face the world today.
Amrita Vishwa Vidyapeetham and University of Arizona, USA
Amrita Vishwa Vidyapeetham and the University of Arizona have launched a collaborative, interdisciplinary endeavour that offers a combination of on-campus and online programmes at the highest level of international standards. These distinctive programmes offer eligible students many alternatives to pursue degrees in a variety of fields. With the help of this International Degree Pathway (IDP), students can obtain an international degree from the University of Arizona while also receiving campus experience at both Amrita University in Bengaluru and the UArizona campus in Tucson. Both universities will work together to jointly administer this, using the well-known "flip classroom" methodology.
Programs like these enable students to complete a University of Arizona degree while still enrolled at Amrita. Additionally, scholarships are provided to eligible students who complete the requirements throughout their time at UArizona and transfer to the US in year 3 or year 4 depending on the programme, to be determined exclusively at the discretion of UArizona.
Ramaiah Group of Institutions and St. George's University, Grenada
In association with the Ramaiah Group of Institutions (Bengaluru), St. George's University in Grenada offers a five-year Medical Degree pathway that enables potential aspirants from India and other countries to obtain an internationally recognised degree and practise medicine in the US, UK, or India. The pathway's main goal is to give graduates the opportunity to receive invaluable experience in their field of expertise with top international healthcare systems and to enhance their capacity to address the needs of different populations.
The students get to begin their journey to becoming doctors in a familiar setting at Ramaiah for their first year to make things simpler for them before travelling abroad as a close-knit group. They are offered to complete their second year either at a joint campus at Northumbria University or at SGU's main campus in Grenada. They spend their third year again at SGU's main campus, and their last two years are spent either in the US or the UK for their clinical rotations. The graduates receive a Doctor of Medicine (MD) degree from SGU, and a Diploma of Higher Education in Biomedical Sciences from Northumbria or a Certificate of Higher Education in Medical Sciences from Ramaiah University of Applied Sciences after completing the five-year pathway. Furthermore, SGU provides financial aid to international students who exhibit academic distinction, information for which is given on the website.
GGDSD College and University of Fraser Valley
The University of Fraser Valley in British Columbia and Goswami Ganesh Dutta Sanatan Dharma College (GGDSD College), in Chandigarh, have a joint programme to provide bachelor's and master's courses to qualified, enrolled students at their GGDSD College campus. The programme was established in 2006 and enables students to take up graduate-level courses in fields such as business administration, liberal arts, and computer technology. While learning about an applied education from a diverse group of Canadian and Indian professors, students also pick up on the social and cultural quirks of a different country.
The program's main objective is to offer immense value to students who start their higher education in India and move to the UFV campus following their first, second, or third year of study. The University of the Fraser Valley awards the students degrees once they have finished their various courses. Students receive a world-class education while paying tuition costs that are only half of what they would otherwise be.
Central University of Himachal Pradesh and Indiana University of Pennsylvania, USA
The Central University of Himachal Pradesh (CUHP), Dharamshala, has signed a memorandum of understanding (MoU) with Indiana University, Pennsylvania, to collaborate on academic and research projects. Both institutions are known to have always accorded priority to academic and research collaboration with institutes globally. In an endeavour to conduct combined and cooperative research projects, the two universities focus on areas of faculty sharing and student exchange. In particular, the fields of sciences, tourism, public policy, teacher education, management, journalism, and media are covered by the collaboration, which selects important and relevant issues for joint and collaborative research initiatives.
The two institutions are also working to create and provide dual, twin, and combined degree programmes in a variety of fields to provide students with greater exposure and give them access to instructors with a variety of specialties as well as a high-quality relevant curriculum.
This year Educate yourself and develop your skills with EasyShiksha
Also Read: IIM Bodh Gaya attain record placements for their flagship MBA programme