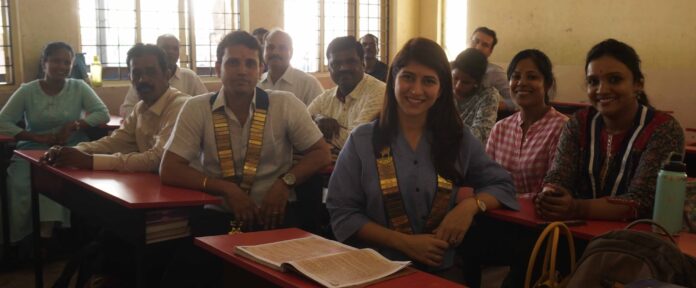 Hyderabad, January 03, 2023…. Secunderabad Round Table 33 and Secunderabad Ladies Circle 17 two local wings of Round Table India and Ladies Circle India, with the financial support from Best Runners, USA donated today 50 school desks and chairs worth rupees one lakh ninety thousand to ZPHS Madhapur in Hyderabad. 900 students from class 6th to 10th study in this school, which is just behind the Durgam Cheruvu Metro Station in Madhapur. 90 per cent of the students are comprised of children of watchmen and maid servants. Informed the school headmaster, Mr. Mr Madapathi Basvalingam
600 children study in this school and most of them come from a very poor background.
Secunderabad Round Table 33(SRT 33) a part of Round Table India, represented by its Chairman Suman Vemuri; Abhishek Secretary; Secunderabad Ladies Circle 17 of Ladies Circle India Chairperson Mamta and its Secretary Bhavana, Best Runners, USA represented by Kaparthy Lakshman and Kaparthi Chaitanya formally handed over the benches to the school headmaster Mr Madapathi Basvalingam and to the school.
Addressing the 100 plus students, Kaparthi Lakshman, a NRI told students to keep trust in them and their abilities, no one can stop you. I studied in a small village without school and bus facility but today I am well placed and living in the USA. You may face many challenges, face them boldly. Your confidence is your asset, no other thing is more powerful than your confidence and courage. Donating for education is the best donation and it will have an impact all through life, he said.
Speaking on the occasion, the headmaster said the school has 900 students.  500 of them are boys and 400 girls.  They used to sit on the floors.  They were in need of desks. There is no place for any more students.  Lot of people have many but very few come forward and donate.  He thanked Best Runners, USA and Round Table for their kind gesture.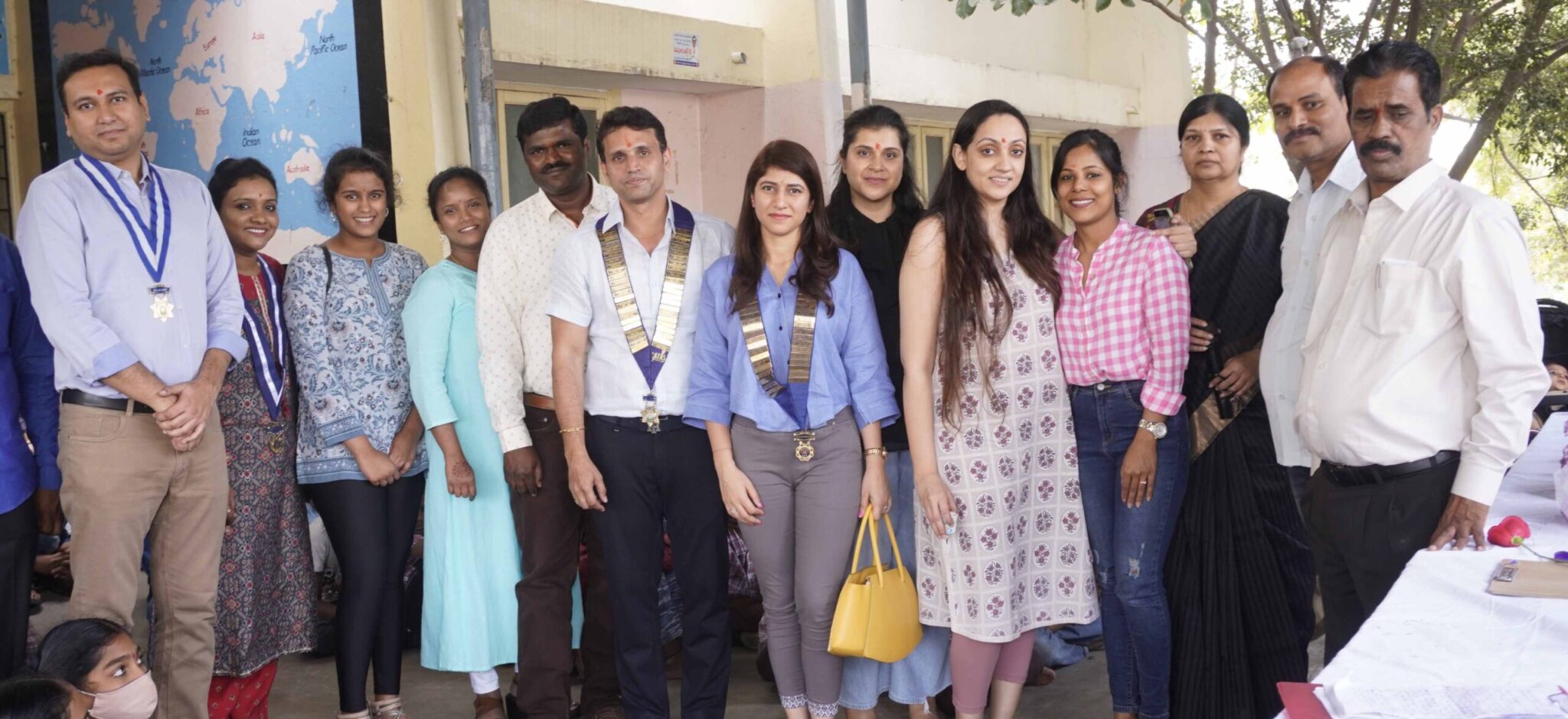 Round Tabler Suman said it was a great feeling seeing Children seated comfortably on desks. Desks make a very comfortable environment for children to study. He asked them to put in hard work and added that where there is hard work, there is success.
Ms. Mamta added that they were always ready and willing to develop infrastructure in government schools. Today's children are tomorrow's citizens. The nation's future lies in the future of you, she said.
Also Read: Schoolnet and YuWaah at UNICEF partner to help India's youth achieve their dreams
Bhavana said education is the best thing to possess. She told them to read as many books as possible.
Sridhar Reddy, Physical Teacher, Students Nikhitha and Harshini of the school spoke on the occasion.
In this coming year Educate yourself and develop your skills with EasyShiksha