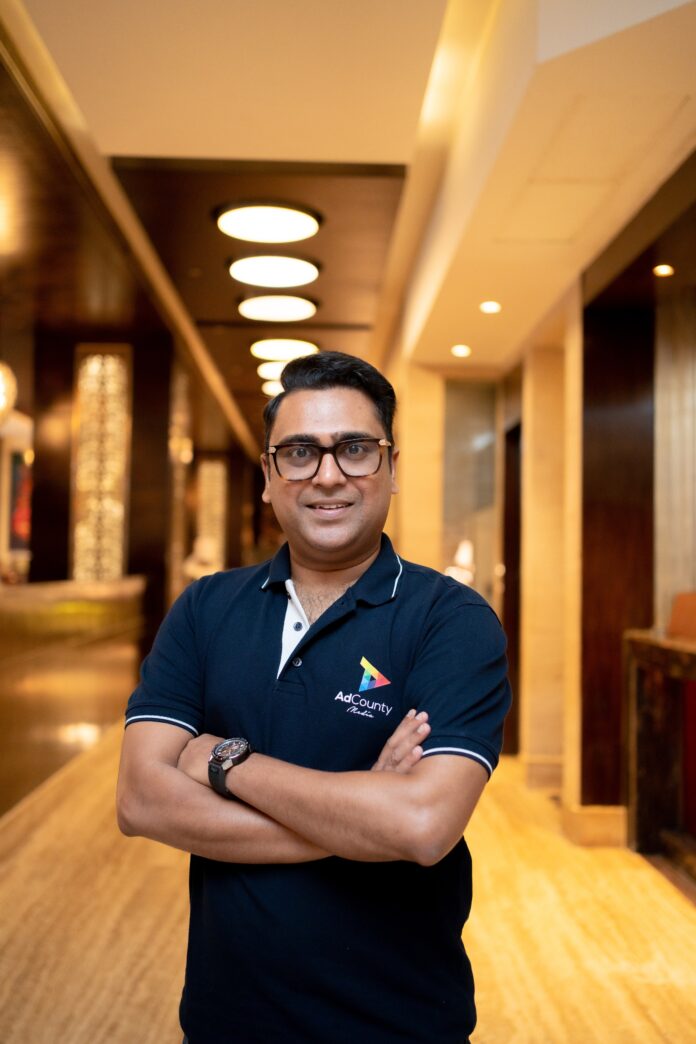 The year 2022 witnessed an uprising of the global adtech industry where several brands made the most of data and customer retention to reach the pinnacle of growth. Tech behemoths and big media companies are compelled to restructure their revenue and advertising strategies in 2023 alongside determining novel ways to deal with identity, measurement and privacy challenges. The global programmatic advertising spend is projected to surpass $557 billion this year registering a 100% spike from 5 years ago.
Industry mammoths have reformed advertising strategies with Apple developing its DSP (Demand Side Platform) and Netflix launching its ad-supported model. Google's decision to eliminate third-party cookies have urged advertisers and publishers to find the best AdSense alternatives making it evident that the future of adtech would rest on specialized ad networks.
ALSO READ: Cricketer Smriti Madhavan enrolled as a student in Sanjay Ghodawat University
Onset Of First-Party Data and Contextual Targeting
The industry has ventured into the first-party data era following Google's culmination of third-party cookies. The shift towards contextual targeting and increased dependency on first-party data will equip publishers with the greater opportunities to monetise their content. Third party cookies loss triggered by privacy concerns is an issue that brands must cater to alongside building a rich first-party data base for better contextual targeting. SSPs and DSPs will gain control a larger portion of the advertising business since they can securely execute bid requests using first-party data. Deep integrations with key cookie-less solutions and data clean rooms operated by SSP/DSP might be a strong proposition for well-known businesses.
Contextual targeting bases its decisions on a web page's keywords and content rather on user cohorts, which is an increasingly alluring strategy given the rise of privacy-focused rules in recent years. Consequently, Google will start to replace Federated Learning of Cohorts (FLoC) with a brand-new interest-based targeting idea called Topics that focuses on browsing activity.
Leveraging Video Advertising
More and more companies are incorporating video advertising campaigns and their popularity is skyrocketing owing to the same. According to one study, viewers are more likely to remember 95% of the information they watch in a video in contrast to 10% of what they read.
Social media sites like Instagram, YouTube, etc. have boosted the video consumption. Brands are being encouraged to modify their advertising efforts to reflect the most recent trends by these platforms' rising user appeal.
Though video ads have remained an integral part of any marketer's repertoire since long, eCommerce boom that has accelerated post pandemic has proved beneficial to Shoppable interactive video advertising. Large businesses that wish to succeed should invest in video ad campaigns, while publishers should search for the finest video ad networks. Contextual video ads are viewed by the advertising industry as an alternative to third-party data-driven marketing. Publishers and advertisers are better equipped to provide consumers with high-quality video content given the growth of social commerce.
Big brands can leverage video to boost awareness about their products. To do this effectively, it is essential to comprehend how their audience views video in order to avoid focusing their efforts in the wrong areas.
Rise Of CTV Advertising
CTV ad spending is anticipated to rise from $14.11 billion in 2022 to $18.29 billion in 2024. Ad inventory will increase in volume as ad-supported tiers are introduced by services like Netflix and Disney+, among many others. Data-driven connected TV (CTV) usage is expected to rise further since more than 68% of TV viewing already occurs on streaming devices.
CTV is driven by real-time data that is based upon location, household and device level and hence, provides better targeting opportunities that are precise. Since that most CTV inventory is still purchased directly, programmatic advertising has a lot of room to grow and deliver more dynamic and customised adverts. CTV seems to be a silver lining for marketers with impending privacy laws. Given that customers can conduct an transaction on the same device they used to see a product, CTV offers a compelling ecommerce prospect.
Voice Enabled Ads (Google Home/ Alexa)
The reason why majority companies are gravitating towards voice enabled ads owing to the expansion and evolution of the world of voice technology. The increased dependency on audio streaming services has reshaped the consumer trends that brands are witnessing currently. This highlights the necessity of businesses to keep up with this trend in order to appeal to their target segments.
A survey conducted by Adobe suggests that voice is more engaging in comparison to text or visual ads. Verbal engagement triggered by these ad types in the absence of visuals allows brands to cater to a wider audience range particularly when they are inserted during podcasts or music. They are less intrusive compared to traditional ads and more engaging.
Voice assistants let users interact with the web without pulling attention away from their surroundings because they are hands-free and extremely contextual. Marketers can employ speech technology to react to these contextual activities in their advertising. For instance, 71% of smart speaker owners make shopping lists using their devices. Marketers might use these lists to customise ad placements and provide suggestions for related products.
Influencer Marketing KOL (Social Commerce)
Social media behemoths are recognizing the indispensable role of influencers in increasing brand awareness and boosting engagement. Audience often tune out of ads that are mere sales pitches are are drawn to influencers with whom they feel an authentic connection. Brands are also resorting to hiring influencers and establishing creator partnerships for internal teams in a bid to make the most of social media.
Major businesses continue to empower creators to keep them and their following engaged. Recently, YouTube declared monetization of its short form videos in order to entice TikTok influencers. Also, Instagram and TikTok have added subscription services to keep creators motivated and engaged. The influencer marketing industry is projected to expand to $2.1 Billion in 2023.

Augmented Reality
Digital marketing adopted artificial intelligence (AI) as a solution to the mounting issues encountered by publishers and advertisers when attempting to predict future consumer trends. Although businesses have historically relied on a variety of technology and solutions to analyse data and monitor performance measurements, they have incessantly had difficulties keeping up with the fast-paced changes in the market.
AI technology that was predominantly controlled by Google, IBM, Microsoft and Amazon is undergoing decentralisation given the open sourcing of generative modelling. The first community-built, multilingual big language model, dubbed BLOOM, was launched by Hugging Face last year. Meanwhile, a flurry of other open-source AI art generators, like Stable Diffusion, Lensa, and others, have sparked a creative boom that rivals OpenAI's DALL-E.
Businesses are closely looking at how to integrate generative AI technology into their product. One of the hottest subfields is generative AI, with OpenAI's ChatGPT being the most recent standout. The chatbot is a sleeker, more developed version of the company's GPT-3 platform, which made headlines in 2020 with its ground-breaking capacity to carry out activities it hadn't explicitly learnt. It is made up of a series of AI-powered big language models. The release of the more creative and collaborative ChatGPT-4 is a multimodal model with unbelievably advanced reasoning capabilities. Programmatic advertising will also develop as a result of AI and ML, enabling even more effective alignments between publisher inventory and advertiser demand.
Programmatic Advertising
Programmatic advertising is still evolving as an increasingly popular way to reach specific audiences efficiently. This trend is being driven by the rise of streaming video content, mobile-first customers, and increased smartphone usage, particularly in developing economies. More and more brands are resorting to in-house programmatic advertising in order to exercise greater control over their ad campaigns, data and costs.
5G networks foster shorter wait times, higher ad resolution and better ad visibility. HubSpot data show that 36% of the time, installing ad blockers is done primarily to speed up website load time. However, the introduction of 5G will result in a reduction in the amount of time it takes for content to load on a website, which will discourage users from using ad blockers. Ad visibility will rise as a result.
Advertisers can effectively direct their efforts across focused channels by using programmatic advertising. In addition to accessing the most sought-after markets and demographics, they can use automated approaches to help them find new chances by utilising new data.
Authored by Mr. Delphin Varghese. Co-founder & chief business officer, Adcounty Media 
This year Educate yourself and develop your career with EasyShiksha