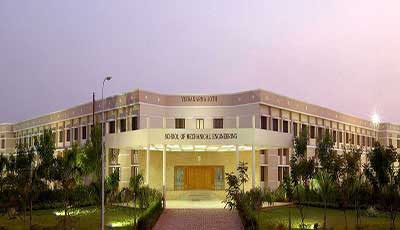 Chennai, 10 April 2023: SASTRA University is collaborating with J.K. Shah Classes, part of Veranda Learning Solutions Limited ("Veranda"), a public listed Education company (BSE: 543514, NSE: VERANDA) to launch Bachelor of Commerce (B. Com) Online course with CA coaching. The three-year degree program will be offered Online. The B. Com course will be fully online, while the CA coaching will be available via a hybrid model comprising of online and offline modules.
ALSO READ: 7 Key Adtech Trends To Watch Out For In 2023
This course is designed to help students understand business laws, accounting, costing and gain insights on corporate governance. J.K. Shah Classes has been CA aspirants' go-to coaching centre for the last four decades. "This course will be taught by the seasoned faculty of J.K. Shah Classes. We believe this course will open doors for students in the field of commerce and financial accounting," said Vishal Shah, COO, JK Shah Classes. Aditya Malik, CEO of Veranda Higher ED, believes the course will enable students to face the modern-day challenges. "One on hand we have a reputed institution such as SASTRA University, and on the other J.K. Shah Classes who are pioneers in CA coaching. I am certain that our students are going to benefit from this course," said Aditya.
Dr. S. Vaidhyasubramaniam, Vice Chancellor of SASTRA University is pleased to be teaming up with J.K. Shah Classes. "We are very happy to be associated with J.K. Shah Classes. We are confident that this integrated course will add value for the students and take their careers to great heights," Dr. S. Vaidhyasubramaniam said.
About J.K. Shah Classes
Having started its operations in 1983 by Professor JK Shah, the institute has, over the years, become synonymous with success and top-quality coaching. Professor JK Shah has been instrumental in coaching thousands of Chartered Accountant (CA) aspirants. JKSC began just as a class for Costing subject to CA Final Students but has gone to expand its offerings and is today a pioneer in the field of coaching Commerce aspirants for professional courses such as CA, CS, CMA, CFA, 11th and 12th coaching for Maharashtra state board, CBSE and ISC and much more. Over 70,000 students enrol in JKSC each year.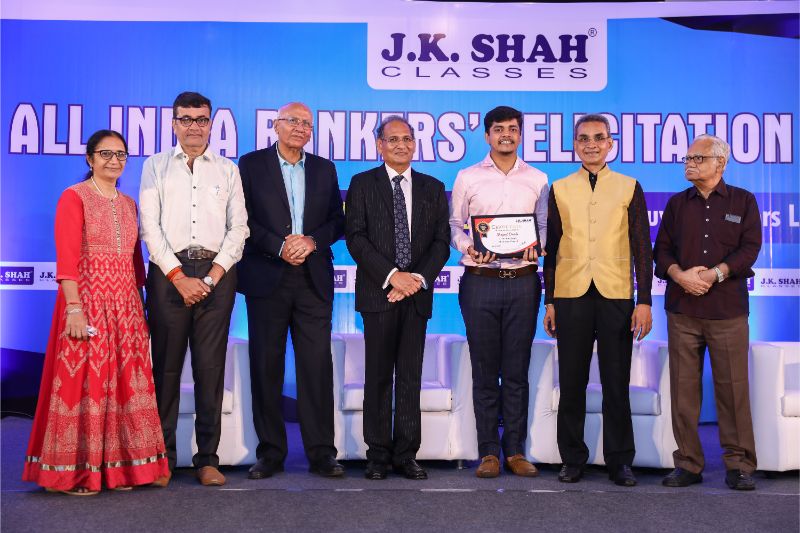 About SASTRA University
SASTRA had a humble beginning in 1984 and is today a deemed university offering undergraduate, postgraduate & doctoral programmes in Engineering, Management, Law, Sciences, Humanities and Education. SASTRA's teaching programmes are complemented by research engagements, consultancy assignments, training and extension activities. It had been re-accredited by NAAC (fourth cycle) with a maximum grade of 'A++' (3.76/4.00) and is a Category I Institution based on the UGC's categorization of Universities for Graded Autonomy Regulations, 2018.

About Veranda Learning Solutions
Founded in 2018, by the Kalpathi AGS Group – Veranda Learning Solutions is a public listed education technology company that offers a bouquet of training programs for competitive exam preparation, including State Public Service Commission, Banking, Insurance, Railways, IAS, and CA, as well as a slew of professional skilling and upskilling programmes.  Veranda Learning Solutions' platform combines technology, processes, and methodologies to provide high-quality, in-depth, personalised learning opportunities and content to learners across the country. Dedicated to creating an impact on students and delivering successful academic outcomes, Veranda adopts a multi-modal delivery system backed by a rigorous and disciplined learning framework. The company provides services through its subsidiaries: Veranda RACE, Veranda IAS, Edureka – the customer facing brand of Brain4ce Education Solutions, Veranda HigherEd and Edureka Learning Centre. Veranda Learning has forayed into high-demand financial courses such as Chartered Accountancy through its partnership with India's premier CA test-preparation institute, J. K. Shah Classes.
This year Educate yourself and develop your career with EasyShiksha