Project 'Samarth' between Aditya Birla Education Academy and the BMC aims to upskill the 2,248 MCGM English Medium School Teachers
Project 'Oorja' between Mpower and MCGM will focus on Mental Health Intervention in 1,138 MCGM schools and train 10,420 teachers across Mumbai

Mumbai, 23rd August 2021: Aditya Birla Education Trust in a virtual launch event announced its collaboration with the Brihanmumbai Municipal Corporation (BMC) to bolster BMC schools with two futuristic projects viz. Project Samarth and Project Oorja. The objective of this partnership is to strengthen BMC Schools to upskill their English medium school teachers as well as provide counselling interventions to the students while creating awareness by training teachers on Mental Health Literacy and Mental Health First Aid. Project Samarth will be delivered by experienced trainers at Aditya Birla Education Academy whereas Project Oorja will be driven by a team of Psychologists from Mpower's Outreach and Cell verticals. During the virtual launch, Mr. Aaditya Thackeray, Cabinet Minister of Environment, Tourism & Protocol, Govt. of Maharashtra, Mr. Iqbal Chahal, Commissioner, Brihanmumbai Municipal Corporation, Mrs. Neerja Birla, Founder and Chairperson, Aditya Birla Education Trust, Mr. Raju Tadvi, Education Officer and Deputy Education Officers from the Samagra Shiksha department, and Public Partnership cells and teachers from BMC schools were present.
Top Courses in Business and Management
More Courses With Certification
Aditya Birla Education Academy's 'Project Samarth' aims to upskill over 2248 teachers from English Medium Schools of the BMC. The yearlong capacity-building program will train teachers from different subject groups for 60 hours each. The workshops will be conducted in English, Science, Mathematics and Social Science across Grades 1 to X in smaller groups. The aim of the workshop is to bring in collaborative teaching practices, focus on the inclusion of technology in the different subject areas, and develop robust assessment practices based on National Education Policy (NEP) 2020. The ultimate goal of Project Samarth is to improve the quality of teacher-learning processes in order to create a powerful educator workforce as they nurture the next generation. 
Similarly, Mpower's 'Project Oorja' aims to create awareness about mental health by training teachers, providing counselling interventions to the students through counselling cells in all the MCGM schools, and eventually integrating a mental health curriculum with the school education by upskilling the teachers. Mpower will start training all the MCGM school teachers from wards A, B, P- North and M- East-1, and then take it across 1,138 schools and 10,420 teachers in phases across 3 years. The fundamental aim of the initiative is to bring about a positive change in the mental wellbeing of school children.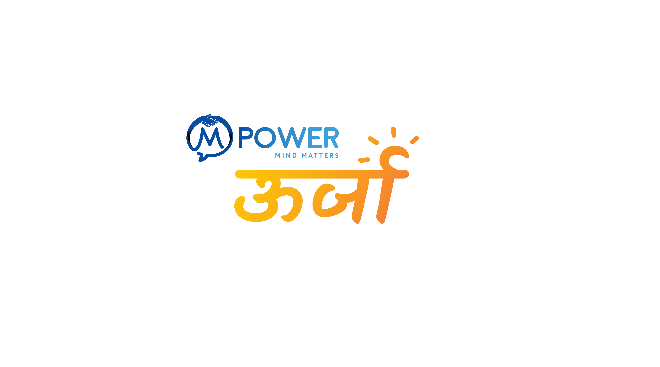 Commenting on the collaboration, Mr. Aaditya Thackeray, Cabinet Minister of Environment, Tourism & Protocol, Government of Maharashtra, said "Amidst the pandemic situation, all the teachers have played a stellar role in quickly adapting to the dynamic environment and kept the education going. They have put in extra efforts to learn the new technologies so as to continue imparting relevant knowledge to the students. As we navigate our way in the new normal, upskilling is going to be all the more critical for the success of the teaching fraternity. At the same time, we need trusted advisors like teachers to initiate conversations around mental health with children and adolescents. To fulfill these objectives, Project Samarth by Aditya Birla Education Academy and Project Oorja by Mpower will immensely help in the capacity-building of BMC school teachers and promoting mental health during school education. I take this opportunity to applaud Mrs. Neerja Birla and Aditya Birla Education Trust for the great work they are doing."
Top Courses in Computer Science Engineering
More Courses With Certification
On this occasion, Mr. Iqbal Chahal, Commissioner, Brihanmumbai Municipal Corporation (BMC) said, "We all have acknowledged the frontline workers who were out there on the field helping others in these troubled times. It is also worth mentioning that all the teachers have also risen to the occasion to impart continuous learning and knowledge to their students. The intense need to imbibe new skills has been felt by teachers now more than ever. Moreover, mental health programs at the school level must be given their due importance for the betterment of children and teachers. We are pleased to collaborate with Aditya Birla Education Trust to launch Project Samarth and Project Oorja to address the training needs of teachers from English medium schools of the BMC and also provide counselling and interventions to bring about a paradigm shift in the teaching skills and attitude towards the mental health among school children and teachers. These two ambitious projects will be delivered by the teams at Aditya Birla Education Academy and Mpower respectively. I assure full support to them."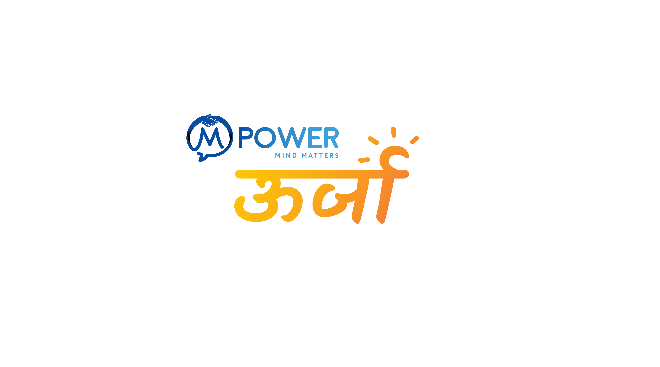 Talking about the partnership, Mrs. Neerja Birla, Founder and Chairperson, Aditya Birla Education Trust said, "It gives us immense pleasure to partner with the BMC yet again. It only goes to show how public-private partnerships can really address the issues faced by the state by creating the right synergies and collaborating for a common cause. While teachers are considered pillars of the society and nation builders, ironically teaching remains to be one of the most underrated professions, leave aside upskilling. As far as mental health is concerned, we have to move mountains to witness the benefits percolate every age group and economic strata. These two mammoth challenges will be tackled with the launch of Project Samarth and Project Oorja which will augment BMC's efforts in the education sector. We are grateful to Mr. Aaditya Thackeray, State Minister of Environment, Tourism & Protocol, for laying faith in Aditya Birla Education Trust to shoulder these projects. I thank Mr. Iqbal Chahal, Commissioner, BMC for his active support and cooperation to get these innovative projects going. I thank Mrs. Ashwini Bhide, Additional Municipal Commissioner – Eastern Suburb, Mrs. Sandhya Doshi, Hon. Chairperson, BMC Education Committee, Mr. Ashutush Salil, Joint Municipal Commissioner and Mr. Raju Tadvi, Education Officer without whose support these projects wouldn't have come to fruition. Finally, I thank all the dignitaries and key officers in the education department of the BMC for their backing. I wish all the best to my teams at Aditya Birla Education Academy and Mpower and teachers & students at the BMC schools to embark on an enriching journey."