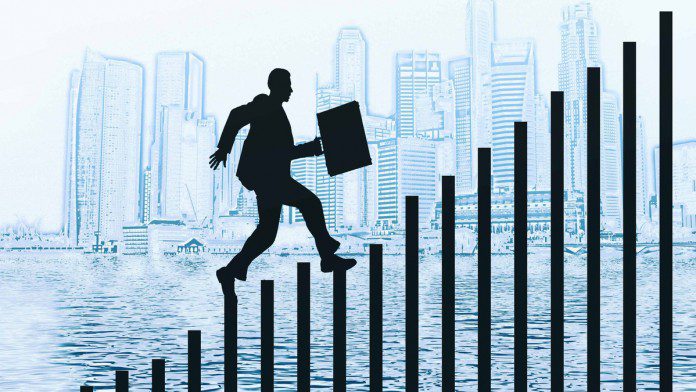 The world experienced significant disruption in the educational sector during the pandemic. Although it paved the way for the EdTech sector which emerged as a modern method to cater to the educational needs of the era, Thanks to the new age of technology, education is now not confined to classrooms. Supporting this, the Edtech sector has also experienced tremendous growth over the past few years due to elevated demand for non-academic courses, rapid adaptation to the internet, and a need for personalized education. IBEF forecasts that the Edtech industry in India is expected to attain a mark of $1.25 billion by 2025 at a CAGR of 39.77%. Therefore, this is a phenomenal time for young women considering a career in this sector for its lucrative growth.
A Career in Edtech: Advice for young women
With the Edtech sector growing rapidly, it brings many opportunities for women to pursue and empower themselves with long-lasting careers. So, the first step to climbing the ladder in EdTech is to know why you are joining this industry. Understanding the why can narrow down the job search in this sector and improve the prospects of getting into a reputed organization. Today when women have to shoulder different responsibilities, Edtech as a profession also allows them to have a career based on their knowledge and skill from home and be independent as an individual.
 EdTech is not limited to just tutoring; a person can also get diverse opportunities in sales, account management, educational content, marketing, operations, etc. So, the main objective here is to gain the required skills as per industry standards. Though, the institutions need to have a mindset of imparting technology as a mandate in the pedagogy, their approach should be to make quality education highly accessible to everyone. Technology inclusion gives the much-required knowledge, confidence & clarity on the available opportunities & options to the learners imparting independence. 
Also Read: Vivekanand Education Society students win Gold and Bronze Medals
Acquire relevant skills.
Primarily, an aspirant woman should be passionate about edtech to get the best out of it and deliver excellence at par. They must acquire the principles of learning and the concepts of best pedagogical practices. As EdTech uses the latest educational technology and gadgets such as interactive displays, smart-podiums, IWB (Interactive White Boards), visualizers, and more for virtual classrooms, the individual must be familiar with its use to sync with the tech-enabled teaching environment. In addition, they must also gain a fair understanding of AI, gamification, content creation, etc. The key is to stay updated with the upcoming skills and always strive to learn the latest development as Edtech has incorporated advanced technologies in its pedagogical practices.
Women must also gain soft skills such as critical thinking, effective communication, presentation, emotional intelligence, and problem-solving to stay competent in the classroom. Going forward, they must be ready to change with the time and situation while following a structure of adaptive learning themselves. Furthermore, having a basic knowledge of digital and computer security can give you an edge over other aspirants.
A zeal for growth: Keep professional enthusiasm alive.
Gaining skills is something every individual is capable of achieving. But something like passion and zeal for a particular work cannot be taught. The desire to learn must be reflected in one's behavior because this is what distinguishes oneself from others.
Maintaining a pace while climbing the ladders of EdTech is crucial for a young woman who wants to thrive in this sector or any other sector. Moreover, networking is a good option as it can open up numerous opportunities for future purposes. Although it takes time to build connections, once a person introduces themselves to the EdTech world, there are lots of interesting individuals to communicate and bond with while learning from their experiences. Staying updated with the latest industrial practices is another vital element for young women starting their careers.
EdTech is gradually becoming the new 'normal' for the educational sector and is taking Indian pedagogy to the world. As the statistics state, this sector will have tremendous growth, so this is the best time for young women to enter the profession and take their careers forward.
by Kiran Dham (C.E.O. – Globus Infocom Limited)
Visit EasyShiksha for skill development courses