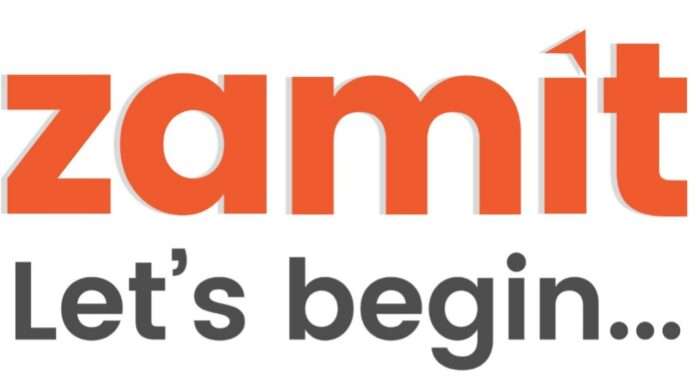 Zamit is to conduct a workshop titled Positive Engagement with Technology for students
It is to be held online at 5.00 pm evening on Friday, 28th July
Thousands of students are expected to participate from across the country
Those interested need to register on Zamit's website
New Delhi,25th July 2023: In an exciting development that promises to bring loads of learning as well as fun for young students, Zamit, a leading AI-enabled one-stop solution provider for the school ecosystem, is all set to organize a workshop on Positive Engagement with Technology.
The workshop is to be held in an online format at 5.00 pm evening on 28th July this coming Friday. With some of the sub-themes for the workshop being count your digital footprint, every day is earth day, identification of technology in various settings, digital vocabulary, and pen your own tech acrostic, the event is expected to be a huge draw and see participation of thousands of students from across the country. And students at all levels – primary, secondary and higher secondary students – are likely to participate actively. For participation, all interested students need to register on Zamit's website first.
Important Announcement – EasyShiksha has now started Online Internship Program "Ab India Sikhega Ghar Se"
While a discussion on the sub-theme count of your digital footprint would give students confidence when they actually get to count and know their digital impressions and trails, it would also help them understand and value the importance of positive use of technology. Furthermore, given the inherent nature of most technology usage being environmentally challenging if not directly damaging, a conversation on treating everyday as earth day would inculcate a sense of responsible technology adoption and usage among young minds. Then a deliberation on exploring technology for various settings and end-use would give students a glimpse into the boundless potential that it holds and endless innovative solutions that it can offer. To keep the students engaged and even engrossed, a quiz would also be conducted testing students for their knowledge on technology-related terms. Another highly interesting highlight of the workshop would entail students having to write tech-based acrostics wherein the first letter of each sentence should combine to form a meaningful word thereby also unveiling their creative writing skills. 
ALSO READ: Education Fund for African Students in Energy
"Technology has always been a double-edged sword. While it has plenty to offer for students in terms of increased proficiency as a user, enhanced comfort levels, improved readiness for future studies as well as workplace, and better alignment with short and long-term career objectives, there are definite downsides to it. And not surprisingly, we have seen instances worldwide of young students' inordinate and excessive clinging to technology thereby leading to outcomes diametrically opposed to what would have been intended by its usage in the first place. From eyesight problems, to sleep deprivation, to inability to concentrate, to memory issues, to hurting their neck and back muscles due to constant slouching, to loss of healthy outdoor activity, to even addiction, there are a lot of side effects that come with over-usage of technology impacting students' classroom performance as well as long-term cognitive and psycho-social development," said Mr. Aarul Malaviya, Founder and Director of Zamit.
"Let's face it. We can't reverse the process of technology steadily becoming a more intrinsic part of students' everyday lifestyle. And we don't need to. However, what we can and must do is to steer and channel this engagement and usage into productive and constructive directions and behavior. With this workshop, we intend to achieve just that. Since young minds are fairly malleable, a comprehensive workshop such as this would not only caution them against over-usage but also go a long way in shaping their attitudes and behavior towards technology and its multi-fold implications on their lives in a positive manner, added Mr Malaviya. 
This year educate yourself and develop your career with EasyShiksha