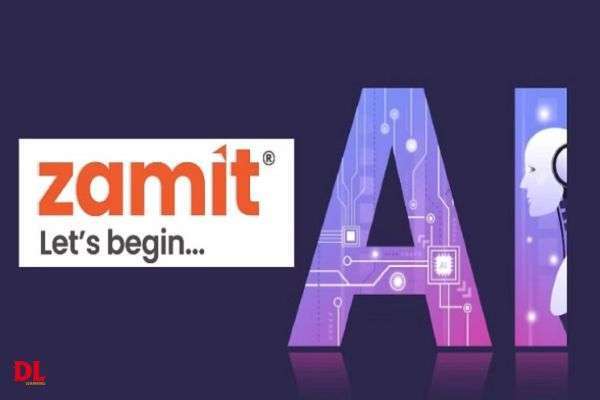 · Zamit 's programme is being offered in two formats: The Extended 20- weeks course; and the Short 4 to 8 weeks course
· These are being offered twice a year- The Extended one in July and December; and the Short one in May-July and December-January
· With a prime focus on the usage of technology tools, the three areas of internship to be covered this year and the next year are: Game design and development (Extended); Data Analytics for students (Short); and Using AI tools that enrich learning (Short)
· Upon successful completion of the programme, participants are to receive a certificate from UK-based Qualifications and Assessment International, QAI
· QAI is the UK's leading private international awarding body that offers qualifications, assessments and certifications mapped to RQF, UK Regulatory Framework.
New Delhi, 16th August 2023:In a significant initiative aimed at benefiting school students, Zamit, a leading AI-enabled one-stop solution provider for the school ecosystem, has announced a one-of-its-kind internship programme for youngsters. For this year and the next year, the focus of the programme would be on the usage of technology tools and assets, an exercise that would help students in making a smooth transition to the still-evolving tech-driven learning and workplace landscape as well as gain an enriching learning experience.

Essentially, the programme has been designed to equip and prepare school students from grades 7 to 11 with practical future-ready skills. Under this, Zamit offers two kinds of internship programmes: The first is an Extended 20-week programme for secondary school students and would be conducted twice every academic year in July and December. And the second is a Short 4 to 8 weeks programme for students in grades 7 to 11, which again would be held twice every academic year, namely, in May-July and December-January. The three areas of internship that are going to be covered this year and the next year are Game design and development; Data Analytics for students; and Using AI tools that enrich learning. While the first would be offered under the Extended programme, the latter two would be conducted under the Short programme.
Since the internship is online, it allows students the flexibility of timing to complete their programme within the stipulated time frame. Importantly, students that successfully complete the Zamit Internship shall receive certification from QAI, UK. QAI is the UK's leading private international awarding body that offers qualifications, assessments and certifications with a focus on success in the Fourth Industrial Age. Also, upon completion of the programme, a student's name as well as the name of his/her school will be promoted on Zamit's digital marketing platforms & feeds, wherever possible. Zamit already has an ongoing internship programme on Game design and development under the Extended format wherein the games designed by students would be uploaded on Zamit's online platforms and promoted among Zamit product and service users. As the first phase is already underway, five Interns selected out of over 200 applications are working on their guided projects.
ALSO READ: AI-enabled Zamit in partnership with QAI, UK conducts a special NEP 2020-focused CPD programme for a top school in Dehradun
"Traditionally, the idea of the internship has mostly been conceived in terms of helping out and preparing older college-going students, and even projects were designed keeping in mind the needs and interests of only the senior students. For the longest time, that school students as young as those in grade seven could also make good use of a well-designed and time-relevant internship programme was hardly a thought that entered the school administration's, teachers' or even parents' minds. However, with the new-age technology explosion increasingly witnessing the entry of youngsters into real-life economic activity and related workplaces, it is no more an anomaly to see a surge in demand for internships for even secondary school children, and of course those senior to them. And with a rising number of vocational as well as application-based courses, the need for an internship for the younger lot has only grown stronger," said Mr. Aarul Malaviya, Founder and Director of Zamit.
"Indeed, technology has shrunk the temporal distance between children's school environment and work environment. Although it would differ from industry to industry, the time period that students take to enter the workplace after completing their school education today has generally tended to come down over the years. Also, the sheer tech-driven nature of the upcoming career and work environments is such that the usage of technology and gadgets must become an everyday habit for students. So, mindful of the ever-increasing relevance of subjects such as game design, data analytics and AI not only from the standpoint of gaining knowledge but also in terms of the prospects for young students' longer-term career trajectory, we have selected these subjects for now. With time, we intend to introduce more such subjects and modules for our internship programme," added Mr Malaviya.
Students may directly apply for the Zamit Internship on the website or the Zamit app. Students from grades 7 to 11 may apply for the upcoming Internships:
1. Data Analytics for students (Short): Starts Dec 2023
2. Using AI tools that enrich learning (Short): Starts Dec 2023
3. Game Design & Development (Extended): 2nd batch starts Dec 2023
This year educate yourself and develop your career with EasyShiksha