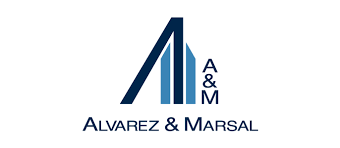 A&M's Bengaluru office opening extends the firm's lines of service within India in response to market demand and clients' needs
Bengaluru, 21 July 2022 — Leading global professional services firm Alvarez & Marsal(A&M) India today announced the opening of its new office in Bengaluru, India. As A&M India's third location, after Mumbai and New Delhi, the Bengaluru office aligns with the firm's strategic growth plans to meet growing market demand.
The establishment of A&M's Bengaluru office follows on the firm's recent South East Asia and Australia (SEAA) business unit launch and reflects its commitment to targeted regional expansion investments. The Bengaluru office will provide Corporate Finance,Restructuring & Turnaround, Disputes and Investigations, Global Transaction Advisory and Corporate Performance Improvement offerings for local, regional, and international clients.
ALSO READ: EuroKids launches Super Parent App – a 360° guide to parenting journey
Luis DeLucio Managing Director, Head of Emerging Markets, said, "South India is a critical market for A&M. The Bengaluru office leverages A&M's integrated approach and furthers our ability to help clients maximize value amidst economic and geopolitical volatility.
Vikram Utamsingh, Country Leader, and Managing Director for A&M India,said, "The South India region is home to technology and healthcare multinational companies with Bengaluru serving as the country's start-up hub. A&M's Bengaluru office augments our ability to solve for complex problems, via our global network of boots-on-the-ground professionals and lays the foundation for further growth."
Vishal Narula, A&M India Managing Director based in Bengaluru, said,"A&M's Bengaluru office signals the importance of South India to the firm. It marks the first phase of our growth in the region, aligning with our recruitment goals and furthering our relationships with premier institutions. The Bengaluru team, along with our integrated lines of service, positions A&M to meet the region's evolving needs alongside international and cross-borderconcerns."
###
About Alvarez & Marsal
Companies, investors and government entities around the world turn to Alvarez & Marsal (A&M) for leadership, action and results. Privately held since its founding in 1983, A&M is a leading global professional services firm that provides advisory, business performance improvement and turnaround management services. When conventional approaches are not enough to create transformation and drive change, clients seek our deep expertise and ability to deliver practical solutions to their unique problems.
With over 6,000 people across five continents, we deliver tangible results for corporates, boards, private equity firms, law firms and government agencies facing complex challenges. Our senior leaders, and their teams, leverage A&M's restructuring heritage to help companies act decisively, catapult growth and accelerate results. We are experienced operators, world-class consultants, former regulators and industry authorities with a shared commitment to telling clients what's really needed for turning change into a strategic business asset, managing risk and unlocking value at every stage of growth.
To learn more, visit: Alvarez & MarsalFollow A&M onLinkedIn, Twitter and Facebook.
Visit EasyShiksha for skill development.