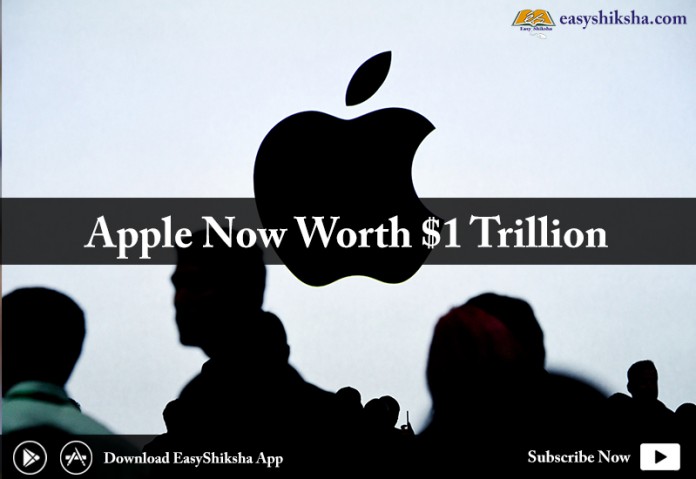 The iPhone maker achieved that big number on Thursday when the stock passed $207.04 a share. Its new all-time high is $208.38. Apple is now up more than 20% this year.
Shares surged after Apple reported earnings that topped forecasts and a healthy outlook on Wednesday.
Even though some think Apple (AAPL) needs a new product to keep sales and profits booming, Apple has rallied past the trillion level thanks to solid sales of the iPhone 8 and X — particularly in China and Japan — and surging services revenue from the App Store.
So if you invested in Apple a decade ago, you'd probably be feeling pretty good about it today. According to CNBC calculations, a $1,000 investment made in early August 2008 would be worth more than $9,222.50 as of August 2, 2018, or over nine times as much, including price appreciation and excluding dividends.
Apple's recent surge allowed the software company to defeat e-commerce giant Amazon in the race to become the first publicly traded U.S. company worth $1 trillion. "The idea that you're going to spend loads of time trying to guess how many iPhone X … are going to be sold in a three-month period totally misses the point," Berkshire Hathaway's CEO, Warren Buffett.
Apple stock rose 2.9% to 207.39 in Thursday's stock market trading, becoming the first company to ever clear the $1 trillion valuation. That move also extended Wednesday's breakout from a 194.30 buy point following strong Apple earnings late Tuesday. Apple revenue growth has accelerated for six straight quarters.
A company's market cap is calculated by multiplying the number of shares outstanding by its stock's share price. According to a quarterly report that Apple filed with the SEC on Wednesday, the company had 4,829,926,000 shares outstanding as of July 20, the most recent figure available. Based on that number, Apple's stock needed to reach $207.05 a share to be worth $1 trillion, which it did today.