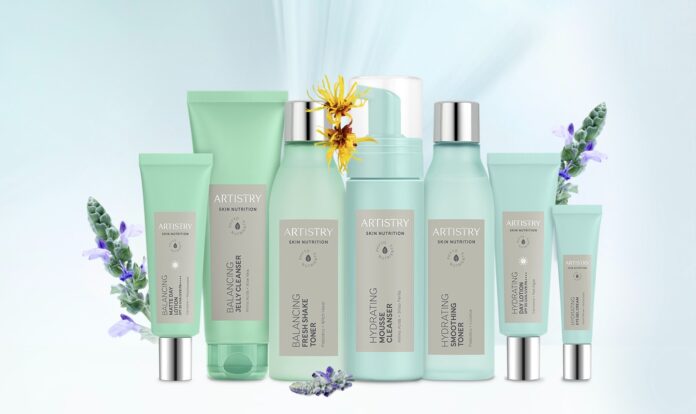 New Delhi, 17th May 2023: Advancing towards its philosophy of delivering nutrients for the skin, Amway India, one of the leading FMCG Direct Selling companies in the nation, has launched an exclusive range that transcends the skincare needs of all . The Balancing and Hydrating ranges introduced by Artistry Skin Nutrition™ showcases a distinctive blend of ingredients that collaborate to balance and hydrate the skin, providing a refreshing and youthful appearance. Enriched with plant-based botanicals from Nutrilite™ farms, the Hydrating and Balancing ranges are  clinically tested vegan skincare line, with no animal testing[1] and free from parabens,  phthalates, sulfate surfactants and animal  derived ingredients. Powered by cutting-edge skin science these ranges are  infused with exclusive Skincare Complex that boosts skin's natural defense system by 350[2]to help delay the visible signs of aging.
ALSO READ: NMIMS Design Student Wins Second Prize in Prestigious Stanford Challenge
Talking about the new skincare range Ajay Khanna, CMO, Amway India said, " India is driven by a large and dynamic young population, with over 65% its populace comprising youths. Within this burgeoning demographic, skincare has emerged as a significant trend, with 87%[3] of the population placing a strong emphasis on skin health. However, despite this, 43%[4] of young people experience dry skin issues while 42%[5] of oily-skin consumers continue to grapple finding the ideal solution for achieving healthy skin. Taking these factors into consideration and leveraging our global expertise in nutrition with Nutrilite's rich legacy of 90 years, we are excited to introduce the second phase of Artistry Skin Nutrition™, Hydrating and Balancing  ranges of seven products, with the powerful botanicals from our Nutrilite farms, formulated to address skin needs of  youth and consumers at large"
He further added, "As per a recent survey, 30%[6] of men today are willing to broaden their skincare routine and try out new products. These figures are encouraging, as they present us with an exciting opportunity to explore fresh avenues and expand our range of offerings. The  new Hydrating and Balancing ranges complements our existing anti-aging range, under Artistry Skin Nutrition™ to meet the diverse needs of all age groups and genders."
About Artistry Skin Nutrition™
Artistry™ scientists discovered that skin looks its healthy when 5 key Skin Nutritional Requirements are addressed to purify, balance, rebuild, moisturize, and protect the skin.  Balancing Solution set addresses oily and shiny skin that lacks balance and Hydrating Solution Setshelp dehydrated skin, dullness, roughness and visible/ early  signs of aging

Artistry Skin Nutrition range rich with Botanical Ingredients from Nutrilite farms
· Balancing Jelly Cleanser
· Hydrating Mousse cleanser
· Hydrating toner
· Balancing Fresh Shake toner – Witch Hazel and White Chia Liposome
· Matte Day Lotion SPF 30 – Meadowsweet and Pomegranate extract
· Hydrating Day lotion with SPF 30 contains Pomegranate extract
· Hydrating Eye Cream contains Quinoa seeds a grain extract and Pomegranate extract
Ranging from INR 1700 to INR 3300 , the Artistry Skin Nutrition Balancing and Hydrating Solution Sets are sold exclusively by Amway Direct Selling Partners across India, and to know more, visit the company's.
This year educate yourself and develop your career with EasyShiksha