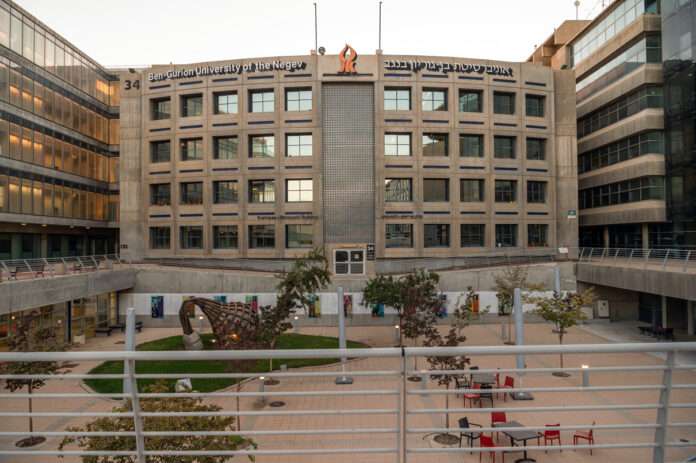 June 28, 2023: Ben-Gurion University of the Negev (BGU), Israel is now inviting applications for their M.Sc. program in Desert Studies for the upcoming academic year. The program is led by the Albert Katz International School for Desert Studies (AKIS) located on the Side Boker Campus of the University.
The two-year thesis track program is an innovative and multidisciplinary program that is designed to provide an integrated approach, that will offer students exceptional opportunities to pursue a combination of basic and applied research. Students are exposed to a wide range of disciplines complementary to their track of study. The course is taught in English, allowing international students to pursue their careers in the desired fields, and also helps in preparing the students for the globalized economy.
The program offers Agriculture and Biotechnology of Drylands, Irrigation and Plant Environment, Solar Energy and Environmental Physics, Environmental and Aquatic Microbiology and Environmental Studies as the tracks of study.
ALSO READ: KRISHNA GAWALI: FROM TIKTOK SENSATION TO INFLUENCER EXTRAORDINAIRE
Program delivery:
The 2-year M.Sc. program is a thesis (research) track program that provides students with the opportunity to conduct cutting-edge research in the field of agriculture, biotechnology, microbiology, etc.
Admission Cycle: Applications are now being accepted for Fall 2023
Application Deadline:
Rolling Admissions
Course ​Start Date:​ October 2023
Academic Calendar October 2023 – July 2024
Admission Requirements:
B.Sc. degree in either science or engineering from an accredited institution. For the Environmental Studies specialization, applicants should hold a B.Sc., a B.A., or a B.Arch. degree from an accredited institution.
TOEFL score of at least 85/120 or an equivalent score in an internationally recognized English proficiency exam is required. The English proficiency requirement is waived for applicants who received their Bachelor's degree in a program taught in English.
GRE is recommended but not required.
Applicants are expected to contact by e-mail one or more potential supervisors with whom they would like to work on their thesis (for more details, please refer to "Faculty Members")​
Tuition: ​The tuition fee for the MSc program is approximately $5,000 per year.

About Ben-Gurion University of the Negev:
Ben-Gurion University of the Negev embraces the endless potential we have as individuals and as a commonality to adapt and to thrive in changing environments. Inspired by our location in the desert, we aim to discover, to create, and to develop solutions to dynamic challenges, to pose questions that have yet to be asked, and to push beyond the boundaries of the commonly accepted and possible.
We are proud to be a central force for inclusion, diversity, and innovation in Israel, and we strive to extend the Negev's potential and our entrepreneurial spirit throughout the world. For example, the multi-disciplinary School for Sustainability and Climate Change at BGU leverages over 50 years of expertise on living and thriving in the desert into scalable solutions for people everywhere.
At a glance:
20,000 students | 800 senior faculty | 3 campuses | 6 faculties: humanities & social sciences, health sciences, engineering sciences, natural sciences, business & management, and desert research
This year educate yourself and develop your career with EasyShiksha