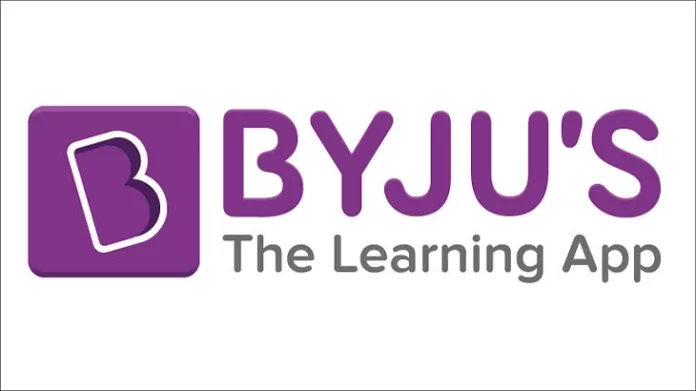 About Byju's
Byju's is the largest ed-tech company in India with around 50 million registered students and 3.5 million paid subscriptions. The ed-tech portal is also the creator of India's most loved school learning app, and its priority towards providing the best learning experience to the students has made the company one of the most preferred education platforms across the globe.
The vision has always been, not to be viewed as just a 'digital learning' medium but as leaders of the 'learning at home' segment. The aim to create an engagement with all the students enrolled surpasses all that has been traditional and precedent. The main aim is for the students to have the best personalized and effective experience that will not just mould their learning curve but also prompt them to fall in love with the act of learning itself.
The main desire is to become the best ed-tech company in the world. Also by making the learning phenomena and space inclusive enough for the students to fall in love with learning.

Important Announcement – EasyShiksha has now started Online Internship Program "Ab India Sikhega Ghar Se"

BYJU is a closed Corporation (Private) that offers global services in EdTech, Distant Learning, and Mobile-Learning industries. Ever since the establishment in 2011, the above edTech company based in Bangalore, have had the headquarters there itself. The unbreakable rapport with the roots is not the only thing that defines the ed-tech platform as exceptional, but the zeal for supplying the best education to students is also what makes it what it is today that is the most valuable of the top edTech companies globally.
The Founding Story
The idea for Byju's developed when Byju Raveendran, co-founder, and CEO of Byju's, was coaching students for mathematics exams in 2006. Byju Raveendran is from a family of teachers, and thus strongly knows the importance of education. His mother is a physics teacher while his father teaches math, both working in a medium-sized private school in Kerala, on the western coast of India. The early childhood days of the founder have been in the humble town of Azhikode, comprising not more than 25,000 people, in his village.
Byju was a mischievous troublemaker at school. He often would use sports as a discipline to get the focus in the classroom. Apart from studies, Byju has a burning passion for table tennis, cricket, and soccer that complimented his natural talent in the subjects of science and math. Playing sports helped in sustaining his efforts and thus fueled his competitiveness, to remain on the path chosen while science and math fueled his interest in pursuing an engineering degree.
One fateful night, while helping some of his friend's study by tutoring them for their master's entrance exam to an MBA program, Byju took the same exam just for fun to see what he can score out of it. In the first attempt, he scored 100 percentile. Thinking it was a fluke, another attempt was made again. With the same results as the 100th percentile score, he was in the category of a handful among the lakhs of students giving the entrance. Out of them, only a very few people could crack the Common Admission Test (CAT) with a 100% score globally, and he was in that.
With a perfect score that any other student would die for, Byju turned down India's finest graduate programs known for their cutthroat environments and small acceptance rates. The colleges which are the dreams of every aspirant in the nation was not a desire for Byju.
Quickly the two friends grew to 4, and then 8, all of a sudden 16. Byju thus founded the test preparation business Byju's Classes in 2007 and the company grew to stadium-size classes. From there till 2011, Byju's mentoring and teaching sessions went from 40 students to over 1,000 at crowded venues across metro cities like Pune, Mumbai, Bangalore, and Delhi. "I was just running around and teaching," is the way the founder Byju quotes himself, on being asked about the experience of that time. A never-before-felt chord was stuck for the students in India, and this impacted the Indian education system a bit.
Top Software Engineering Courses
In one of the sessions and classes, while teaching, Byju found Divya Gokulnath who subsequently became the better half to the founder as a wife. Together, they conjured the concept of Byju's. The company was established in 2011 which was then developed by Think and Learn Pvt Ltd.
The journey of Byju's over the years, with the funding process
In 2007, Byju's was started for CAT training. Initially, it offered only in-person education to crack CAT tests and pan India Management entrance test, but in 2009, it started online video-based coaching. In 2011, Byju Raveendran registered this ed-tech platform as a company called Think & Learn focusing on the K-12 segment. For its innovative stance towards the learning approach, BYJU's was awarded as the fastest-growing tech company in India under Deloitte Technology Fast 50 India in October 2012.
Next year, in September, $9 million were raised as investments from Aarin Capital in a Series A round. In 2014, a tablet learning program was launched for competitive exams and school education for grades eight to 12th. Next year in July 2015, a massive $25 million funding was procured in a Series B round led by Sequoia Capital. The same year, in August, Byju's learning app was introduced and more than two million students came on the app in three months of launch.
In March 2016, $75 million were raised in a Series C round led by Sequoia Capital and Sofina. In September that year, a Series D round of $50 million was secured from the Chan Zuckerberg Initiative – the philanthropic initiative of Facebook's founder Mark Zuckerberg and wife Priscilla Chan. That year, the paid subscribers for the courses stood at more than 2.5 lac. In December, an added Series E round of $15 million funds led by International Finance Corporation in exchange for a minority stake, was raised.
Empower your team. Lead the industry
Get a subscription to a library of online courses and digital learning tools for your organization with EasyShiksha
Request Now
In January 2017, BYJU's acquired a learning guidance platform for students Vidyartha to boost its personalized learning products. In March 2017 the firm was valued at $600 million with an additional $30 million in Series F funding from Verlinvest, Brussels.
Harvard Business School mentioned and stated the firm in a case study of its curriculum in May 2017, to illustrate how technology by Byju's has been impacting learning among students and commending the same.
Earlier in 2017, Pearson was reportedly valued at £2.6 billion as of the 2016 financial year. The company was looking to sell off the loss-making parts of education providing and teaching ventures like TutorVista and Edurite. So in July, that same year, Byju's acquired TutorVista and Edurite from Pearson to expedite its international expansion including the US and improve its product offerings.
At that time, more than 80 lac students were on this platform out of which more than 4 lac were paid. The valuation for the firm was around $670 million and had an access to around 2,000 teachers connected with TutorVista globally including the US, China, Australia, UK, etc, apart from the traditional ways of education content like CDs and DVDs that Edurite operates in.
In November 2017 actor Shah Rukh Khan was signed to be the brand ambassador and endorser. Hence a unicorn was built with a valuation of over $1 billion at the start of 2018. In January 2019, Osmo, a US educational game maker for children of 3–8 years was acquired for $120 million. In July 2019, the sponsorship rights for the Indian cricket team jersey was taken and won by the firm as well. Also, the firm acquired Indian startup edTech WhiteHat Jr for $300 million in 2020.
With the advent of the COVID-19 lockdown in India, free access was provided to the students, and hence 13.5 million users have added additionally in March and April 2020, for a total of 50 million. In February 2021, a Mumbai-based doubt clearing platform Scholar was acquired too.
In April 2021, the test prep firm Aakash Educational Services Ltd. was acquired for a hefty amount of $950 million cash and stock deal. Aakash's founders and Blackstone Group will thus have minority stakes in Byju's as a part of the deal.
Improvements over the years
There have been considerable updates in the product line. For long enough, the education tutoring app ran on a freemium model with free access to content limited for 15 days after the registration was provided. The Learning App was launched in 2015 after 4 years of development. In 2017, Byju's Math App for kids and Byju's Parent Connect app for parents and guardians to track the child's performance and learning ability from the course was launched by Think and Learn. The list of acquisitions over the years have also prompted the mammoth growth in the industry of edTech companies.
The Significance of Byju's
Generally, for EdTech platforms to successfully win revenue-wise, it has not been easy. Unless they are integrated with physical classroom environments as a digital tool or platform. BYJU's however disrupts an outside-the-classroom digital experience and makes substantial revenue out of it. By investing upfront in content development & curation focused on the core subjects of math, science, and English language arts, the ed-tech firm develops a massively entertaining and engaging library and stock of evergreen and fruitful lessons. The fundamental subjects and core studies option for every student in the K-12 lifecycle and for undergraduate students aiming to attend India's premium graduate schools is the main goal and aim.
Rather than just offering a digital version of antiquated learning methods/styles, BYJU's strategy is to embrace everything that makes learning fun and relatable.
For example, students learn about gravity via a neatly assembled graphic video of the earth, the moon's orbit, and an instructor walking quickly but eloquently through an example of the moon's relationship with the earth.
This creates the sought-after perfect balance of high-level concepts, examples, and granular solutions. All explained and sandwiched by the content of learning materials and practice problems. This is what sets the ed-tech company apart from the other educational companies that existed before or simultaneously together.
The Goal of Byju's
At Byju's, the primary goal has always been to bridge the gap between the Indian education system and help the students fall in love with what they learn. Learning is the most important and pivotal thing in a student's life, and thus he/she succeeds in academics and life. The Digital age is deeply shaping the way students learn and will also determine prospects. At BYJU'S, students are encouraged to embrace the fast, changing and dynamic world and make them ready for tomorrow by being their constant learning partner. The teaching content is delivered to the students in various forms such as quizzes, exercises, visualizations, which surpasses much more than how knowledge merely looks in theory.
The motive is to not only focus on the students who are interested and motivated to learn instead to focus on everyone, being as unbiased as it can be. The ed-tech platform is trying to create a situation where students take the initiative of learning instead of the content being spoon-fed to them to gain more score which happens in 99 per cent of the cases in the country.
The unique feature of Byju's
Byju's Chief Product Officer Ranjit Radhakrishnan is of the view that "We don't allow learning gaps to fester. Various interfaces and solutions like regular corrections, actionable feedback, authentic recommendations and criticism wherever required, with custom learning are created for the user. The focus is on developing learning, and educational programs to cater to the unique learning requirements with the help of technology to every student in India and the world."
Byju's curriculum is different because it specializes in providing a personalized learning experience for each user based on the size and style of learning. To suit this purpose the company offers packaged services and deals of videos, interactive sessions, doubts and problem solving, and best teachers for bringing concepts to life through its app version. On average, around 70 minutes of learning is done by a student user on the app daily.
The aim is to develop a new section of self-paced as well as active learners where the students are encouraged to gain knowledge by themselves, and the firm can facilitate them by providing content, media, and technology. Also, the company wishes to employ original content, intriguing video lessons as well as interactives that have been created to adjust to the exclusive learning style held by every student. The focus is on the personalization of the learning process which must be the soul of every foundation.
The teachers and core committee at the firm are adamant about developing meticulous learning modules, videos as well as interactives across all grades. There are no boundaries and limits, in providing information and education and thus inculcating a habit, and thus everything is readily accessible to students across grades heedless of the geographical locations or the proficiency levels.
The craft learning journey for every student is unique and exemplary in certain ways and thus all these unique needs are addressed with a personalised solution to every problem. The power of one-to-one learning addresses every child's learning needs, allows students to be holistically involved in education, and be active lifelong learners.
For information related to technology, visit HawksCode and EasyShiksha
ALSO READ: Sidharth-shukla-dies-at-a-young-age
Get Course: Java-Tutorial-for-Beginners-Course