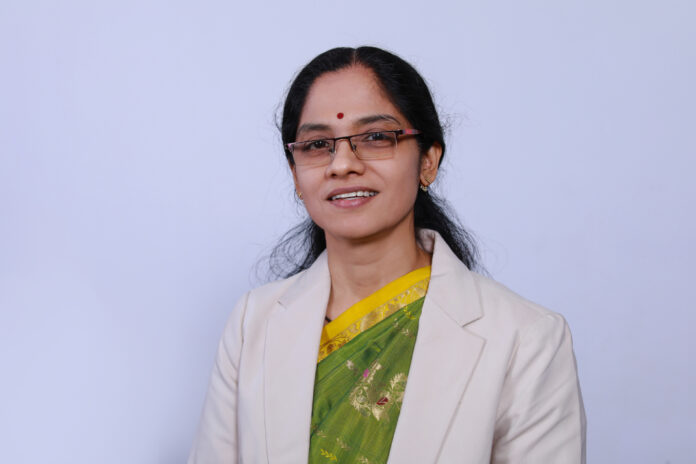 COIMBATORE / May 8, 2023: The C20 Summit on Technology and Security for One World is going to be held at Amrita Vishwa Vidyapeetham, Coimbatore, on May 12-14, 2023, hosted by an official Engagement Groups of the C20: Technology, Security and Transparency.
Several key dignitaries would be present during the inaugural ceremony. These include Shri RN Ravi, Hon'ble Governor of Tamil Nadu; Ltd Gen Dr. Rajesh Pant, National Cyber Security Coordinator, PMO, India; Swami Amritaswarupananda Puri, Vice Chairman, Mata Amritanandamayi Math and Troika Member C20; Vijay Nambiar, Sherpa C20 and Former UN Secretary Generals Special Advisor; Vilas Dhar, President and Trustee of the Patrick J. McGovern Foundation; Micha Weis, Strategic financial cyber-leader and advisor for the Israeli Ministry of Finance; Bharati Ghosh, National Spokesperson of BJP & Member of National Executive Committee of BJP; Dr. Venkat Rangan, Vice Chancellor of Amrita Vishwa Vidyapeetham. Virtual Participation includes Sonya Kilkenny, Member of Parliament, Victorian Government, Australia; and Ah Mafuthan, Troika member C20, Indonesia.
ALSO READ: Swiss Re launches sixth Shine Program
World-renowned spiritual leader and humanitarian Mata Amritanandamayi (Amma) is the Chair of C20. Amma said "Amma sees the world as a flower. Each country is a petal of the flower. The foundation of all positive change is true education. Along with knowledge about the world, we have to understand ourselves. Only then will our education be complete. Technology has truly revolutionized human life, but its negative aspects raise alarming concerns about the future of human kind." Swami Amritaswarupananda Puri "The C20 Working Group on Technology, Security and Transparency is focused on access and affordability of innovative technologies for social impact, and the value the CSOs provide towards fostering consistency, accountability, and scale for technology development and diffusion. It is imperative that Civil Society Organizations have their voices represented, along with the private and governmental sectors. We are looking forward to this Summit to launch key initiatives that are essential for CSOs and NGOs to learn about key technology that help their business for additional impact to help society."
Dr. Vint Cerf, Vice President and Chief Internet Evangelist, Google and co-founder of the internet and Nguyen Anh Tuan, CEO of the Boston Global Forum, and will address the delegates virtually.
Marco Teixeira, United Nations Representative on Drugs and Crime for South Asia; Marcele Frossard, Policy advisor, National Campaign for the Right to Education, Brazil; Dhayalan Matthew Chetty, Impact Area Manager, e-Government at Council for Scientific and Industrial Research (CSIR), South Africa; and Lindy Wafula, Village Ventures Kenya will also be speaking at the Summit.

Across two days of the Summit, hundreds of delegates from Civil Society Organisations (CSOs) and the technology landscape will participate in policy meetings, discussions, and workshops to formulate policies on the access and use of technology, enhanced security, and improved transparency for advancing societal wellbeing. The sessions would focus on four key areas, namely, Technology for Empowerment, Artificial Intelligence and Data for Society; Transparency, Trust & Disinformation; and Security, Safety and Resilience. The participants would identify the gaps in these areas and brainstorm innovative solutions which will directly impact the policy recommendations to be launched at the C20 Summit in July 2023.
Mr. Vijay Nambiar, Sherpa C20 said "Technology impacts all areas of society and each of the engagement groups of the C20. From education, healthcare, youth, women, environmental and sustainability issues, technology plays a key role for all of the population. Given the emergence of AI, cybersecurity, disinformation and the need for transparency, the C20 Summit on Technology and Security for One World, will be an important meeting of minds to develop policy for now and the future."
Said Dr. Krishnashree Achuthan, National Coordinator of C20 Summit on Technology, Security and Transparency and Dean, Amrita Vishwa Vidyapeetham: "Technology has a huge role to play in society's progress and prosperity, but over-reliance on it can lead to detrimental behavior, especially amongst children and youth. The C20 Working Group on Technology, Security and Transparency is focused on access and affordability of innovative technologies for social impact, and the value the CSOs provide towards fostering consistency, accountability, and scale for technology development and diffusion. The Working Group is deliberating issues like the security of susceptible communities, especially women, children, and the disabled, and the responsible use of Internet and media.
The Summit is aimed at furthering the civil society narrative to long-term solutions for building societies that are technology-empowered, secure, and held accountable by their transparency to their citizens."
Organizations participating in the Summit include well-known names like Public Health Foundation of India (PHFI), Synergia Foundation, Women 20, Youth 20, Think Tank 20, ICANN, Genworks and many more.
The G20 (Group of 20) is a forum comprising 19 countries and the European Union. It works to address major issues related to the global economy. C20 provides a platform for Civil Society Organizations (CSO) around the world to voice people's aspirations to the world leaders in G20.
Amrita Vishwa Vidyapeetham
Amrita Vishwa Vidyapeetham is a multi-campus, multidisciplinary Institution of Eminence accredited by NAAC. It is also ranked the 5th Best University in India in the 2022 National Institution Ranking Framework (NIRF). Amrita continues to be the No. 1 Private University in India as per THE 2020 world rankings as well. The university has been awarded two UNESCO Chairs namely the UNESCO Chair for Experiential Learning for Sustainable Innovation & Development and the UNESCO Chair on Gender Equality & Women Empowerment. The university headquartered at Coimbatore is spread across six campuses in three states — Kerala, Tamil Nadu, and Karnataka. Amrita partners with academic, industry and governmental institutions across the world to accomplish human-centred, translational, and groundbreaking research. To date, Amrita has more than 500 collaborations from more than 200 signed Memorandums of Understanding (MoUs). Some of Amrita's partners include Harvard University, Columbia University, King's College London, KTH – Royal Institute of Technology, VU Amsterdam, the British Geological Society, University of Oxford, Italian National Research Council, Deakin University, and the University of Tokyo. Sri Mata Amritanandamayi Devi (Amma), a world-renowned humanitarian leader is the founder, Chancellor, and guiding light of Amrita Vishwa Vidyapeetham. Amma's words, thoughts, and vision for education and research have shaped the university's mission and vision.
This year educate yourself and develop your career with EasyShiksha