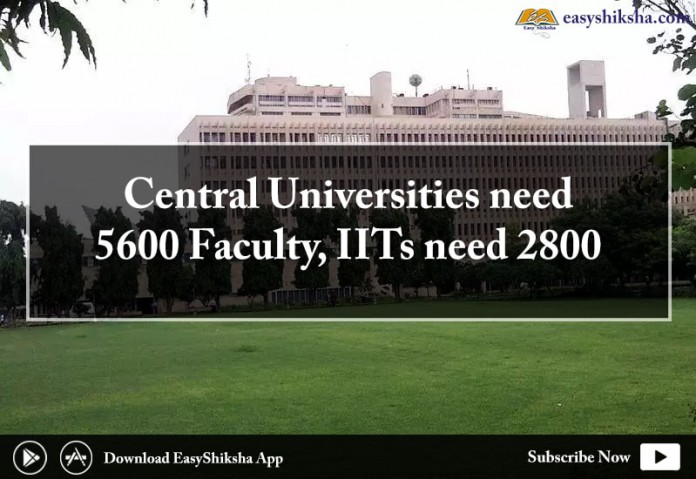 There are 5,606 vacant posts of faculty members in central universities across the country while the number of such vacancies in the prestigious IITs is 2,806, according to the HRD Ministry. In National Institutes of Technology and Indian Institute of Engineering Science and Technology, there are 1870 vacant positions while the figure is 258 in Indian Institutes of Management.
"Occurring of vacancies and filling these up are continuous process. The vacancies keep on arising due to retirement, resignation and additional requirements on account of enhanced students' strength," a senior HRD Ministry official said. "The institutions are adopting various measures to address faculty shortage in order to ensure that studies of students are not affected which inter-alia, includes engaging research scholars, contract, re-employed, adjunct and visiting faculty. The institutions also publish a year round rolling advertisement to attract faculty," the official added.
A senior official of the HRD Ministry said, "In the educational institutions, filling up and filling of posts is a continuous process, due to the increasing number of students, the additional requirement of teachers is generated, apart from retirement, retirement and resignation of faculty. The posts are also open."
Besides these institutes, there are 324 vacant posts in several Indian Institutes of Information technology (IIITs), 96 in School of Planning and Architecture (SPA), 88 in Indian Institutes of Science (IISc), Bengaluru and 100 in Indian Institutes of Science Education and Research (IISERs).
—————————————————————————————————————————
Sign up with EasyShiksha or Download the app and get free online education account. You can access more than 50 free online courses, various computer and SSC Bank Railway test series and find your career options. You can Sign up with Facebook