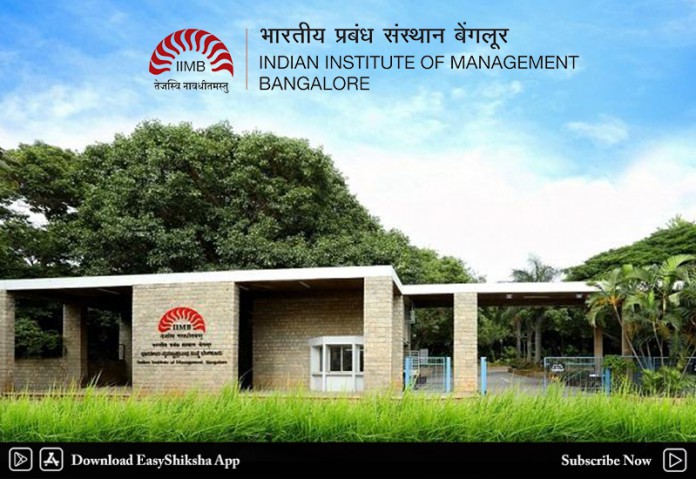 From Naveen Tiwari of InMobi to Ajay Nanavati of Syndicate Bank, biz leaders discuss winning strategies at meet hosted by IIMBAA
29th SEPTEMBER, 2019: The IIM Bangalore Alumni Association (IIMBAA) hosted 'CEO Conclave 2019', on September 28, at the IIMB campus, providing an opportunity for management professionals, who are on the way to becoming CEO/CXOs, to interact with and learn from business leaders.
In his keynote address, Naveen Tiwari, Founder, and CEO, InMobi Group, spoke about his journey. "The three things that I care about while creating an organization are Mindset, Culture and Leadership. People should have a growth mindset, which fosters curiosity to learn. We should create an environment that breeds innovation by trusting people to do great things. A true leader carries the ability to find positivity, the dichotomy of being bold and predictable, and the know-how to win."
Ajay Nanavati, Chairman, Syndicate Bank, and Vipul Parekh, Co-founder of BigBasket.com, exchanged insights from their challenges as leaders while leading big brands, in a fireside chat on 'Economic Slowdown: Leadership Imperatives in Turbulent Times'. Ajay said to leaders-in-the-making, "Speed is of the essence. Be ruthless about prioritization. Don't sacrifice the future for the present. Segregate 'important' from 'urgent'. Be consistent, authentic, believable, and credible in communication. And, tap into your networks." 
Vipul Parekh said, "One should have the ability to understand how to deploy strategy. Being able to plan in the short-term but staying with long-term strategy for sustainable growth is critical. (Leaders) Anticipate changes and develop a culture of making people agile."
Sunita Naik, Senior Managing Director & Country Head – India, State Street Global Advisors, was in conversation withKarthi Kumar Marshan, Chief Marketing Officer, Kotak Mahindra Group, on 'Keeping up with Data Explosion – How to Lead in a Digital Economy'. Sunita observed, "If you hire smart people, they will push you to do better."
Srikanth Iyer, Co-founder and CEO, HomeLane, and P.C. Musthafa, CEO, iD Fresh Food (India) Pvt. Ltd., spoke on 'Creating and Scaling New Business Categories in Unorganized Businesses'. Musthafa said, "Profitability, sustainability and scalability are important for any business. Technology is important to scale. Planning is important, and so are 3Ms—man, money, and machine." 
Rama Shankar Pandey, Managing Director, Hella India Lighting Ltd., Gopinadhan K.G., Client Director, EMA Partners India, and Professor K. Kumar, Dean, Alumni Relations and Development, were part of an expert panel on millennials and their attitude towards work. Rama said, "Millennials must see passion, purpose and partnership in what they do," while Gopinadhan added, "Millennials prioritize job role over salary. By 2022, 60% of the workforce will comprise millennials. So, we need to create an environment to enable them to flourish.