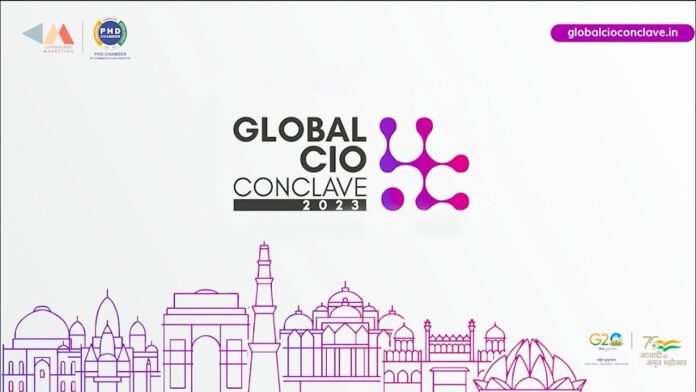 New Delhi, May 5th 2023 – Contenporary Marketing, a leading events management company, hosted the Global CIO Conclave in partnership with PHD Chamber of Commerce and Industry. The event, which took place on 28th April 2023 at PHD house, August Kranti Marg, New Delhi and brought together top Chief Information Officers (CIOs) and other IT leaders from across the country to discuss the latest trends, challenges and opportunities in the field of information technology. The event was supported by many leading brands like Zoom, Savex, Citrix, Xentegra, Almond and other leading IT companies in the industry.
ALSO READ: upGrad and NITTE (Deemed to be University) collaborate to support Engineering Graduates with FSD Specialisation
In today's fast-paced business environment, it is essential for companies to keep up with the latest technology trends to avoid being disrupted. The Global CIO Conclave served as a unique platform that enabled CIOs to gain insights into the latest technological innovations and strategies to stay ahead of the curve.
"We are delighted to partner with Contenporary Marketing to host the Global CIO Conclave. The event provided an excellent opportunity for CIOs and other IT leaders to come together and share their experiences and insights on the latest technological innovations and their impact on the business landscape. We are confident that the event will contribute to the growth and development of the IT industry," said Mr. Mohit Luthra, Assistant Secretary General, PHD Chamber of Commerce and Industry.

"We are thrilled to be partnering with PHD Chamber of Commerce and Industry to bring this exciting event to the industry. Technology is rapidly transforming the business landscape, and it is crucial for companies to embrace innovation to avoid disruption," said Awnesh Gulati, CEO of Contenporary Marketing.
The Global CIO Conclave was a one-day event that featured keynote speeches, panel discussions, and interactive sessions aimed at helping CIOs to stay ahead of the curve. Some of the topics that were covered at the event include digital transformation, data security, cloud computing, artificial intelligence, and blockchain.
There were more than 150 delegates at the conclave. The event was well appreciated by the industry
This year educate yourself and develop your career with EasyShiksha