Bengaluru, 16.12.2022: Pediatric Rheumatology Society in association with IAP-Bangalore Pediatric Society and Aster CMI Hospital, Bangalore, conducted the 20th National Conference of Pediatric Rheumatology (NCPR) 2022 recently. The conference was attended by 250 doctors across India.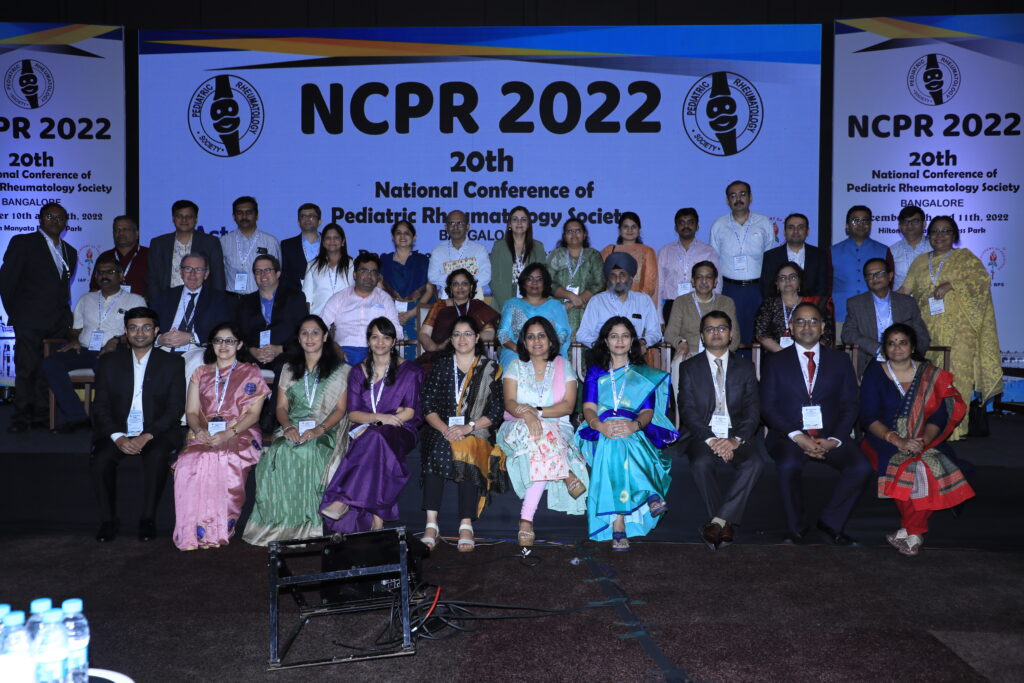 During the conference, international faculty – Prof. Marco Gattorno (Italy), Prof. AV Ramanan (UK) and Prof. Chris Scott (South Africa) spoke on emerging diseases in Rheumatology and discussed new treatments for these diseases.
"Autoinflammatory diseases are a newly described group of genetic diseases where the immune system attacks one's own tissues and they are different from the conventional autoimmune diseases. Our understanding about these diseases is only expanding and there is an urgent need to increase awareness regarding these diseases in our country. Prof. Marco Gattorno is a leading expert in this field and his deliberations would immensely benefit patients in India", said Dr. Sagar Bhattad, Consultant, Pediatric Rheumatologist and Immunologist at Aster CMI Hospital, Bangalore.
"What causes rheumatic diseases is poorly understood. However, with advances in genetics, many of these diseases are being re-defined and so is their treatment. Pediatricians and Rheumatologists across the country attended this meeting and discussed in length – the current and the future options available for treatment of these diseases", said Dr. Anand P Rao, Organizing Chairperson.
Top Courses in Computer Science Engineering
More Courses With Certification
Dr. Bhattad, Organizing Secretary, further stated, "Two children with very rare autoinflammatory diseases inaugurated the function. Master Pratik (Name Changed) is the first child with "SHARPENIA" in the world and Miss Sirin (Name Changed) is the first case of "Otulin defect" in the country. "We have a long way to go and more needs to be done to increase awareness about these diseases. Such meetings would make pediatricians and physicians diagnose these patients early."
Also Read: MyGlamm steps aboard as Make-up Partner of India's biggest reality TV show, 'BIGG BOSS Season 16'
About ASTER DM HEALTHCARE
Aster DM Healthcare Limited is one of the largest private healthcare service providers operating in GCC and in India. With an inherent emphasis on clinical excellence, we are one of the few entities in the world with a strong presence across primary, secondary, tertiary, and quaternary healthcare through our 30 hospitals, 121 clinics, 459* pharmacies, 19 labs and 140 patient experience centers in seven countries, including India. We have over 28,400 plus dedicated staff including 3,622 doctors and 8,095 nurses across the geographies that we are present in, delivering a simple yet strong promise to our different stakeholders: "We'll treat you well." We reach out to all economic segments in the GCC states through our differentiated healthcare services across the "Aster", "Medcare" and "Access" brands.
* Including 214 Pharmacies in India operated by Alfaone Retail Pharmacies Private Limited under brand license from Aster.
Visit EasyShiksha for skill development courses