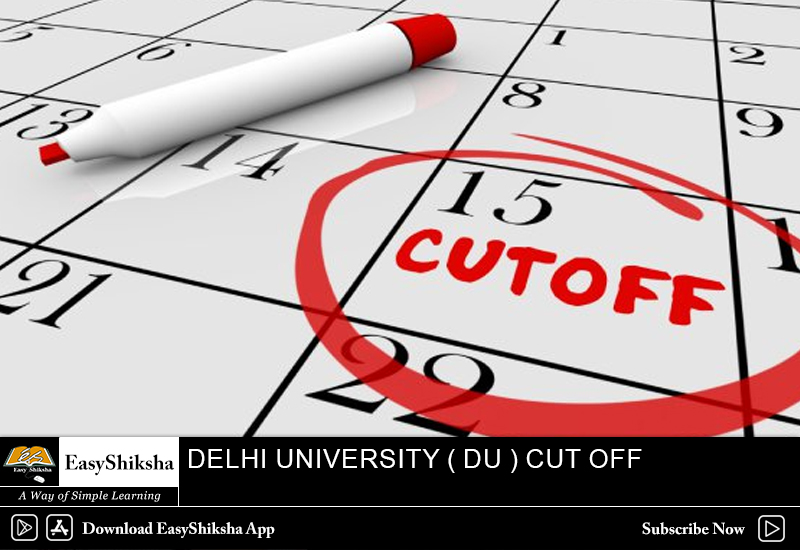 DU Cut Off 2019 | Delhi University
Today Delhi University has declared first cut off of merit list today. As it is declared in the advance that is a day before. Rajeev Gupta, head admissions committee, DU told that they are going to publish all the merit list very soon , so that students will get benefit from it. As they can get more time.
Students can check out du.ac.in for each and every kind of information. Like wise as accordingly they can view college wise and subject-wise cut offs. It was discussed earlier to be released by tomorrow but it was declared one day before so that students can take more time for choosing appropriate colleges.
Candidates who are interested will be able to get a seat in the Science courses at DU and seek admission in B.Sc General, B.Sc Physics (Hons), B.Sc Chemistry (Hons), B.Sc Mathematics (Hons), B.Sc Botany (Hons), B.Sc Zoology (Hons), B.Sc Statistics, etc. basis the DU Science Admission Cutoffs 2019. It is important to note that a candidate will be allotted a seat only if they fulfill the first cut-off criteria or the subsequent round-wise cut-off as declared by the DU Colleges. Additionally, your admission in the college and course of your choice at DU will depend on the number of seats vacant after the release of each DU Science cut-off list. All the best!
You can download GB WhatsApp APK for free and stay informed about the latest updates about the cutoff and university news etc, and get benefits of various unique features of whatsapp as well.
DU Science Cut Off 2019 Dates
| | |
| --- | --- |
| DU Registrations 2019 Begin | 30th May 2019 |
| Last Date to Apply for DU Merit-based Admissions 2019 | 22nd June 2019 |
| First Cut-off List Release | 28th June 2019 |
| Admissions basis First Cut-off | 28th June 2019 – 1st July 2019 (except Sunday) |
| Second Cut-off List Release | 4th July 2019 |
| Admissions basis Second Cut-off | 4th July 2019-6th July 2019 |
| Third Cut-off List Release | 9th July 2019 |
| Admissions basis Third Cut-off | 9th July 2019- 11th July 2019 |
| Fourth Cut-off List Release | 15th July 2019 |
| Admissions basis Fourth Cut-off | 15th July 2019-17th July 2019 |
| Fifth Cut-off List Release | 20th July 2019 |
| Admissions basis Fifth Cut-off | 20th July 2019- 23rd July 2019 (except Sunday) |
Delhi University Cut Off  College Wise
Atma Ram Sanatan Dharma College
Bhaskaracharya College of Applied Sciences
Lady Shri Ram College for Women
Delhi College of Arts and Commerce
Indraprastha College for Women
Institute of Home Economics (IHE)