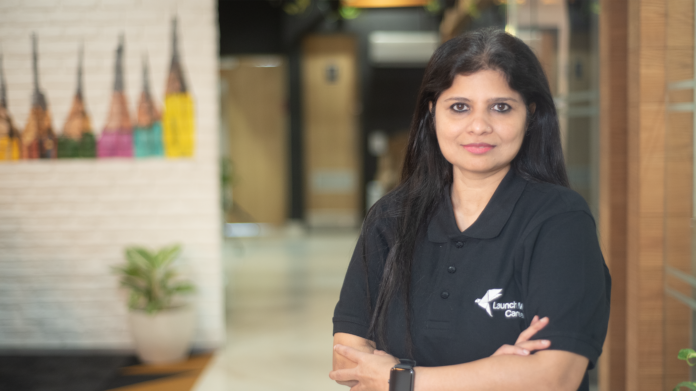 Over the years, education has seen a transformation owing to the advent of new pedagogies, advanced technologies and developments in digitalization. If we were to examine from where we started and where we are right now, the role played by technology in the modernisation of education is a huge one. In the early stages of transformation, known as Education 2.0, technology began to penetrate the Indian education system by equipping classrooms with computers, interactive whiteboards and smart projectors, initiating novel ways of teaching and learning that enhanced the quality of education in diverse ways. Further technological advancements ushered Education 3.0, which witnessed a mass infiltration of the internet through gadgets like laptops, tablets, and smartphones, elevating digital learning to mainstream education. Now as we move ahead, we are at the cusp of entering a new phase of transformation, Education 4.0, where global connectivity, smart machines and new media are all set to transform the way students envision their future.
Are we there yet?
The fourth industrial revolution, also known as Industry 4.0, has predicted a 'major shift in the future of jobs', emphasizing the role of disruptive technologies in the future world of work. The real purpose of education is to prepare students for a bright and successful future. In order to prepare learners for tomorrow's world of work, there is an immense need to change the approach to teaching and learning and align it with the global careers landscape. This has necessitated the evolution of Education 4.0, which defines how industrial technologies can enhance learning and reduce inequalities in education among schoolchildren in India.
Keeping up with evolving times
In today's digital age, cyber-physical systems are being widely integrated into several industries. The intervention of technology in almost all systems and processes of organizations has further impacted the skill expectations from the workforce. According to research, Industry 4.0 is expected to cause automation of at least 1/3rd of the activities in 60% of all occupations. As per World Economic Forum, more than a third of the desired skill sets of most occupations will consist of cross-functional skills with a heightened emphasis on technical skills. However, not only will hard skills be the prerequisites for the jobs of tomorrow, soft skills are also going to be in high demand, including complex problem solving, social skills and process skills. The jobs of the future will be much more flexible and adaptable. Industry 4.0 is in full swing with technologies such as machine learning, artificial intelligence and robotics hugely impacting our day-to-day lives. Education 4.0 is all about keeping up with the evolving times, and introducing curriculum aligned career-readiness for learners at an early age.
Elevating classroom learning
Globally, education is witnessing myriad transformations with many educational institutions equipping classrooms with immersive technologies to enrich student experience, increase retention rates and improve understanding of the concepts that are taught in the traditional classroom. Immersive technologies refer to a range of interactive technologies that can be used to create immersive, interactive learning experiences in the classroom. They include virtual reality (VR), augmented reality (AR), and mixed reality (MR), which are being used to create simulation, visualizations, and interactive learning environments. Technology is enabling educators and institutions to focus on promoting student-teacher engagement, fostering deeper learning, facilitating collaboration, and creating an accessible learning environment for students irrespective of location, hence revolutionizing how education is disseminated. 
Also Read: ICAI enters in Asia Book of Records for-Maximum Number of Students Participation in Super Mega Career Counselling Programme
A transformative approach to learning
For Education 4.0 to have a far-reaching impact, it needs to penetrate to all levels of education, especially in higher education. Universities can successfully prepare their students for the fourth industrial revolution by incorporating future skill development in the teaching and learning strategies. An effective way to achieve this is by promoting accelerated digital learning, wherein students can study theoretical information remotely via digital methods while still receiving face-to-face teaching for practical skills. In order to transition to the new way of working, students will also need to develop their ability to quickly adjust to new developments. Project-based learning emphasizes the value of learning a broad range of skills that may then be applied to every scenario rather than focusing on a set of skills that are directly related to a particular job. It further necessitates the need to evolve examination and evaluation methods, which could mean moving away from conventional ways of information retention and reducing the focus on the quantity of learning. Calibrating the focus on quality education with a significant weightage to practical and experiential learning-based projects is a great way forward.
Putting students at the center of the educational process and moving the nucleus from teaching to learning are the ultimate goals of Education 4.0. The National Education Policy also reiterates career counselling in schools to give students an early head start to skill development with an emphasis on technical skills. The school-to-work transition process is a challenging one, and Education 4.0 aims to work as a catalyst to navigate it in the right direction.
The author is Sushma Sharma, Director – Career Success Strategy, LaunchMyCareer.
This year Educate yourself and develop your skills with EasyShiksha