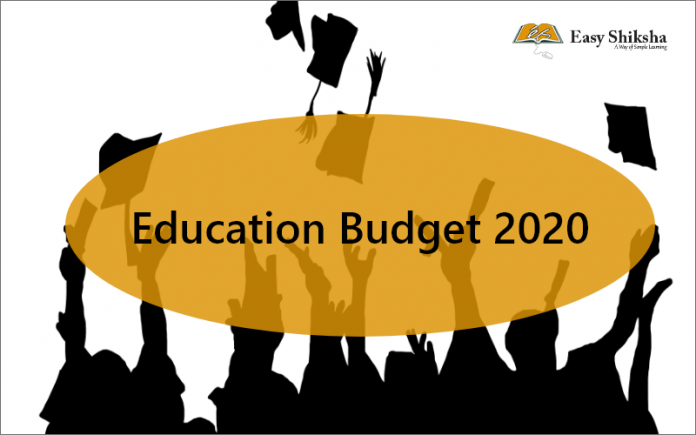 Education Budget 2020: Boost to 'Study in India' campaign will be a game changer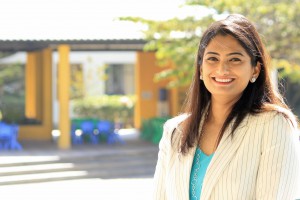 The budget 2020-21 has given a great boost to education with a massive outlay of around Rs 1 lakh crore and has specifically focussed on 'Study in India' campaign which will encourage foreign students to study in India. INDSAT exam will be held in Asian and African countries for scholarships to encourage students to seek education in India. The push for FDI in education too programme will give exposure to foreign students on India's education prowess and make India an international education hub and bring a lot of foreign investment into Indian education. This increased allocation of fund will also ensure better quality government schools that educate majority of children in India.

Important Announcement – EasyShiksha has now started Online Internship Program "Ab India Sikhega Ghar Se"

Top Virtual Reality Courses
More Courses With Certification
The focus on degree level full-fledged online education program by institutions ranked in top 100 will help improve education levels and give a major push to digital education. A total of 150 higher education institutes will have apprenticeship programmes which will improve the skills of the unemployed. Urban local bodies will provide fresh engineers a job opportunity for one year and this will help engineers learn on the job. There is also a large focus on meeting the huge demand for teachers.
The announcement of the proposed new education policy will encourage the establishment of a rigorous education system in the country. Overall, the decision to treat education holistically is also a welcome move and will lend greater synergy in planning and execution of important schemes and programmes. This is a balanced budget as far as education sector is concerned. Overall, we feel that the measures taken should meet the expectations of the common man and will lead to increased focus on the education sector. Going forward, we feel that this right intent of the government can truly be attained if we also have long-term strategy and organisational structure in place and we also look forward to
specific initiatives to promote investment in new-age trending technologies.

Important Announcement – EasyShiksha has now started Online Internship Program "Ab India Sikhega Ghar Se"

Top Virtual Reality Courses
More Courses With Certification
                                                  – Ms. Shweta Sastri, Managing Director, Canadian International School, Bengaluru
Education Budget 2020: Budget will lead to revitalisation of the education sector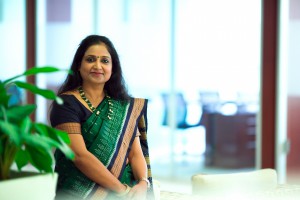 The Union Budget 2020 has definitely proposed significant changes which have the capability to revitalise the education sector. The enhancement of budget allocation for education is an appreciating move. The status of education is often a healthy predictor of the country's overall development and well-being and we are excited that the proposed INDSAT exam could be the game-changer in terms of internationalising Indian education. Special initiatives like 'Study in India' will attract foreign students, thus increasing awareness of the rich and diverse Indian culture. The push for FDI in education too programme will make India an international education hub.
The focus on degree level full-fledged online education program by institutions ranked in top 100 will help improve education levels and give a push to digital education. The overall focus of the budget has been to make education employment-friendly. This is a very good move as it would secure the future of students who study with high aspirations and expectations. Going forward, we feel that there is an urgent need for the government to open up the crucial education sector to private enterprises to ensure quality-driven education.
                                                                           – Ms. Niru Agarwal, Trustee, Greenwood High International School
Beti Bachao Beti Padhao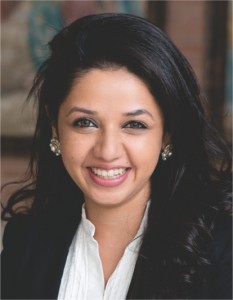 We are thrilled that the Union Budget has touched upon the greater finance needs for educational institutions in order to attract good teachers. For this, the decision to look at ECBs are FDI is definitely a step in the right direction.  The setting up of apprenticeship programs within 150 higher education institutes will have a significantly positive impact on skill development. Similarly, urban local bodies providing fresh engineers with job opportunities for one year, allowing them to learn on the job, will contribute to a highly-skilled workforce. The announcement of Rs 99,300 crore outlay in favour of the education sector in 2020-21 and a separate Rs. 3,000 crore for skill development is a welcome move for sure.
FM Nirmala Sitharaman has fittingly identified the rising demand for teachers, nurses, paramedical staff and caregivers abroad and the pressing need for skilling programs for professionals in these domains. The stellar success of Beti Bachao Beti Padhao is evident from the fact that gross enrollment of girls is 94.32 percent in elementary levels, 81.32 percent in secondary level and 59.7 percent in higher secondary level as compared to boys. We are looking forward to further promotion of girl child education as the program continues to gain scale."
                                                                            – Divya Jain, Founder & CEO, Safeducate
Live Updates: Education Budget 2020: Quotes & Highlights
"The NDA government's continued efforts towards bolstering the startup landscape in India are commendable. Like the previous year, Union Budget 2020-21 focuses on the improvement of ease of doing business for startups. The proposal to set up an investment clearance cell that will provide end-to-end facilitation and support to entrepreneurs is a step in the right direction. Under this initiative, startup owners will receive pre-investment advisory, information on land banks, as well as a faster clearance on the state level.
We believe this will present unbridled opportunities to entrepreneurs and the overall startup ecosystem in the country. Another positive move in favour of startups is postponing of taxation for employees for 5 years, along with ESOP taxation in the hands of employers of startups being deferred. As an accelerator for early-stage startups, the budget announcements meet our expectations."  
                            – Dr Apoorv Ranjan Sharma, Co-Founder and Managing Director, 9Unicorns
"This year, the government has introduced reforms that are in line with the vision of integrated national infrastructure. The reforms include monetization of 12 lots of highway bundles by 2024, the institution of a governance framework for ports, the establishment of 9,000 KMs of the economic corridor, and PPP model in transportation alongside others. Further, 100 additional airports will be developed under the UDAN initiative by 2024 which will improve national connectivity and catalyze freight movement.. We welcome this year's budget."
                                                            – Mr. Chander Agrawal, Managing Director, TCIEXPRESS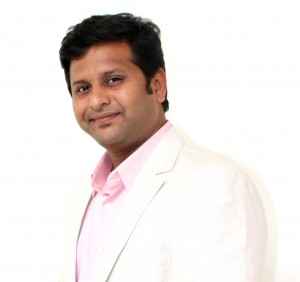 The Union Budget 2020 has proposed to allocate INR 99,300 crore toward skill development and quality education, out of which 3000 crore has been allocated for skill development which is a welcoming move. 
Other than this, the other appreciable move taken my the finance ministry is to collaborate with private institutions and to bring in bridge course for developing the skills of  the teachers, this would provide an advantageous platform for both private and government as well. 
The education sector has also received a good boost by launching 'Study in India' program with Ind-Sat exam, this will bring in foreign students to India for  higher education from Asian and African countries. The budget 2020, seems to give hope to a lot of educational institutes through Study in India program. This is a very- balanced budget and we believe that these were the much-needed steps that the government has taken to develop Indian education system. Overall, we believe that they have embarked upon a path in the right direction.
                                                         – Mr. Naveen K M, Managing Director, Trio World School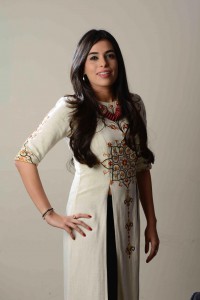 "The Budget 2020 as presented by the Finance Minister had various generic points to appease multiple stakeholders such as reduced taxation, support to MSMEs, education spending, skill development spending, some rural/infra spending, financial reforms, the LIC IPO, affordable housing benefits etc. but steered clear of acknowledging the reality of the situation on the ground. 
With the current overall reduced sentiment in the economy driven by individual and collective anxiety, it was a crucial time for the FM to have laid the foundation for increased trust and thrust to boost the outlook. While she laid out the 3 themes of aspirational India, economic development and a society of care and compassion, the budget fell short of large ideas and seemed fairly basic and conciliatary in an environment that is in need of greater momentum and action. 
Leadership, grit, recognition of the situation and assurance of a positive future is what is most needed in the environment today and remains to be seen from our finance ministry."
                                                                   – Shubika Bilkha, Leadership Coach and Partner, EdpowerU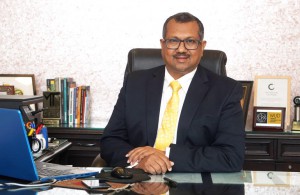 "Budget 2020 truly sharpens the country's focus on becoming the next global hub for education. Significant announcements like the introduction of FDI in the education sector, launch of 'Study in India' programme, new apprenticeship programmes and online degree courses, besides the continued budget allocation for skill development, reiterate the government's commitment towards the youth of our country. I am confident that these strategic initiatives will play  a decisive role in the building of a New Digital India."
                                                             – Dr Sanjay Gupta, Vice Chancellor, World University of Design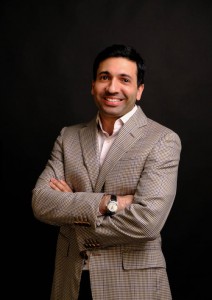 "We are encouraged to hear the government talk about FDI in education in today's Budget. Openness to receiving, and capitalising upon, the transfer of knowledge as well as education management know-how that top institutions around the world are actively looking to make to greener pastures like India, is a no-brainer in my opinion. Foreign collaborations in higher education – with or without FDI – offer a near term solution to the problem of quality human capital and employability, which can help us avert a demographic disaster and reap some dividend instead. That is why we at ISBF welcome this announcement, which will also help operationalise the government's dream of making India an international hub for higher education."
-Dr Jitin Chadha, Founder & Director, Indian School of Business & Finance (ISBF)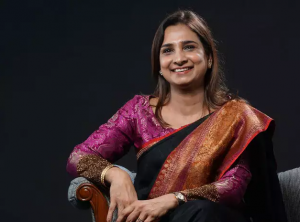 Education in India is one of the critical sectors, which demands to be revamped and taken care of in terms of its quality and structure. Under the Union –budget 20-2021, FM, Ms. Nirmala Sitharaman allocates Rs. 99,300 Crores for Education sector in FY21, which is highly appreciable and will be marked as the boon for the education industry. India has the largest working population in the world and keeping the current economic scenario in mind, the government has directed the focus primarily on the skill development.
And it has allocated a lofty amount, around Rs. 3,000 Crs for the development of skill's programs. With an aim to ensure and make education accessible to everyone, irrespective of financial and social background, geographical boundaries, the government is planning a degree-level full-fledged online education programs to be offered by institutes in top 100 in National Institutional Ranking Framework for both the rural and urban sectors.
We welcome the intent in this budget of a New India that attempts to make the country as one of the leading destinations for higher studies in the world as well as the place for cutting edge innovation. Under the 20-2021 budget, the government is planning to initiate IND-SAT exam for Asian and African students for scholarships, to promote 'Study in India'. Being an educationist, we are welcoming the thoughts and the novel educational policy implemented by the government of India.
                                    – Ms. Rupal Dalal, Executive Director, JD Institute of Fashion Technology
Top Networking Online Courses
More Courses With Certification
Empower your team. Lead the industry
Get a subscription to a library of online courses and digital learning tools for your organization with EasyShiksha
Request Now
ALSO READ:ap-high-court-recruitment
Get Course:What-is-PSI-DSS-Certification-Course