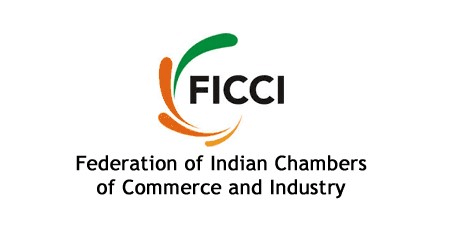 The new National Education Policy (NEP) 2020 makes way for revolutionary academic reforms, but it falls short of fully harnessing the power of private schools where nearly 50 percent of the country's children study.
New Delhi, 26th October 2021: FICCI Arise launched a white paper raising the need to hold discussions around the means to achieve quality education for all through structural reforms to meet future learning needs. As against any major country across the world where the percentage of students attending unaided independent schools barely reaches the double-digit, nearly 50 percent of Indian children study in private schools. Their rise is important, and often, an unheard story about our education system. Typically perceived as 'elite', the growth in the private sector has actually been powered by a wave of low-and middle-income families seeking a better education for their children.

Important Announcement – EasyShiksha has now started Online Internship Program "Ab India Sikhega Ghar Se"


Nothing illustrates this better than the fact that of these private school enrolments, 70% of the students study in private schools that charge less than INR 1000 per month, as against Government schools spend of about INR 30,000 per child per annum. While the number and spread of independent schools have grown multifold, regulations that were originally framed to govern government schools continue to regulate independent schools too. This acts as a hindrance for quality players to enter the sector. The report has been authored by Vardan Kabra, Co-founder and Head, Fountainhead School and Anupam Gupta, CA, and an expert in thematic research. The research brought forward ideological arguments centering on the lack of universal access to quality education to all students and the government won't be able to shore up investments to the required levels and would need significant private participation. Opening the dialogue over the issue of liberalization of private sector schools in India, Manit Jain, Chairman, FICCI ARISE said, "The time is right to introduce concrete structural reforms including decontrolling the functions of the private school system in the country. The private education sector, which can educate far more on a lesser budget than the public education sector, is being stifled by unnecessary layers of regulations. It is a reasonable demand to urge the Government to incentivize private players for it alone cannot achieve the target to reach SDG4 by 2030."


As er UNDP estimates, the total financial requirement for India to reach SDG 4 by 2030 averages $173billion per year, far exceeding the current government budget of $76.4 billion a year for education. In the present era, even the poorest parents are moving their kids away from public schools to private schools in the hope of a better education. Hence, private schools, seen as a medium for better education, need to be provided all the required flexibility and resources to make this goal a reality. During the discussion, Prabhat Jain, Former Chairman, FICCI Arise, Director – Pathways World School, said, "If we step back a little and analyze the scenario and growth of the Indian education landscape, we come to realize that it took us over three decades to reform our education policy. Where the world is untangling the challenges concerning Artificial Intelligence (AI), machine learning, innovative thinking, we are still struggling with basic issues like literacy and access to education. Preparing today's students for Industry 4.0 requires a near transformation of existing schools in the government and independent sectors alike. Significant investments are needed for setting up thousands of new-age innovative schools that shall become models of change. Lack of investment will leave future generations, especially the poorest, at a severe disadvantage, amplifying inequalities that already exist. In order to step up our pace, I think this document will help, guide, and lead us in preparing our children for the competitive world ahead."
Top Software Engineering Courses

Highlighting the poor quality of education and significant fall in enrolment rate of the government schools, Gurcharan Das, Author, and Commentator, said, "I strongly condemn the prevalence of license raj in the school education system. It is so disheartening to see that a single school requires about 30-40 certificates from various government departments, which in most scenarios are issued only after a series of bribes collectively amounting to lacs of rupees. It deters idealistic and passionate educators from revolutionizing and actively contributing to the education system."

Underlining the findings of the recent NCERT report (2011-15), which compared learning outcomes of public and private schools, Geeta Kingdon, Chair of Education and International Development, Professor — UCL Institute of Education, University College London, said, "Over the years, the performance of public schools in terms of learning achievement has plummeted to the record level despite the phenomenal increase in government expenditure on education, including teachers' salary. The hike is unjustifiable by all the standards. Besides, we have found instances of fake enrollment projected by public schools to cover their lowering enrollment ratio. We need to bring in private players and create a level playing field for them to increase the performance of and vigilance over public sector
schools."Leena Chandran Wadia, Senior Fellow, ORF, referred to the white paper and categorically highlighted
four key pointers where public schools lag behind. She said, "Government schools don't have pre-schools
as they start at grade 1. They also lack age-appropriate schooling, computer-based schooling, and accountability. In rural areas, the cause of poor education boils down to teacher transfer which mars the student-teacher relation".
Empower your team. Lead the industry
Get a subscription to a library of online courses and digital learning tools for your organization with EasyShiksha
Request Now

The FICCI ARISE report pushes for urgent and bold reforms, including unleashing the private sector's
potential in improving the country's learning outcomes. The reforms suggested by the report include
restructuring regulatory bodies which overlook the education sector, rationalizing the right to
education, standardizing testing till grade 8, funding individual students, especially those from EWS as
being practiced in the State of Andhra Pradesh, and allowing schools to run on profit along with handing
them complete autonomy regarding formalizing norms. Lack of autonomy, access to proper funding, and
strict operational regulations are crushing private schools' ability to impart new-age educational skills to
millions of learners, impacting their professional and personal lives.

Link to the launch and discussions:

Link to the report: Liberalization-of-Indias-private-schools

About FICCI ARISE
Established 90 years ago, the Federation of Indian Chambers of Commerce and Industry (FICCI) is the largest
and oldest apex business organization in India. A non-government, not-for-profit organization, FICCI is
the voice of India's business and industry. From influencing policy to encouraging debate, engaging with
policymakers and civil society, FICCI articulates the views and concerns of industry. FICCI Alliance for Re-Imagining School Education (ARISE) is a collegium of stakeholders who represent different facets of School Education. Members include several high-quality and reputed independent schools from across the country, eminent educators, foundations, civil society representatives, think tanks, and technical experts. The fundamental vision of FICCI ARISE is to become a catalyst in government and private efforts for raising the quality of learning outcomes across schools and to ensure that no child is left behind.
For more related content visit Easyshiksha and Hawkscode
ALSO READ: we-can-do-it-speakers-and-participants-in-2nd-odias-in-ml-global
Get Course: Digital-Marketing-Fundamentals-SEO