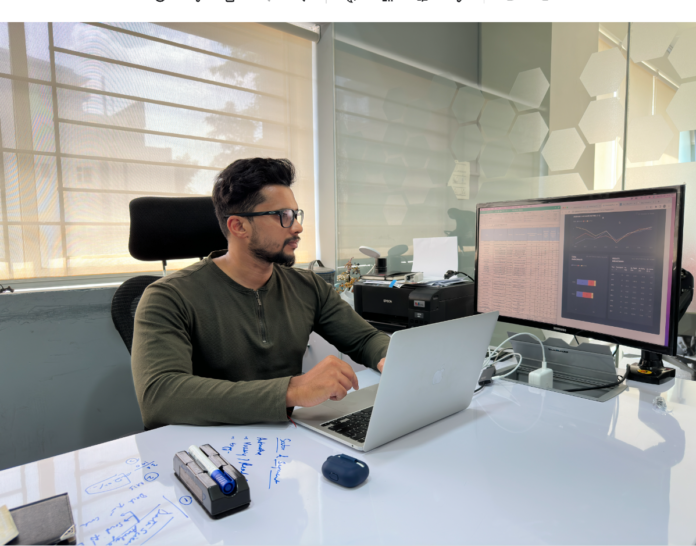 – FunctionUp brings Data Science Revolution by offering ChatGPT 4 focussed curriculum, Real-life project experience and US-Based Remote Jobs
FunctionUp, a leading upskilling edtech platform, announces the launch of Data Science program, which is specifically designed to prepare students for US-based remote jobs. The program stands out because of its unique combination of live classes with industry experts, personalized doubt-clearing sessions, and high-level projects. With these features, the program equips candidates with the necessary skills to excel in the industry and become future-ready. The courses are designed to equip candidates with right skills to navigate tech-layoffs situations.
ALSO READ: TimesPro, NITIE sign MoU to launch programme in Digital Supply Chain Management
The program is centered around project-based learning, portfolio building, and personalized support, providing students with a real-world experience that can help them stand out in a crowded job market. Students will have the opportunity to work on more than ten industry-grade major projects and 40+ minor projects, including projects on generative AI modules such as ChatGPT 4, Financial Fraud Detection, and Autonomous Driving Cars. The program also offers training in industry-standard tools, frameworks, and libraries used by thousands of companies worldwide.
Akash Giri, 2019 Engineering graduate with 3+ years of experience in the industry spoke highly of the program, saying, "Enrolling in FunctionUp's Data Science Program has been one of the best decisions I've made for my career. In just a month, I've gained an immense amount of knowledge and have already accomplished so much. Unlike other Data Science courses, FunctionUp's program stands out as it provides an opportunity to work as a professional on real-life projects, giving us invaluable hands-on experience with industry problems. This practical approach has allowed me to apply my newly acquired skills to real-world scenarios, which has been incredibly fulfilling. I highly recommend this program to anyone looking to enhance their Data Science knowledge and skills in a practical setting."
The program offers several advantages over other data science programs offered by other colleges, including practical, hands-on learning, live classes with industry experts and personalized 1:1 doubt clearing sessions, aiming to train over 3,000 professionals in the next ten months. The program's dedicated placement support team is a significant advantage, helping students create their resumes and LinkedIn profiles, increasing their chances of securing a remote job in the US within just 6 months of completing the program. Additionally, the program added the latest ChatGPT 4 module to its curriculum which will give them hands-on experience using generative AI techniques.

The demand for Data Science jobs is set to rise by a significant 30 percent, according to an IBM report. By the end of 2023, there could be an estimated 2,720,000 job listings for Data Science alone. This surge in demand is likely to impact traditional job roles, making it essential for professionals to upskill and stay up-to-date with the latest advancements in the field. FunctionUp is well aware of this growing need and has developed a program that leverages its extensive network of over 250+ companies, including MuSigma, Ernst & Young, Navi Finance, Albenaro, InCred, Klub, CX100 and many more. These companies have previously hired Data Analytics and Science professionals trained by FunctionUp, making it an ideal platform for those seeking to advance their careers in this rapidly growing field.
About FunctionUp
FunctionUp is India's leading backend development bootcamp, which trains candidates in software development courses, especially backend engineering. The company was established in 2021 by Bharat Gupta and Pritesh Kumar and is headquartered in Bangalore.
FunctionUp provides a placement bootcamp, offering online live classes, educational content, and training sessions for learners to secure high-paying jobs as software developers. The business model of the platform is Pay after Placement, where candidates pay for tuition fees after getting their first salaries. FunctionUp has a limited number of seats for learners with stringent selection criteria. With more than 1,000 active learners, FunctionUp intends to be the largest and most aspirational coding platform in the country.
This year Educate yourself and develop your career with EasyShiksha