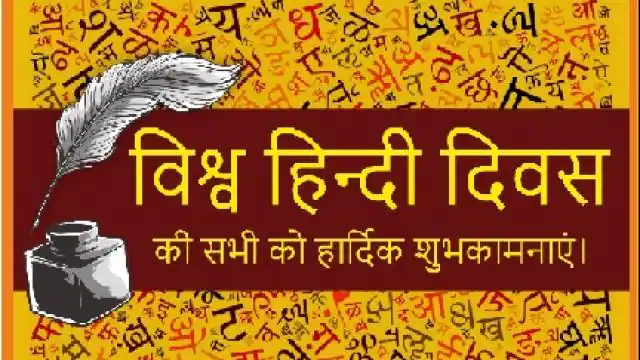 India is a vast country . Despite the diversity in religion, language and culture, Indians have been living in harmony with each other since ancient times. Many languages ​​are spoken in India, but in the present Indian Constitution, 19 regional languages ​​have been recognized as Indian languages. Among these languages, Hindi is the most spoken Indian language in India. After the independence of India, in 1949, on the day of 14 September, Hindi written in Devanagari script has been approved as the official language of India in the Constitution of India.On this occasion, every year 14 September is celebrated as Hindi Diwas.

Important Announcement – EasyShiksha has now started Online Internship Program "Ab India Sikhega Ghar Se"

Hindi is the most spoken language in the whole of India. It can be understood by 80 percent of the people of the country or can express their views. Hindi language is simple. It is also called the sister of Sanskrit. More and more words of many regional languages ​​are also used in the Hindi language. Words of many languages ​​are found in Urdu, Assamese, Bala, Punjabi, Gujarati, Oriya, Rajasthani etc., due to which Hindi appears as a simple and intelligible language for all Indians.Each nation has its own national language. Through the national language, the civic duties like unity, harmony, brotherhood of the nation are developed. Keeping all these things in mind, the Constituent Assembly of India has given constitutional dignity to Hindi language as the official language of the country.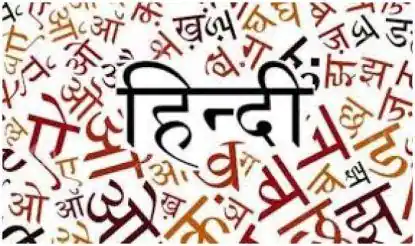 Hindi Diwas every year reminds us of our true identity and unites all the people of the country. Wherever we go, our language, culture and values ​​should stay with us and this serves as a reminder. Hindi Diwas inspires us for the spirit of patriotism. In today's time people prefer to learn English more than Hindi because English is spoken all over the world. English is also one of the official languages ​​of India.The importance of Hindi Diwas is so much that it always reminds us that Hindi is our official language and it holds a lot of importance.
Hindi Diwas is celebrated in schools, colleges, and offices as well as at the national level. On this day, the President of the country gives awards to those people who have achieved excellence in any field of Hindi language. Hindi debate, poetry, story telling competitions are also organized by the Management Committee in schools and colleges.Cultural programs are organized and teachers also give speeches to explain the importance of Hindi Diwas. Many schools and inter-schools also organize Hindi debate, Hindi essay, Kani writing and poetry competitions. This day is to give respect to the Hindi language which is getting lost in the new generation.Hindi Divas is also celebrated in many offices and government institutions. In today's time people wear Indian ethnic wear to rejoice Indian culture. On Hindi Diwas, women wear suits and saris while men wear kurta pajamas.
Unfortunately, even though Hindi is the fourth widely spoken language, it is not given much importance by the people in its native country. From schools to colleges, offices, English is preferred everywhere and Hindi is given precedence over English. In today's time, it has become a common thing by parents, teachers and everyone to emphasize the importance of learning English language both in written and orally as it helps a lot in getting employment.It is very sad to see that jobs and courses also require people to be smart as the hiring executives also select them on the basis of their respective knowledge of English. Many people miss work opportunities simply because they do not speak English fluently even though they are fully aware of the job.
Top Software Engineering Courses
English is a spoken language around the world but its importance cannot be ignored. We should never forget that we are an Indian and we should respect our national language. The adoption of Hindi language as an official language proves that all those in power recognize the importance of Hindi and wish that people also give importance to Hindi language.
ALSO READ: tdu-internship-bvoc-based-programme
Get Course: Fundamentals-of-International-Business-Management