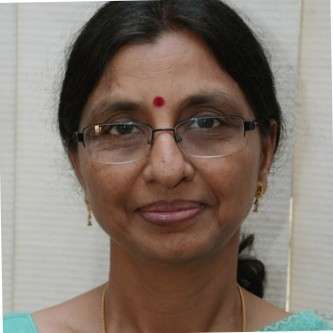 Former IITian Dr Renu Jain takes charge as Dean of the Institute of Engineering and Technology, JKLU
Founded in 2011, JKLU has established itself as a new-age University that follows the student-centric and skill-oriented approach
New Delhi, June 2023: JK Lakshmipat University (JKLU), a pioneer of new-age learning and innovative education, is pleased to announce the appointment of esteemed academician Dr Renu Jain as Dean of the Institute of Engineering and Technology. Owing to her remarkable innings of over 3 decades in the field of technology education, Dr Renu Jain's appointment will pave a new wave of innovative learning among the students.
ALSO READ: JAIN (Deemed-to-be-University) ranks 68th in the NIRF University Rankings
An IIT alumnus, Dr Renu Jain has served a multitude of reputed organizations spanned over 31 years including IIT Delhi, IIT Kanpur, B.I.T.S. Pilani, CSJM University of Kanpur, and NSUT in Delhi among others. Besides teaching, she has successfully delivered multiple leadership roles as well. She held positions of Director and Founding Director at the Institute of Engineering and Technology, Kanpur University and Krishna Girls Engineering College, Kanpur, respectively. She also delivered her duties as the Dean at Kanpur University for many years.
"It's an honour to be part of this prestigious University, where learning and innovation are at the forefront to prepare future generations industry-ready. I am looking forward to contributing to the growth of students at JK Lakshmipat University and aiding them with relevant industry exposure. With my experience and multidimensional approach to learning at JKLU, I am confident that this association will yield productive results and will take the institution to greater heights", averred Dr Renu Jain, Dean, Institute of Engineering and Technology, JKLU.

Graduating in BSc Maths (Honours) from Meerut University, Dr Jain acquired her masters degree in Mathematics from IIT Delhi and did her PhD in Computer Science from B.I.T.S. Pilani. In addition to this, she is certified in computer-based information systems software technology from McGill University, Canada.
"We are elated to have such a learned and experienced academician having an extensive track record in the field of education on board with us. Her expertise will certainly bring a comprehensive approach towards learning and a better understanding of skill-based opportunities. As JKLU considers experiential learning for students a key to establishing themselves in the industry-oriented competition, we are positive that Dr Renu Jain will foster our vision to achieve desired goals", said Prof Dheeraj Sanghi, Vice Chancellor, JKLU.
This year educate yourself and develop your career with EasyShiksha