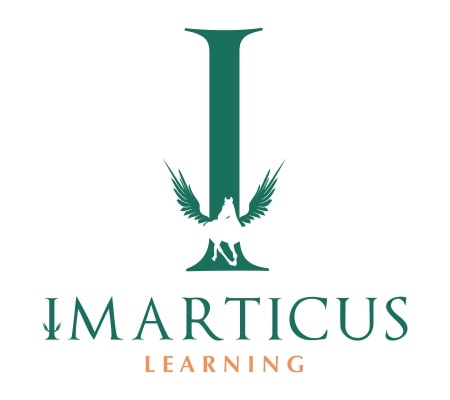 The program has not only helped learners upskill in their existing field but also switch careers and thrive in the world of data analytics
IT, Finance, Healthcare and Consulting were the top 4 sectors that recorded maximum hiring
Imarticus Learning boasts of a placement record of 87% and has partnerships with 400 international and 60 domestic firms
September, 2022: With Data Science emerging as a key career path, Imarticus Learning, India's front-running professional education firm, has proved itself to be indispensable in training professionals in this space. After securing the successful placement of students enrolled in its data science course, in high paying jobs, Imarticus Learning is all set to launch two new Postgraduate Programs in Data Science and Artificial Intelligence. The curriculum includes the most recent machine learning algorithms, cloud deployment, and practice projects. The company has also incorporated hybrid learning into its existing pedagogy, thereby ensuring enhanced learning experiences and improved placement outcomes.
The new pedagogy includes training in python, data analytics, SQL, machine learning, and tableau, along with a strong focus on career-building skills like resume building, mock interviews, and training sessions with leading industry professionals. This course is open for students with a graduation or post-graduation degree, with a minimum of 50 per cent marks, and working professionals with up to 3 years of experience.
The newly introduced programs deliver a unique learning experience through project-based specialisation tracks focused on key job roles in the Data Science and AI fields. With these, Imarticus aims to enable learners to secure jobs with handsome remunerations and apply their skill sets to solve real-world problems.
Mr Nikhil Barshikar, Founder and MD of Imarticus Learning, said, "The global demand for skilled Data Scientists, Analysts, and AI/ML Engineers is skyrocketing. Organisations are constantly looking for professionals who can solve business problems with innovative solutions. Our new PG programs in Data Science and Analytics and AI & ML will provide a holistic learning experience that will enable learners to apply the concepts when confronted with real world business challenges."
ALSO READ : Blood Stem Cell Donors from Bengaluru honored by DKMS BMST Foundation India
He further added "One of the critical gaps organisations face is that candidates aren't able to articulate business problems and make critical business decisions leveraging data. Through these programs, we are not just shaping professionals into Python, Machine Learning, and AI experts but also equipping them with the skills required to handle real business problems and make data-driven decisions."
Through these programs, Imarticus Learning trains students in all aspects of employment like interview practice, profile enhancement, and all this while providing a solid theoretical base and practical exposure. It also gives them the opportunity to participate in national-level Data Science hackathons and competitions. Upon successful completion, the students get a postgraduate data science and analytics certificate. Students can enrol themselves after passing an entrance test. Imarticus Learning has a placement record of 87% with students getting placed in top companies like JP Morgan, Standard Chartered, Accenture, Wipro, Capgemini, Tesco, Walmart, Tiger Analytics, etc. It has 400 international and 60 domestic learning partners, making it one of the top names in the field of education.
About Imarticus Learning
Founded in 2012, Imarticus Learning is famed for its industry-first approach to bridging the gap between employment and academia. Working in alliance with world-renowned organisations and industry experts, the institute offers its learners professional certifications and job placement opportunities that sculpt the workforce of the future. Its mission is to upgrade the quality of human skill capital to meet current and emerging employment demands.
Imarticus Learning is highly reputed for its unique teaching methodology, which includes immersive live lectures (both classroom and online), peer-to-peer discussions, industry-oriented seminars, and guest lectures, rigorous training exercises and projects, soft skill improvement sessions and mentorship by industry experts, and much more.
With its vast course catalogue that encompasses thorough training in cutting-edge subjects such as Data Science, Software Engineering, Machine Learning, Artificial Intelligence, Business Analytics, Corporate Finance, Investment Banking, Capital Markets, Web Development, and many others, Imarticus Learning aims to mould highly skilled employees for various industries, functions and job roles.
Visit EasyShiksha for skill development courses.