The global impact of Covid-19 is immense as educational institutes all over the world are closed.
Covid-19 has impacted education all over the world in a loop.
Schools are shut, and students are stranded at home, with extremely limited contact with friends and virtually no physical activity. Majority of recognized boards have postponed or cancelled examinations.
Clearly, there is panic all around and educators and students alike are confused as to next steps and continuity with respect to educational objectives.

Important Announcement – EasyShiksha has now started Online Internship Program "Ab India Sikhega Ghar Se"

Following are the education problems that students and educators currently face:
Students are left confused
These are those students who are caught in the limbo on account of education outcomes being withheld due to the Covid-19 pandemic. Some of them do not have a result because exams either did not happen or were left in the middle.
Many Impact of Covid-19 of them face uncertainty as to their future because their next steps further education or careers are dependent upon them clearing their school or college leaving exams.
We believe that these students, while may face a degree of uncertainty with respect to future, are not facing a very difficult problem.
Hence, they should patiently wait while staying in touch with their prospective universities.
Any clarity as to the decision-making process and entry factors would come as soon as the Covid-19 pandemic impact recedes and life returns to normalcy.
Learn Online Courses with EasyShiksha & Get Certified
Be on the lookout for new information and make sure that you are able to position yourself very quickly in line with that so that you don't lose out when things start to move.
Students one year away from school or college-leaving exams
These students are in a bigger quandary because of the Impact of Covid-19 pandemic because not only their education process is disrupted, but they also face a big challenge of proving themselves for their next journey.
In the absence of hard academic indicators such as grades and marks, many of these students find themselves in a situation where they are unable to differentiate themselves and lack a cohesive framework to get themselves ready for the jobs and education tasks they face next.
Many schools, especially those which are outside India, and jobs anyways focus on a holistic profile. Students should therefore focus on those pieces which are aligned to their interests and strengths and through demonstrable projects showcase their skills in those areas.
A great platform to look for those projects is the idea and project library can be found through your teachers and mentors.
Education disruption
All other students who are away from such outcome-dependent situations such as above also face severe education disruption.
In response to Impact of Covid-19 scare, many schools have moved online and parents seem to have assumed the role of teachers and are fast becoming savvy with resources created for home-schoolers to cause minimal disruption to their children's education.
Again, while there are a ton of fantastic resources which are available, there are not too many resources which mimic the school that is, provide for multidisciplinary learning, encourage connections across different domains and inspire ideas which help a child develop 21st century skills and prepare themselves for the jobs of the future.
No doubt, that Impact of Covid-19 pandemic has unleashed the biggest calamity that humanity has faced so far. We all are going through perhaps the most trying circumstances of our lives.
Education disruption impacts our readiness for the future and also has huge economic and lifestyle costs.
Make sure that you take all measures to minimize this disruption so that when life returns to normal, you are even more prepared to take advantage of the opportunities that life and the world-at-large presents to you.
Top Software Engineering Courses
Here are some experts and their views about all this:
Kunal Vasudeva, Chief Operating Officer, Indian School of Hospitality, Gurugram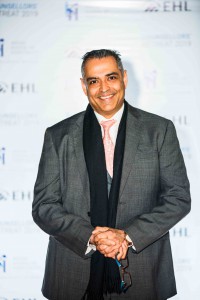 Over the last month, colleges across India have already settled comfortably into the medium of online learning. While everybody is still learning as they go along, higher education will remain uninterrupted and unphased by the second phase of the lock-down. While I'm sure students are missing their friends, they're not missing out on any knowledge. Institutes have come up with a lot of interactive ways of learning to add something new to their curriculum and are constantly informing students about the latest trends, current employment scenario, how to look for options during lock-down and a lot more. Indian School of Hospitality has introduced interactive and informative web sessions for students to increase their engagement and participation during these times. In addition, ISH is making a special effort in engaging the students post-class hours through the online evening capers to keep up spirits and a community feeling
Mr. Rustom Kerawalla, Chairman, Ampersand Group and Founder Chairman, VIBGYOR Group of Schools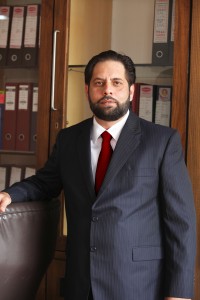 "The seven-step guideline by our Honourable Prime Minister Shri Narendra Modi to keep the nation safe and secure is highly welcome. The government should also take cognizance of the millions of teaching and non-teaching staff who are tirelessly striving for the cause of uninterrupted education through various e-learning solutions. There are many who haven't received salaries or have been deferred due to the paucity of funds, which poses a huge threat to their survival and livelihood. I urge the PMO, Ministry of Human Resources, Ministry of Finance and the Reserve Bank of India to take urgent notice of the situation and make zero-interest loans available to parents and educational institutions to help them pay fees and navigate through urgent andimmediate expenses of their institutions."
Nidhi Bansal, Pro-Vice Chairperson, Pacific World School, Greater Noida
The extension of lockdown by our PM has been a measure taken in lieu of the safety of the entire nation. We are glad that our children and staff are safe in their homes. Although, the need of the hour has become relief measures for the entire education sector. With schools switching to online classes and modules, the entire learning system has undergone a drastic change. Teachers and students are adapting to the altered system for letting students have a smooth academic future. We really expect CBSE to issue some guidelines for school management as well as students in order to lend support and guidance for the way forward.
Pallavi Upadhyaya, Principal, DPS Rajnagar Extension Ghaziabad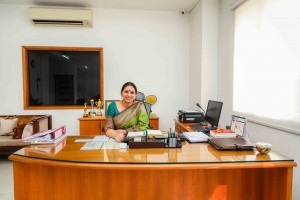 In the wake of COVID-19 and to ensure the safety of all citizens, our honourable PM had to extend the nationwide lockdown. While we are hoping to recover from this illness soon; the impact it is having on education institutions is severe. The 21 day period itself in its beginning days was utilized in developing coping mechanisms for the smooth functioning of the academics, which took a toll on the institution's finance and budgets. This extension will be hampering the situation further. We want the Ministry for Human Resource Development to make some prompt policy decisions related to the changing ecosystem of learning which can prove useful for institutions as well as the parents.
Sangeeta Hajela, Principal, DPS Indirapuram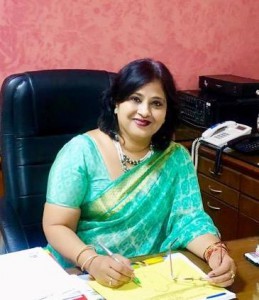 The extended lockdown has increased the pressure of completing the syllabus and ensuring a balanced curriculum for the students. The April-June time period is the class promotion period in most schools. Students move to upper grades, these are times when they need teachers' assistance the most to form a good base. Amid COVID-19 they are in a perplexed state, and we are hoping Central Board of Secondary Education to chart out some guidelines for parents and students so that the student's academic growth is not hampered.
Beena Singh , Principal, Dolphins High School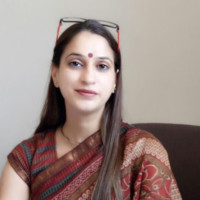 Covid-19; Nature's effort to connect the mankind. Irrespective of distancing the world is uniting. Together we stand.
Today in education sector the saying " necessity is the mother of invention " has come alive . When the world has gone offline, our sector has come online. Education is no longer confined to four walls and textbooks .We are exploring new avenues ,our learning and fun continues. Teachers connect virtually but the impact they have is real.
Empower your team. Lead the industry
Get a subscription to a library of online courses and digital learning tools for your organization with EasyShiksha
Request Now
Amongst all the conflict , Let's realise each one of us is a covid-19 warrior. We all are capable of saving lives through our awareness. Teachers are the superhero's who are ensuring mental and emotional well-being of children.
For more information related to technology, visit: HawksCode and EasyShiksha
ALSO READ: irobot-used-data-science
Get Course: Cyber-Security