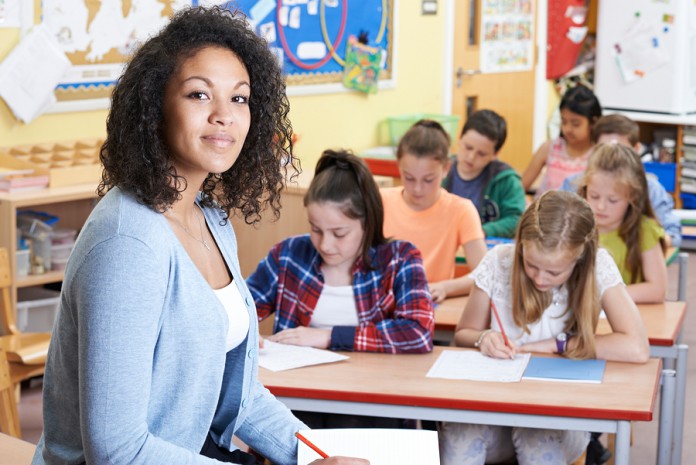 Education is a constantly-evolving field, and in order to ensure its continued growth, it is imperative that teachers also evolve alongside it. knowledge Upgradation With each passing day, new discoveries are made; new information about the world is provided to us, and it is the role of the teachers to introduce their students to all of these new facets. Thus, the teaching community must make sure that it keeps abreast of all new developments, and pursues the path towards continuous learning and growth.

Important Announcement – EasyShiksha has now started Online Internship Program "Ab India Sikhega Ghar Se"

No longer can teachers depend on age-old methods and tactics to educate new minds. Developing and implementing modified approaches to the teaching-and-learning process has become an urgent necessity in today's world. Technological advancements in the last few decades have changed a lot of things in the domain – the way the world works being primary among them, and as the people responsible for shaping new generations to come, it is important that teachers walk the path of betterment with the help of these advancements.
It has become a prerequisite in today's time for educators to constantly refresh their knowledge. With the previously mentioned advancements in technology, the world has, in essence, become a bigger place, and it is the role of teachers to introduce it to them. Thus, the education, as well as the training of teachers, is becoming more and more important. When these instructors walk the path towards continuous education, it yields the following advantages:
It improves the quality of education and learning being offered in institutes.

It supports and promotes knowledge sharing in the classroom.

It helps students achieve greater results.

It gives teachers more confidence, which, in turn, helps them perform better.

It adds value to the teaching-and-learning process by making it more effective and efficient.
The advent of technology has opened several doors to knowledge which were previously difficult to breach. With the younger generation becoming more and more adept at using this technology, teachers are today, in danger of being overtaken by their students. Granted, it is always a cause for celebration when students do better, but a repeated occurrence of the same also leads to a marked decrease in the respect they hold for their educators. To avoid such pitfalls, teachers need to become familiar with using technology in the classroom.
Top Software Engineering Courses
According to Ajit Thosar, teacher and member of ELTAI (English Language Teachers Association of India) and IATFEL (International Association of Teachers of English as a Foreign Language), improvement of educators can be broadly classified into three categories; Personal (self-centred), Professional (student-centred), and Social.
Teachers can improve their professional expertise by expanding their repertoire, which can be achieved by attending conferences, workshops, webinars, seminars, and symposiums focussed on enlightening them about the latest developments in the field of education. Writing articles or books, publishing research papers, and material production, can also be of immense help in this regard.
Professional improvement comes with educators aiding students to being more attached to their curriculum. This form of betterment comes with teachers adapting to new changes, as well as reaching out to understand the mind sets and thought processes of their learners. According to Mike Fisher, member of ASCD (Association for Supervision and Curriculum Development) and the Curriculum 21 Faculty, students should be encouraged to provide their opinions and additions for the curriculum being formed. This will help them take greater initiative in the pedagogy as well as develop their interest in it.
As stated in the Kothari Commission, a teacher is entrusted with job of 'shaping the future of the country'. Thus, social improvement comes from the educators understanding the role that they play in cultivating the minds of the new generation, and basing their development around improving the future.
Thus, it is important for an educational institute to keep track records of their teachers' personal growth, besides their routine teaching duties, as this can be used as a barometer to assess their development. Betterment of the educators takes constant time and effort, and it is, in part, the job of the institutes to ensure it. But this is a highly time-consuming process, and often, teachers find it difficult to pursue it, due to restraints put upon them in the form of inadequate salaries. For this reason, institutes have to compensate them accordingly, which has today, begun taking place gradually, owing to the revised fee structures that have been put into place.
By – Dr. Amrita Vohra, Principal, GIIS Chinchwad
Empower your team. Lead the industry
Get a subscription to a library of online courses and digital learning tools for your organization with EasyShiksha
Request Now
ALSO READ: Australian-labour-party-commits-almost-6-million
Get Course: Web-Development-with-Angular-JS