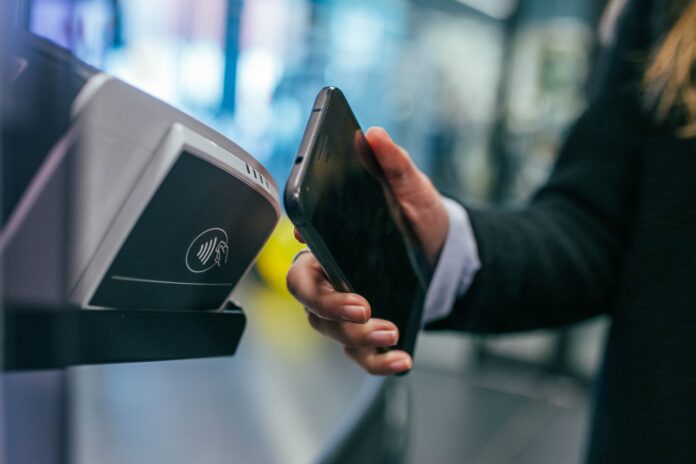 India registered INR 6 lakh crore worth of digital FinTech transactions and 355 crore number of individual transactions from January to August 2021
The second edition of Global Fintech Fest, organised by FCC and PCI of IAMAI, NPCI
New Delhi/Mumbai, September 28, 2021:  Smt. Nirmala Sitharaman, Honorable Minister of Finance and Corporate Affairs, Government of India, today said that India has the highest Fintech adoption rate of 87% as opposed to the global average rate of 64%, which establishes the fact that India is a prime destination for digital payments and activities. 

Important Announcement – EasyShiksha has now started Online Internship Program "Ab India Sikhega Ghar Se"

Speaking at The Global FinTech Fest, organised by Fintech Convergence Council (FCC) and Payments Council of India (PCI), the two Councils of Internet and Mobile Association of India (IAMAI), along with National Payments Corporation of India (NPCI), the Finance Minister emphasised that the digital payments have seen a tremendous growth from INR 2 lakh crore worth of digital transactions in 2019 to INR 4 lakh crore in 2020. The last eight months from January to August 2021 saw further momentum, clocking INR 6 lakh crore worth of digital transactions with number of individual transactions at 355 crore, showing energetic participation from users, industry and the Government in the digital ecosystem. The Finance Minister underscored that the Honorable Prime Minister Shri Narendra Modi is committed to push digital payments.
Fintech startups are altering and remodeling itself to futuristic technologies for making India the Fintech destination. India has a combination of FinTechs innovating at a rapid pace with user's eager to adopt digital platforms. 
Finance Minister also unveiled the UN Principles for Responsible Digital Payments at the Global Fintech Festival today and stated that "The UN Principles for Responsible Digital Payments is coming in at the right time, especially when countries are racing against each other to reach their maximum population with technology". 

"Under the leadership of Honorable Prime Minister Shri Narendra Modi, India has democratised financial services and accelerated the deployment of digital public good infrastructure that promotes financial inclusion and progress towards sustainable development goals," said Smt. Nirmala Sitharaman. She added, "The UN principles on digital payments have come at the right time and will serve as an important resource to all stakeholders in delivering digital payments based on the principles of trust, consent, privacy, transparency and choice for the end user."
Empower your team. Lead the industry
Get a subscription to a library of online courses and digital learning tools for your organization with EasyShiksha
Request Now
Unified Payments Interface (UPI) is covered in the UN Principles as an example of how an open, inclusive, and an interoperable digital public good infrastructure can lead to greater economic participation by the society and especially women, in the most vulnerable times of crisis, by providing secure and contactless payments. The report revolves around consumer protection good practices that put users at the center of payment digitization, especially women and people living in rural areas who are more likely to find themselves outside the formal financial sector.  The principles mentioned in the report are: safeguarding of data; recourse; transparency on pricing, interoperability within a digital payments ecosystem that treats everyone fairly; prioritizing women; ensuring products are designed for user needs; providing choice; and ensuring accountability to deliver on these vital tenets of responsibility. 
The Finance Minister concluded the session by stating, "We are happy to support, strengthen and further the FinTech adoption in the country and the Government of India will be happy to associate with the Global FinTech Fest in the future."
Mr. G Padmanabhan, Former Executive Director, Reserve Bank of India, Former Non-Executive Chairman, Bank of India, welcomed the Finance minister in his opening remarks and shared the financial achievements of India in last 5-6 years.
The Fest is presented by the Ministry of Electronics and Information Technology, Government of India, Reserve Bank of India and supported by NITI Aayog, Central Bank of Kenya, Startup India and Invest India. The World Bank, United Nations Capital Development Fund (UNCDF), RBI Innovation Hub are the institutional partners of the summit. About 75 partners have collaborated for the summit, including Razorpay, Amazon Pay, WhatsApp, Google Pay, Open Digital Payments and Cashfree Payments. 
Top Finance Courses
More Courses With Certification
About Internet and Mobile Association of India (IAMAI)
Internet and Mobile Association of India [IAMAI] is a young and vibrant association with ambitions of representing the entire gamut of digital businesses in India. It was established in 2004 by the leading online publishers, and in the last 16 years has come to effectively address the challenges facing the digital and online industry including mobile content and services, online publishing, mobile advertising, online advertising, ecommerce and mobile & digital payments among others. Sixteen years after its establishment, the association is still the only professional industry body representing the online industry in India. The association is registered under the Societies Act and is a recognized charity in Maharashtra. With a membership of nearly 300 Indian and overseas companies, and with offices in Delhi, Mumbai, and Bangalore, the association is well placed to work towards charting a growth path for the digital industry in India.
Top Software Engineering Courses
More Courses With Certification
About Payments Council of India (PCI)
Payments Council of India was formed under the aegis of IAMAI in the year 2013 catering to the needs of the digital payment industry. The Council was formed inter-alia for the purposes of representing the various regulated non-banking payment industry players, to address and help resolve various industry level issues and barriers which require discussion and action. The council works with all its members to promote payments industry growth and to support our national goal of 'Cash to Less Cash Society' and 'Growth of Financial Inclusion' which is also the Vision Shared by the RBI and Government of India. PCI works closely with the regulators i.e. Reserve Bank of India (RBI), Finance Ministry and any similar government, departments, bodies or Institution to make 'India a less cash society'.
Top Project Management Courses
More Courses With Certification
About Fintech Convergence Council (FCC)
About Fintech Convergence Council (FCC) FCC is formed under Internet and Mobile Association of India (IAMAI) and represents the FinTech industry and traditional companies in the BFSI space. The purpose of the council is to encourage collaboration, seek complementarities and build synergy between leading BFSI companies and the emerging FinTech start-ups. The council has worked towards interpreting the regulatory and legal framework, aggregating the concerns and feedback of the various players within the larger FinTech community, communicating it to regulators and lawmakers, and organizing events and gatherings for the industry participants to meet, share ideas and work together in the interest of creating a safer, more open and more collaborative operating environment through a transparent forum.

About National Payments Corporation of India (NPCI)
National Payments Corporation of India (NPCI) was incorporated in 2008 as an umbrella organization for operating retail payments and settlement systems in India. NPCI has created a robust payment and settlement infrastructure in the country. It has changed the way payments are made in India through a bouquet of retail payment products such as RuPay card, Immediate Payment Service (IMPS), Unified Payments Interface (UPI), Bharat Interface for Money (BHIM), BHIM Aadhaar, National Electronic Toll Collection (NETC Fastag) and Bharat BillPay. NPCI also launched UPI 2.0 to offer more secure and comprehensive services to consumers and merchants. NPCI is focused on bringing innovations in the retail payment systems through use of technology and is relentlessly working to transform India into a digital economy. It is facilitating secure payments solutions with nationwide accessibility at minimal cost in furtherance of India's aspiration to be a fully digital society.
For more related Information visit Easyshiksha and Hawkscode
Enroll Now Artificial Intelligence Online Course