Ahmedabad, 19th May 2023: Swarrnim Startup & Innovation University recently celebrated National Technology Day by exhibiting innovations developed by students. With the participation of 120 students of Swarrnim Institute of Technology, this event showcased cutting-edge research work in various emerging areas, including electric mobility, renewable energy, artificial intelligence, cloud technology and modern construction techniques.
ALSO READ: IIM Kashipur Hosts Management Education And Research Colloquium (MERC) – A National-Level Collaborative Platform For Researchers
A wide range of projects were exhibited that captivated the audience and highlighted the capabilities of future technologists and innovators. The students' projects in the field of electric mobility highlighted progress in battery technology, charging infrastructure, and energy efficiency, thereby paving the way for a sustainable future of transportation. Furthermore, the students also successfully secured sponsorship from the management to additional vehicles that could be used in the campus. Moreover, research in renewable energy demonstrated significant breakthroughs in solar, wind, and hydroelectric power generation, presenting promising solutions to address the global energy crisis.
The exhibition also saw artificial intelligence and cloud technology projects being presented on innovative healthcare, finance, and autonomous systems applications. The students' work on modern construction techniques exhibited the integration of robotics, 3D printing, and sustainable materials, revolutionizing the construction industry. Few of the projects displayed also secured promotion to Swarrnim Incubation Centre for startup as well as patent.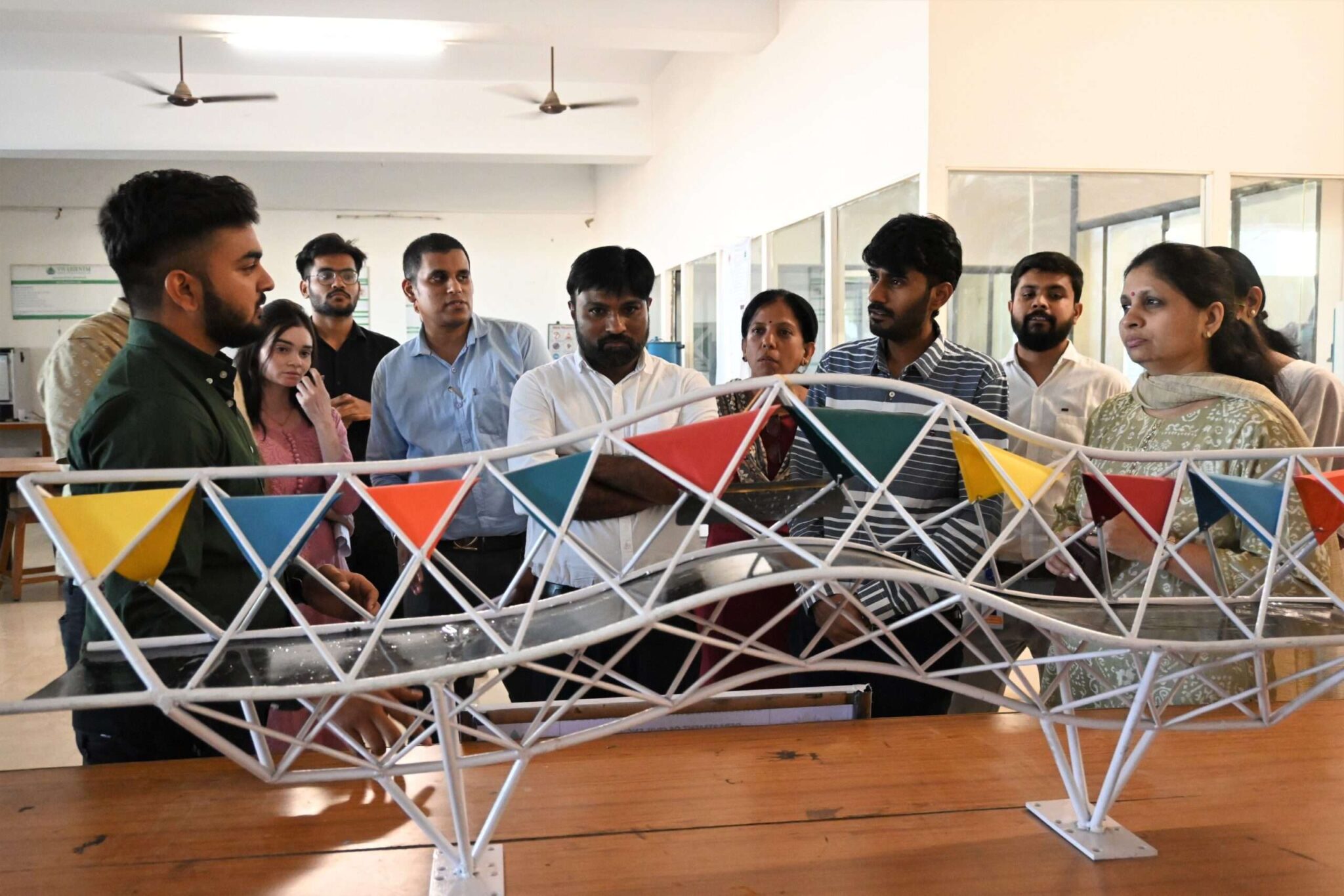 "The project exhibition provided an excellent platform for our students to showcase their talent, creativity, and dedication to technological advancements. Their projects demonstrated a deep understanding of the latest industry trends and their potential impact on society. Their exceptional skills and knowledge were evident in their work, reflecting their unwavering commitment to innovation", said Mr. Adi Jain, Vice President of Swarrnim Startup & Innovation University.
Swarrnim Startup & Innovation University takes immense pride in nurturing the spirit of innovation and entrepreneurship among its students. The National Technology Day project exhibition is a testament to our commitment to providing a conducive learning environment that encourages creativity, critical thinking, and problem-solving skills.

About Swarrnim Startup and Innovation University:
Swarrnim Startup and Innovation University is a knowledge hub where disciplines like Technology, Design, Science, Business and Management, Health Science, and Agriculture, among other streams, are taught with value enhancement through innovation, startup, and entrepreneurship.
Through education, research, and innovation, their vision is to drive up the spirit of entrepreneurship amongst students and help them tap into their creative minds to curate businessmen and businesswomen. Wanting to bring a 'change' in the education system, Swarrnim is the first-of-its-kind university in India committed to promoting startups and encouraging young minds to become leading entrepreneurs. By providing rigorous learning experiences, the institute contributes to the university's outstanding retention, graduation, and career placement rates. They aim to enable youngsters to think innovatively to help contribute to the betterment of the nation. The degree programs provided by Swarrnim are designed according to the modules based on core and elective units.
This year educate yourself and develop your career with EasyShiksha