Mumbai, July 2022: Padma Vibhushan Dr Jayant Narlikar once said, "Each scientific institute should have a public outreach programme." Keeping this in mind, Mumbai's renowned ICSE school, Jasudben ML School (JML), organized a STEAM Exhibition to honour Dr. Narlikar's vision and acknowledge his outstanding contributions in the field of popularizing science.
Science, Technology, Engineering, Art, and Math are collectively referred to as STEAM, and every year, Jasudben ML School conducts an exhibition to honour the best researchers and scientists belonging to these fields. In the previous years it was known as the STEAM exhibition, however this year, in particular, the school has included Art to broaden the aspect, thus the affair is now christened STEAM exhibition.
ALSO READ : Function Up introduces UI/UX cohort to equip learners with the design technology
This year's STEAM exhibition nurtured the young minds and gave them a chance to explore and showcase their inner creativity and dedication. Parents were welcomed by the school's class 12 students, who enlightened them about Padma Vibhushan Dr. Jayant Narlikar, in whose honour this event was hosted. Students, who worked for over a month on their projects, focused on various topics like how DNA is extracted from samples retrieved at a crime scene by a forensics team to catch the perpetrator, how a prosthetic arm works, pendulum art, organic farming, floating ping pong ball science experiment, DIY Air cooler, using chemical reactions to create art, art with numbers, using 3d shapes to make a figure and much more. The students gained knowledge of NEP 2020-aligned abilities through this exhibition, including research, execution, practical experience learning, presentation, and public speaking.
Top Personal Development Online Courses
More Courses With Certification
The Principal of the JML School, Mrs Damayanti Bhattacharya, said, "Every year we intend to go an extra mile and provide students with a platform to bring the core subjects of science, technology, engineering, mathematics and now arts, all blended in a unique tapestry. Besides acquiring a scientific temperament, experimental abilities and multiple ways of critical thinking, it also enables our students to develop soft skills like communication, teamwork and time management. STEAM allows the students to become farsighted, creative and independent thinkers. We take pride in showcasing their work to our guests and make our contribution in popularizing STEAM subjects."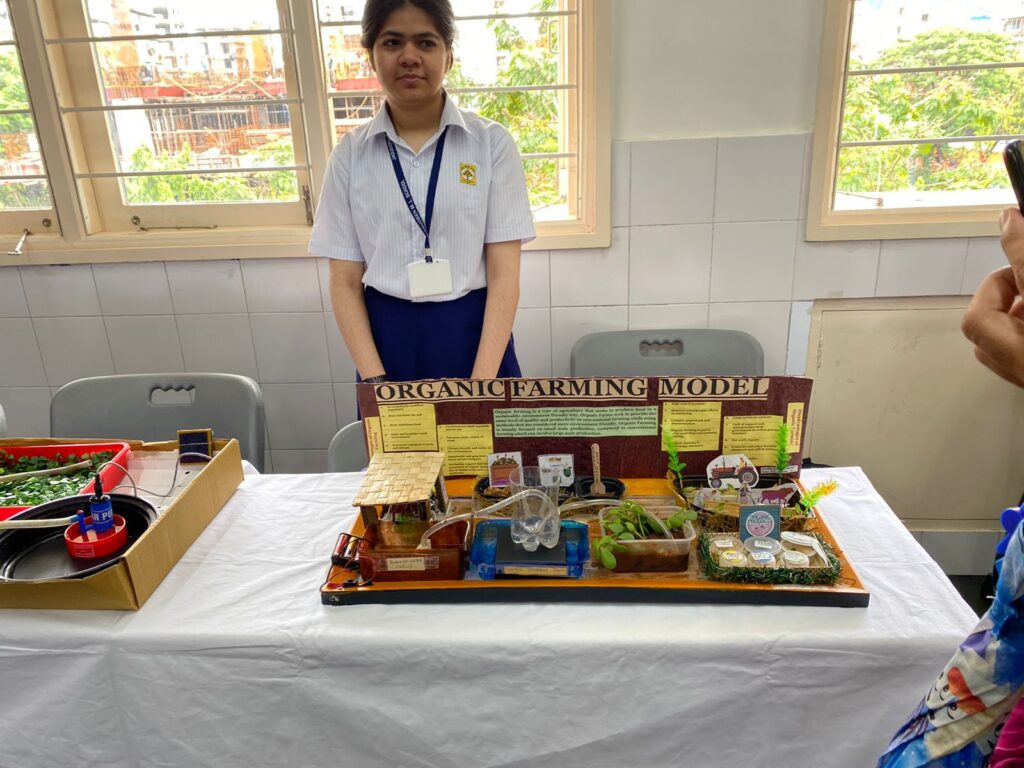 It was phenomenal to notice that the children confidently and enthusiastically displayed their learning of various STEAM concepts through their experiments, projects, models, and presentations. Jasudben ML School witnessed a huge crowd of parents from diverse backgrounds who were enthralled by the approach of teaching and learning reflected by our 21st-century learners.
About Jasudben ML School:
Jasudben ML School (JML) is a premier ICSE school in Khar, Mumbai. It's vision is to ignite and nurture the spirit of inquiry in young learners and to inculcate amongst its students, a relevant value system. They are a community based on trust, mutual respect, and compassion. With an aim for the students to leave the school with a commitment to service to others and environmental stewardship, and with a greater understanding of themselves and their responsibilities in a global society.
visit EasyShiksha for skill development