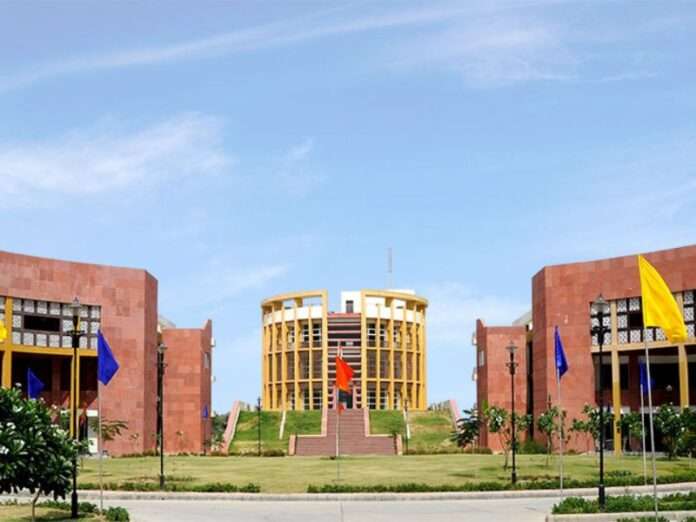 JK Lakshmipat University is excited to announce a unique opportunity for prospective students to participate in a Walk-in Admission event for its prestigious design program. The event is scheduled to take place on 30th July, offering interested individuals a convenient and streamlined admission process.
The Walk-in Admission event will be held at the university campus from 11:00 am to 1:00 pm. Prospective students are encouraged to arrive promptly at 11:00 am to begin the application process by filling out the application form. This initial step will allow applicants to provide their relevant information and express their interest in the design program.

Following the application form filling, the portfolio round will commence from 11:30 am to 12:30 pm. This is an excellent opportunity for applicants to showcase their creative abilities and present their portfolios to the university's esteemed faculty members. The portfolio round is designed to evaluate the candidates' artistic skills, innovative thinking, and potential for success in the field of design.
After the portfolio round, applicants will have the opportunity to submit their enrollment fees anytime after 1:00 pm. This step marks the final stage of the admission process and confirms the students' intent to join the design program at JK Lakshmipat University.
ALSO READ: Bryant University, USA and RV University Launch Global Executive MBA Programme in Bengaluru
The Walk-in Admission event promises to provide a convenient and efficient way for aspiring designers to secure admission to the esteemed design program at JK Lakshmipat University. By eliminating the need for a lengthy application procedure and offering a direct interaction with the university's faculty, this event aims to simplify the admission process and empower students to pursue their passion for design.
"We are thrilled to offer this unique Walk-in Admission opportunity for our design program," said Prof A Balasubramaniam, Director, Institute of Design JK Lakshmipat University. "At JK Lakshmipat University, we believe in fostering creativity and providing students with a platform to showcase their talent. This event allows us to connect directly with prospective students and make the admission process more accessible and efficient."
Interested candidates are encouraged to visit the JK Lakshmipat University campus on 30th July to participate in the Walk-in Admission event for the design program. For more information, please visit the university's official website or contact the admissions office at JK Lakshmipat University, Jaipur.
This year educate yourself and develop your career with EasyShiksha