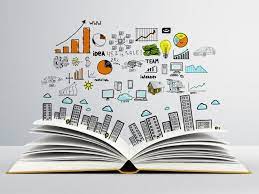 Making educators future-ready: To stay relevant in today's fast-changing world, all professionals must continue to upgrade their skills. The same stands true for educators who have a massive responsibility to shape young minds and use techniques, tools, engagement tactics that help them learn and grow. Given the pandemic and the sudden shift from offline to online classes and now to a hybrid format, created the challenge of adoption for many children and teachers. Undertaking online courses that prep the teachers and offer them creative ways to capture students' imagination online can help them advance careers and earn better jobs now and in the future. With the advancement of technology and the world's adaptation to online routes as the new normal, skill development is not simply a one-time event; rather, it is critical to continue enrolling in these programs to stay ahead of the competition.
New courses and virtual training modules have helped educators embrace new opportunities to engage in learning by experimenting and discovering new approaches to focus on students' needs. As a teacher, they are now focusing on polishing skills that will help their students analyze, converse, and participate in classroom activities. Teachers need to continue to learn new skills to be effective facilitators. Below is the compiled list of various programs that will assist diverse educational professionals in upskilling themselves in this fast-paced environment.

Post Graduate Diploma in Global Education
To provide aspiring and in-service teachers with the skills and competencies required in a 21st-century classroom, Aditya Birla Education Academy in collaboration with B.K. Birla College (Autonomous) is offering Post Graduate Diploma in Global Education program.
Through a blended learning strategy that merges rigorous and modern academic study with the application of understanding through school-based practice, this program will bring in the best components of international education. The curriculum offers a practicum-based course along with over 150 hours of internships in reputed schools. The duration of the course is for a year and includes synchronous online classes on weekends. Aditya Birla Education Academy is India's leading professional development institute for educators. Aditya Birla Education Academy provides a variety of teacher training courses catering to a wide spectrum of educators in both offline and online modes. These courses have been designed to help boost a teacher's classroom effectiveness, accelerate their career growth, helping teachers become pedagogical experts who are able to stay ahead of the curve and remain relevant in the classroom. To know more about the course, feel free to visit the website: www.abea.in or call on +91 8424061377.
Early Education Leadership
Given the important role that high-quality early education plays in children's learning and development, early education leaders must have a comprehensive, cutting-edge knowledge base, applicable tactics, and leadership competencies to achieve long-term quality improvement.
The Harvard Graduate School of Education's Zaentz Professional Learning Academy is offering a new Certificate in Early Education Leadership (CEEL) to equip leaders with the essential knowledge, management skills, and tools needed to establish and enhance high-quality early education in a variety of settings. The course consists of three series and each series contains five modules. The duration is of 48 weeks long and is Self-paced, allowing participants to learn on their own time and pace
Important Announcement – EasyShiksha has now started Online Internship Program "Ab India Sikhega Ghar Se"
Leading Educational Innovation and Improvement
Discovering novel methods and techniques for boosting student performance is a major problem for education systems all around the globe. This challenge is addressed by teachers, teacher-leaders, and administrators who are accountable for enhancing educational opportunities with two goals in mind: increasing average student efficiency and eliminating achievement gaps.
The Leading Educational Innovation and Improvement Micro-Master's program, designed in partnership with the Carnegie Foundation for the Advancement of Teaching and drawing on the expertise of guiding researchers, and practitioners, will empower learners to unite and amplify educational opportunities and outcomes for many students. It is a ten-month self-paced course that allows participants to learn at their own pace.
PG Diploma in Pre and Primary Teacher Programme
Because 77 percent of pre-and primary schools around the world lack a sufficient number of skilled and qualified teachers, the Asian College of Teachers has designed this Post Graduate in Pre and Primary Teacher Training course to provide teaching professionals with a thorough understanding of teaching and shaping young learners.
For anyone hunting for a refined level of knowledge base about schooling in the pre and primary sector, the quest concludes here. The course can be completed in a fast-track setting and has a duration of 15 months. The course is available in a flexible format and can be completed from any part of the planet.
Also read Film Actress Bhagyashree felicitated Leaders of Rajasthan
Visit the link to know more at EasyShiksha.