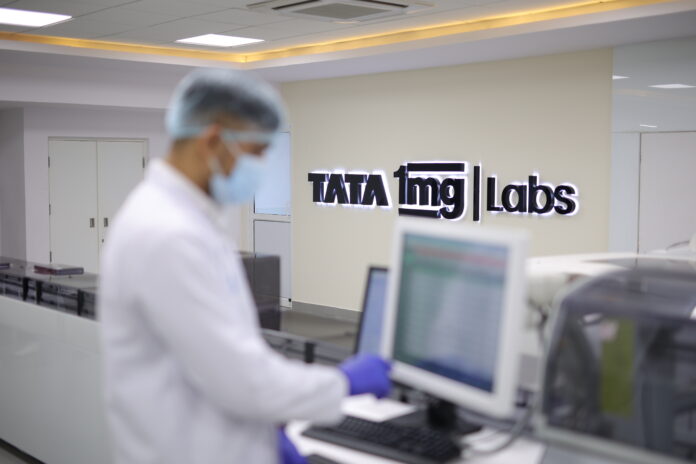 High homocysteine level is a risk factor for atherosclerosis and coronary artery disease

Bengaluru / 30th March 2023: India accounts for about 60% of the global heart disease cases despite having less than 20% of the global population, according to public health estimates. Not just this, high rates of obesity and high blood pressure among younger people are putting them at risk for heart disease earlier in life – 50% of all heart attacks in Indian men occur under 50 years of age and 25% of all heart attacks in Indian men occur under 40 years of age. Indian women have high mortality rates from heart disease too.*
Unhealthy lifestyle practices, physical inactivity, obesity and smoking are leading causes for young Indians falling prey to heart conditions. Coronary risks can be identified by a variety of risk markers – prevalence of diabetes, hypertension and high levels of cholesterol are commonly used cardiac risk markers. However, most people would not be aware about another independent risk factor for heart disease, high homocysteine levels in the blood.
ALSO READ: Prompt action by Doctors and Staff of Paras Health save Patient from Aortic Dissection- a life-threatening condition
Explaining the relevance of homocysteine test,Dr Sameer Gupta, a US board certified Interventional Cardiologist and Head of Cardiology for the Metro Group of Hospitals, shared, "Hyperhomocysteinemia is considered an independent risk marker for atherosclerotic vascular disease and venous thromboembolism or blood clots. But it is important to interpret the numbers in correlation with the patient profile and other risk factors. Increased levels of homocysteine are often secondary to nutritional inadequacy of folic acid and vitamin B12. It can be corrected with either supplements or a diet rich in fruits, vegetables, and low-fat dairy products."
An analysis of data recently published by Tata 1mg Labs from about 4309 homocysteine tests conducted across its Bangalore lab testing facilities in the last two years, indicates that more than 40% of people in Bangalore have higher than normal levels of homocysteine in their bloodstream, making them vulnerable to heart diseases, such as blood clots, heart attack and stroke.

Interestingly, female fared much better than males in the test. While 32.41% of women were found with escalated levels of homocysteine, this figure was much higher for men at 67.59%.

The below 25 year age group had the lowest incidence at 4.7% but rapidly climbed to the highest in the age bracket of 25-40 years at 47.15%. This was followed by age groups of 40–60 years (about 32.19%), above 60 years (16.96%).
Dr Gupta cautions that, "Though a high level of homocysteine in the blood is a marker for increased risk, we do not have clear data that interventions to lower homocysteine will reduce the risk or heart disease." If you have high homocysteine levels, your doctor may recommend taking vitamin B12, B6 or folate supplements. It is important to note that increasing your vitamin intake alone does not decrease the risk of heart disease, lifestyle corrections like smoking cessation, staying physically active, and managing your medical conditions hold crucial significance.
Dr Prashant Nag, Clinical Head, Tata 1mg Labs, shared "A homocysteine test may be ordered when your doctor suspects that you may have a vitamin B12 and/or folate deficiency. It can also be ordered as part of assessing the risk of heart disease, or after a heart attack or stroke to help guide treatment. This test can be particularly useful for someone with a family history of coronary artery disease." He adds, "While most labs consider normal homocysteine levels in the blood between 4 and 15 micromoles/liter (µmol/L), any value above 15 is reported high. Excessive homocysteine levels, generally a level above 50 µmol/L, may damage the lining of your arteries (blood vessels that carry oxygen-rich blood and nutrients throughout your body). It can also cause blood clots or artery blockages. Any clots or damage in arteries significantly increase the risk of heart attack."

It goes without saying that regular screening for risk factors and early detection of heart conditions is crucial to providing timely treatment and improving health outcomes. It would be prudent for every young adult not to relate heart disease with aging and be cognizant. Whether you are in a sedentary desk job or just started on highly intense exercise or gymming or marathons, do get regular heart health evaluations.


Data – Bengaluru city
Total number of tests conducted in Bengaluru city
4309
Total incidence (high / low / normal)
high – 1805
low – 14
normal – 2490
Incidence below 25
high – 85
low – 2
normal – 113
Incidence 25-40
high – 851
low – 4
normal – 1203
Incidence 40-60
high – 581
low – 7
normal – 804
Incidence 60+
high – 288
low – 1
normal – 370
Incidence in terms of males
high – 1220
low – 7
normal – 1317
Incidence in terms of females
high – 585
low – 7
normal – 1173

Source:
* Why Indians? Why South Asians? Indian Heart Association.

About Tata 1mg
Tata 1mg is India's largest Digital Health Platform. The company has scaled up rapidly since 2015 to become India's #1 Digital Health Company, commanding the leading share of the time spent in the Digital Healthcare category with over 40 million monthly unique users and 500 million monthly page views. 1mg started with a simple vision of making healthcare Affordable, Accessible & Understandable. Tata 1mg operates India's largest platform comprising e-pharmacy, e-diagnostics, and e-consult services. Tata 1mg is the only company in India operating with a Legit Script & ISO certification for its e-pharmacy lines as well NABL accreditation for its Diagnostics business. In 2021, Tata Digital acquired a majority stake in 1mg, and the company was rebranded as Tata 1mg.
Tata 1mg labs are currently present in Delhi NCR, Mumbai, Pune, Bangalore, Kolkata, Hyderabad, Chennai, Lucknow, Ahmedabad and Dehradun. These state-of-the-art diagnostic labs operated by expert pathologists and microbiologists ensure 100% accurate and fast delivery of reports. The company has a dedicated fleet of trained and fully vaccinated phlebotomists and offers safe home sample collection in more than 50 cities in India.
This year Educate yourself and develop your career with EasyShiksha