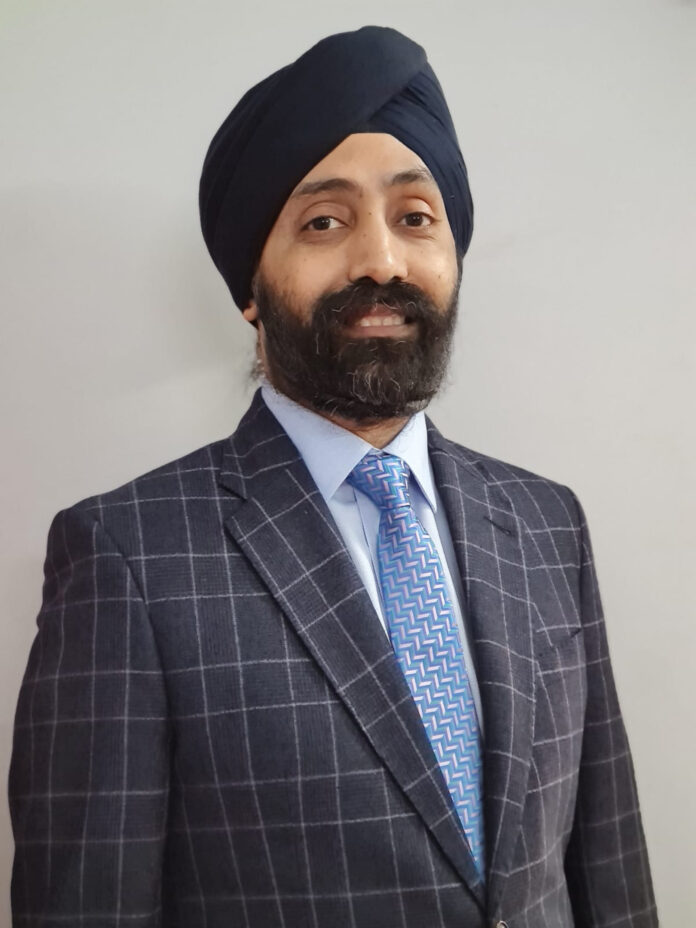 Ireland's Critical Skills employment permit played an important role in this hike in numbers
September 29, 2022: Over the years Ireland has witnessed a gradual increase in the number of Indian students opting to study in the country and the 'Critical Skills employment permit' played a very important role in this process.
'Critical Skills employment permit' was rolled out in 2010 replacing the Green Card type employment and is targeted towards the skilled workers who are qualified in professions where there is a shortage of skills in Ireland. Occupations such as ICT professionals, professional engineers and technologists are catered for under this type of employment permit. Eligible occupations are determined in line with the regular analyses of the 'Expert Group on Future Skills Needs' concerning the Irish market requirements in respect of strategically important skills. Skilled graduates fuel Ireland's talent pipeline in science and technology, while educators collaborate with industry to provide the skills needed in the future. The highest level of STEM graduates per capita in the EU among 20–29-year-olds are in Ireland. Ireland has a highly educated population that supports employment in knowledge-intensive and high-technology sectors.
As per the data gathered by Enterprise Ireland, the country is witnessing an increase in the number of Indian students applying for higher education at the rate of about 10% per year. Ireland is ranked number 1 for attracting and retaining international talent and Indian students for sure are opting for an Irish higher education making the country one of the most popular education destinations in the world for Indians.
Speaking about the impact of this indefinite visa scheme, Suneet Singh Kochar, Co-founder, and CEO of Fateh Education said, "Almost 5000 students travel to Ireland every year from India for higher education and employment opportunities. Ireland's Critical Skills Employment Permit attracts a lot of highly skilled people into the Irish market intending to encourage them to take up permanent residence in the State. In the past few years, we at Fateh Education have sent around 10000 students to Ireland and have seen almost 95% benefit from this permit. "
In the past decade, Ireland has come out as one of the strongest education destinations for the Indian students. Indian students find the country a safe and tranquil place to live, study and work in. In comparison to the traditional education destinations such as the US, UK or Canada, Indian students find Ireland cost-effective but still at par in terms of the quality of education and research facilities provided.
Talking about his experience in Ireland, Mr Aniket Waigaonkar, Alumni of Fateh Education said, "My Wife and I moved to Ireland in Sept 2013 to pursue our masters in University College Dublin and Technological University Dublin, respectively. I was in Marketing, while she was in Computer Science. We chose Ireland over other conventional destinations like the US and UK due to easy work visa schemes and the booming job market. We got jobs just after finishing our degree and have been fortunate enough to build decent careers in our fields. In Ireland, we found a good work-life balance, decent living conditions and inclusive Irish society which attracted us to continue to live and work here. We were able to create a strong community around us with fellow Indian, Irish and other EU friends. Eventually decided to apply for a long-term residency as we found comfort in Ireland. Moving to Ireland was certainly a huge turning point in our life, and we are grateful for all the opportunities we got in this country. All thanks to Fateh for their help with this adventure!"
Currently, a skilled workforce recruited from diverse multilingual talent is already living in Ireland via EU membership. More than 70% of people moving to Ireland have a third-level education and almost 17% of total people employed in Ireland in 2021 are non-Irish making. As a matter of fact, the 5th highest international share of the workforce in the EU in 2020 was in Ireland.
Also Read: Entab Launches iSquare Experiential Learning App To Make Learning Interactive
Fateh Education has been providing personalized international higher education counselling to study in the UK and Ireland. Since its inception in 2004, with over 120 university partnerships, Fateh Education has successfully guided over 30000 Indian students to conquer their dreams. Fateh Education has been awarded 'the Best Consultant award' from Enterprise Ireland; for 4 years in a row. Apart from being an authorized partner of Education in Ireland, the organisation is also a member of the British Council with UCAS accreditation and has attained a close second position in India for the UK higher education consulting. 
Visit EasyShiksha for skill development courses