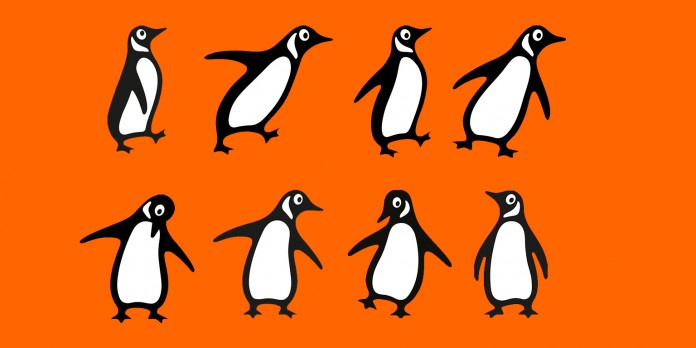 India, 17th October 2019: After an overwhelming response from readers, Penguin Random House India is back with the second edition of THE PENGUIN CLASSICS FESTIVAL: THERE IS ONE FOR EVERYONE. As the home to the largest selection of classics for adults and young readers, Penguin Random House India will celebrate the love for Classics with this one-of-its-kind, month long festival beginning November 1, 2019 and spread across eight cities- Delhi, Mumbai, Bangalore, Chennai, Kolkata, Kochi, Chandigarh and Hyderabad.
Book lovers and reading enthusiasts, old and young, are in for a delightful treat with the festival offering a range of extraordinary classics by Penguin at leading bookstores across eight cities around the country. Covering locations from east to west and north to south, the Penguin Classics Festival will be organized in the following bookstore chains and independent stores across the country-
| | | |
| --- | --- | --- |
| City | Store | Branch |
| New Delhi | Bahrisons | Khan Market and Saket |
| Gurgaon | Bahrisons | Galleria |
| Mumbai | Kitab Khana | Fort |
| Bengaluru | Blossom Book House | MG Road |
| Kolkata | Starmark Bookstores | South City Mall |
| Chennai | Odyssey Bookstores | Adyar and Coimbatore |
| Thiruvananthapuram | Modern Book Centre | Thiruvananthapuram |
| Chandigarh | The Browser | Sector 8C |
| Hyderabad | A Mind's Bookstore | Ramkote |
This year, once again, Penguin will celebrate and award the exceptional effort by a retail partner in showcasing the festival to the customers. 
Staying true to the festival tag line, 'there is one for everyone', The Penguin Classics Festival will showcase a range of books from Penguin US Black Classics, Penguin UK Black Classics, Penguin Modern Classics, Penguin Indian Classics, Vintage Classics and a selection of Premium Classics. Each of the stores will display an impressive and wide selection of classics books and run attractive sales promotion on this specially curated selection for the readers. In addition to the books, the customers will also have the chance to own some bespoke merchandise, especially designed for the festival, bringing the charm of Penguin Classics into their lifestyles. 
During the period of the Festival, Penguin will run – Penguin Classics Essay Contest – inviting readers to submit essays on selected topics. Participants can get more information about the contest from penguinclassicsessay.. Entries for the contest will open from 1 November till 20 November 2019. The winners will be selected by Elda Rotor, Vice President and Publisher of Penguin Classics, US and the names will be announced in December. The winner of Penguin Classic Essay Contest will win a cash prize of Rs 50,000 and Rs 25,000 for each the two runners up along with certificates. 
Elda Rotor, is vice president and publisher, Penguin Classics. She oversees the U.S. editorial program including the works of John Steinbeck, Arthur Miller, Shirley Jackson, William Golding, Amy Tan, and the Pelican Shakespeare series. She has created and edited several series including the Penguin Orange Collection, Penguin Civic Classics, the Penguin Drop Caps, and the forthcoming Penguin Vitae. She is a board member for the Academy of American Poets and Kundiman, a national organization dedicated to Asian American creative writing. 
Speaking of the festival, Elda said:  "We look forward to sharing dynamic and diverse voices from the U.S. Penguin Classics program along with our wider international scope of classic literature to show that from the depth and breadth of Penguin Classics, there is one for everyone.  I look forward to reading the essays submitted for the Penguin Classics Essay Contest and wish all the participants the best of luck and thank them for their support and interest in the series. " 
Manoj Satti, AVP- International Product & Sales, Penguin Random House India says, "The first edition of Penguin Classics Festival met with an astounding response from readers and retailers and this just goes to further prove that some books never go out of fashion. This year, we are adding 500 new titles from the US Classics list, which makes our festival more comprehensive and compelling. We are also seeking new ways to connect and engage with our customers and launching a new writing competition which will encourage people to write and share with us. As custodians of one of the finest collections of literature that not only made history but also is steeped in it, we feel it is our duty to make these books accessible for the readers, existing and potential."           
Niti Kumar, SVP marketing, digital and communications, Penguin Random House India, says, 'Penguin Classics have been, and continue to be, integral to so many readers. The Penguin Classics Festival is our brand's tribute to this rich library of literary assets. The festival will not only make our range of our classics available to readers across the country but also give them a chance to engage with our brand via merchandise and an exciting contest. We look forward to welcoming seasoned and new readers to the Penguin Classics Festival because there truly is a Classic "for everyone!"