The pioneer of digital media influencing in India – Malini Agarwal, had an eventful meeting with the dynamic Mayor of Stockholm,  Anna König Jerlmyr . Mayor Anna was tremendously impressed with Malini's efforts to empower and encourage women through 'Malini's GirlTribe'.This path breaking initiative had started off as a Facebook community and has now transformed into a full-fledged web series that celebrates women who have broken the norms, persisted and finally emerged as winners.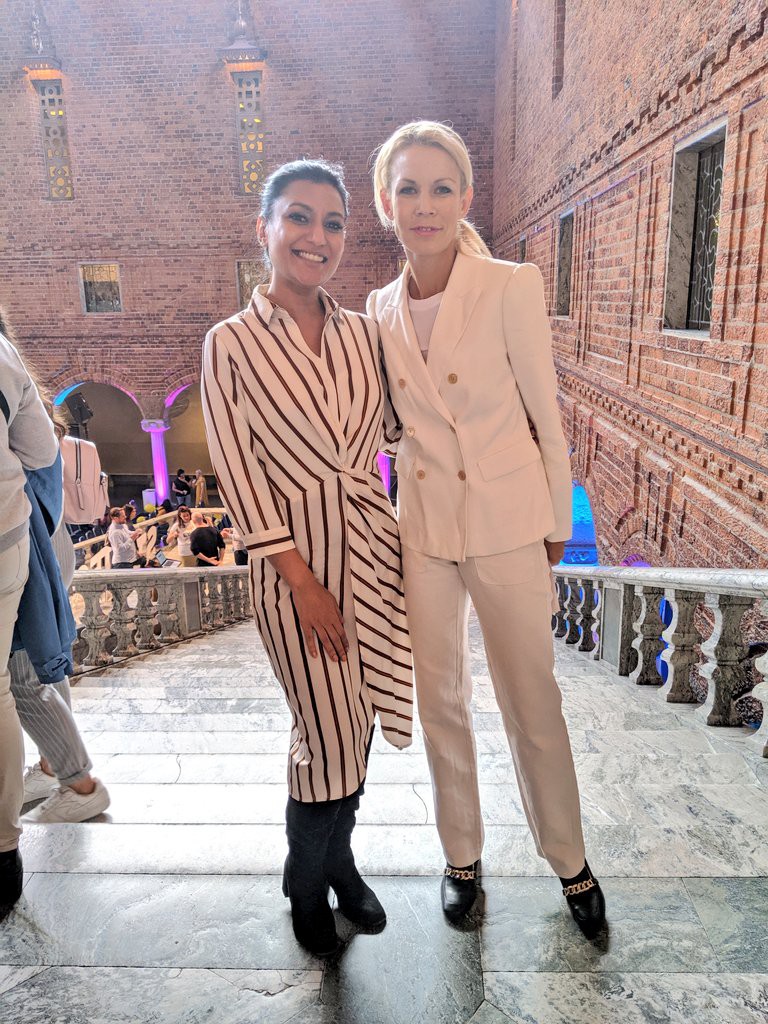 The cause of empowering women financially and increasing their participation in technology has been very close to Mayor Anna's heart. She has been keen on more women starting companies which resounded with Malini's thoughts on women embracing entrepreneurship. She absolutely loved Malini's Girl Tribe and gave it a shout out at the all-women's Hackathon.

Malini Agarwal was one of the speakers at Stockholm Tech Week which is among the most diverse and influential technology gatherings in the world. She eloquently spoke about how social media could be used responsibly and used to create a positive impact.