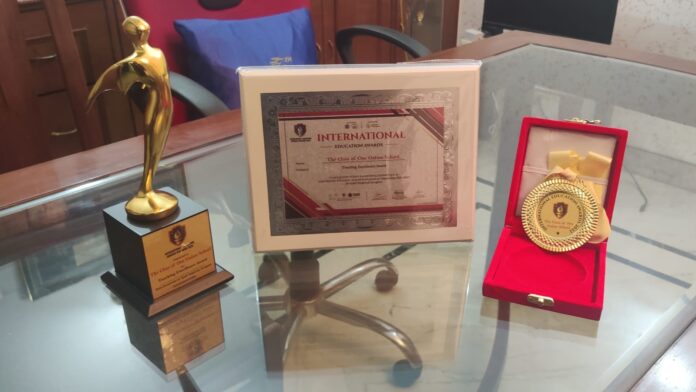 Noida-based ed-tech startup The Class of One (TCO1), the premium online school, has added another feather to its cap as it receives the International Education Award in the category 'Teaching Excellence Award'. The school has gained momentum at a considerable pace, and this award has recognized its admirable contributions and pioneering initiatives. The Class of One (TCO1) has been recognised as one of the fastest-growing ed-tech organisations, with a significant increase in foreign student admissions as a result of the implementation of skill-based programmes such as the International UK Curriculum.
The Class of One has fueled the popularity of virtual education and developed a pan-India presence on the eve of India's ed-tech revolution in the Covid times in 2020. It has a strong presence across the country, especially in North and South India, and has witnessed a consistent increase in admission growth from metropolitan and Tier-1 and Tier-2 cities. It was developed to provide children with a systemic, growth-inducing education medium that would aid them in academic pedagogy, personality development, practical learning, and extracurricular skills, among other things.
"We are glad to receive this award as it brings us recognition from a renowned platform. We at TCO1 have always believed in making education accessible for students from every race and region. Online learning has gained popularity over the years, significantly after the pandemic outbreak that limited everyone within their boundaries to ensure a healthy being. The prize will serve as inspiration to innovate, redesign, and attain new growth benchmarks," said Ms. Divya Jain, Founder and Director, The Class of One.
Also Read: Bayer organises a national conference to raise awareness on Nematodes among farmers
This year Educate yourself and develop your skills with EasyShiksha