It will go for massive national retail expansion
Targeting 25% market share in Telugu States in 12-18 months: Akuri Srinivas Reddy, Founder of Fortune Group
Hyderabad, June 7: City-based Techno Paints on Wednesday announced the appointment of film actor Mahesh Babu as its brand ambassador. He will be the company's brand ambassador for a period of two years.
"For the past 22 years, we have been successful in offering quality paints and quality painting services to business to business (B2B) segment. We executed over 1,000 projects in Andhra Pradesh, Telangana and rest of the country.
Prince Mahesh Babu's image as youth icon will help our company to expand. We are extremely confident of establishing ourselves in the Indian retail paints market," said Akuri Srinivas Reddy, Founder of Fortune Group which owns Techno Paints brand.
ALSO READ: Hybrid Learning on the Rise: WorldGrad Survey Indicates 85-90% of Students Considering Part-Online Degree Programs
Eyeing 25% market share:
We are targeting 25 per cent market share in the Rs 12,000-crore paints industry in Telugu States, said Srinivas Reddy.
"We will achieve this target in 12-18 months. Our products will be available for sale at 5,000 touch points. We are already making 2,000 shades of paints. We have added 1,000 shades more recently.
We introduced colour banks to immediately supply whatever colours customers want. Only MNCs are offering this facility. We recently introduced products such as wood adhesive, tile primer, wood polish, water proofing compounds," he explained.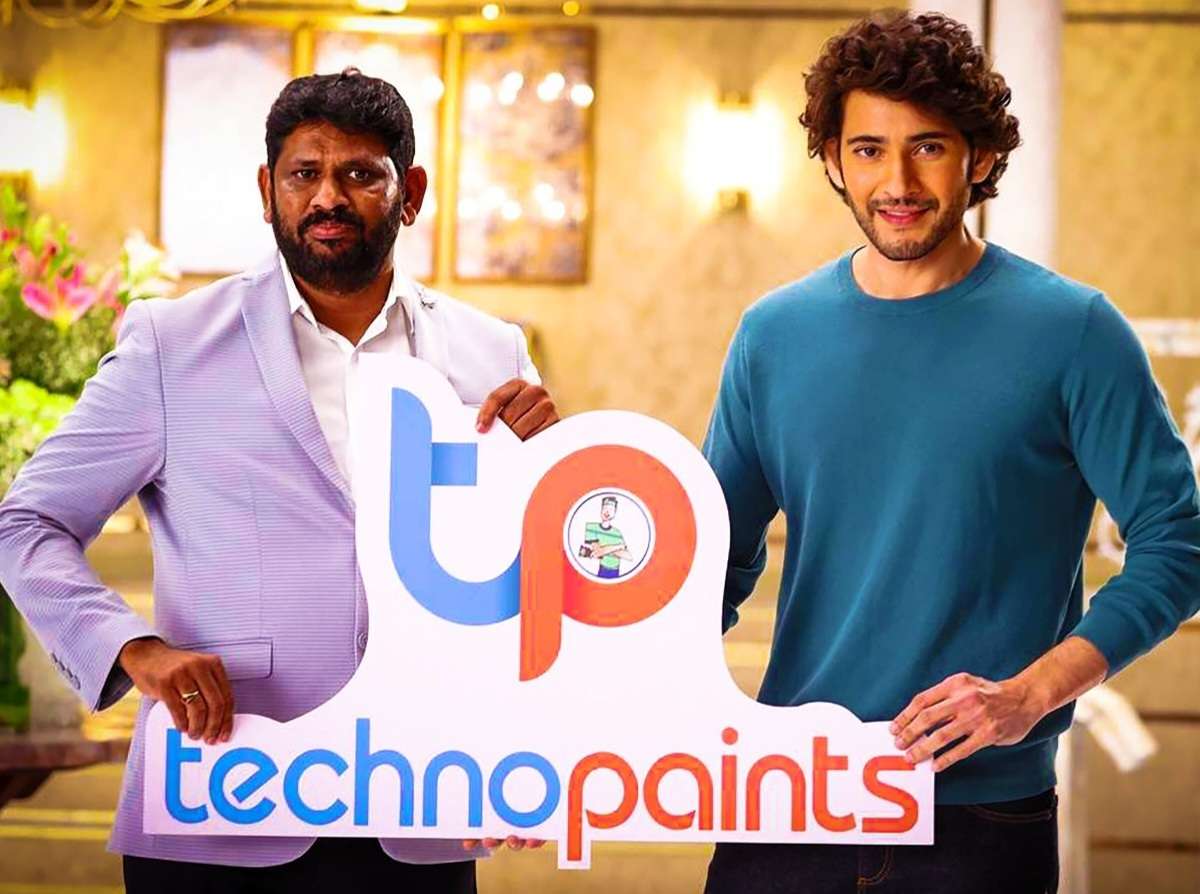 Fast delivery: To provide timely supply of paints, Techno Paints established 25 depots. "We set up 50,000-sft central warehousing facility in Patancheru. At present, we have a manufacturing capacity of 1 lakh metric tonnes. Our new plants in Palnadu and Visakhapatnam in Andhra Pradesh and also in Odisha will start production next year. With this, our capacity will increase to 2.5 lakh metric tonnes," said Srinivas Reddy.
Major project from govt : Recently, Techno Paints bagged a major project from the Telangana government. Under this, the company took up the painting works of 26,065 schools under Mana Ooru-Mana Badi and Mana Basti-Mana Badi project. It completed over 80 real estate projects in the last financial year and has 140 projects in hand now. It has 250 employees with as many as 4,000 painters working directly or indirectly for it.
The company started the production of solvent-based enamel paints in the last financial year. It is manufacturing special textures, finishes in collaboration with Italy-based Rialto Colors. The company clocked 100 per cent growth in 2022-23.

About Techno Paints:
We at Techno Paints, coalesce your imagination with our colours for the desired outcome you anticipate. We have a premium product line which is ought to be updated each year and we offer our pro painting solutions based off in Hyderabad. Parented by the Fortune group, Techno paints commenced as an ISO 9001-2015 certified company that deals with the production and application of paints and allied products.
Our Forte is decorative paints and we aspire to reach 500Cr in sales through 25 Channel partners, 100+Corporate builders, and 150+ small and medium builders in India. We are a family of 250 employees, 2000 skilled and 1000 unskilled forces.
This year educate yourself and develop your career with EasyShiksha