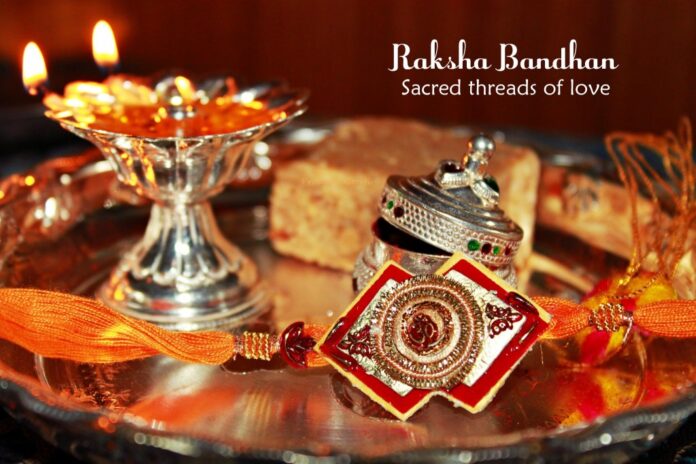 That one Rakhi has a strong power to prove my love for you. And that one Rakhi proves your sense of security towards me. Happy Rakhi!
Rakshabandhan is one of the pivotal festivals of Indian that celebrates the bond between brothers and sisters. We all have some or the other memories related to Raksha Bandhan. Days before sisters start searching for dresses that they would be wearing on the auspicious occasion. On the other hand, all boys out there start saving so that they gift something grand to their lovely sisters.
Significance of Raksha Bandhan As the name suggests, Raksha Bandhan is the celebration of the unsaid promise that every brother makes to his sister, to stand by her and protect her through all the hurdles of life. It's the promise to cherish the good times and fight against all odds with togetherness. It's a day to remember the sweet little moments of childhood when the world was nothing but a large playground to foster dreams together.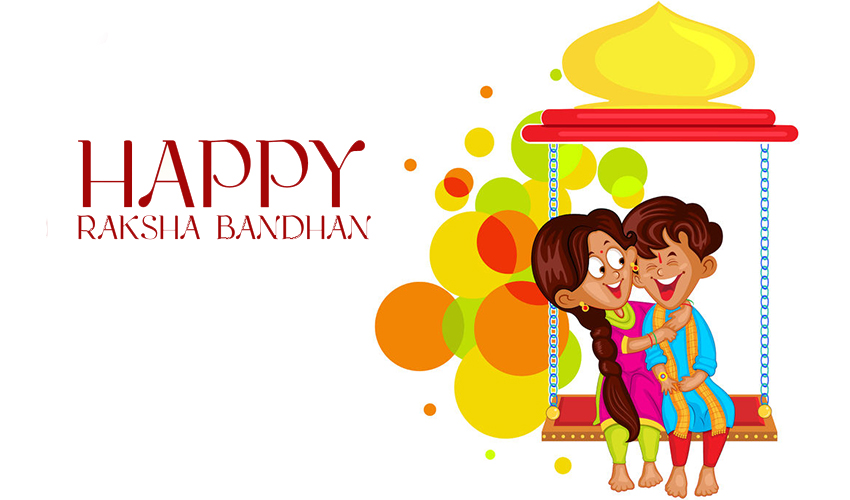 Raksha Bandhan Wishes
Whether you are away from your sibling or want to surprise him or her with a special gift, you can surely send them Raksha Bandhan wishes and let them know how much do you love to adore them. Here we have curated some of the best wishes that you can send to your brother or sister.
"Happy Rakhi from mine to yours, let's celebrate our childhood journey together and enjoy this beautiful festival!"
"Childhood becomes more fun and life becomes a lot easier when you have a brother by your side."
"The festival of Raksha Bandhan is all about telling your brother/ sister that they are very special."
"Rakhi celebrates the beautiful bond of love which also has various other colors to make it a perfect life."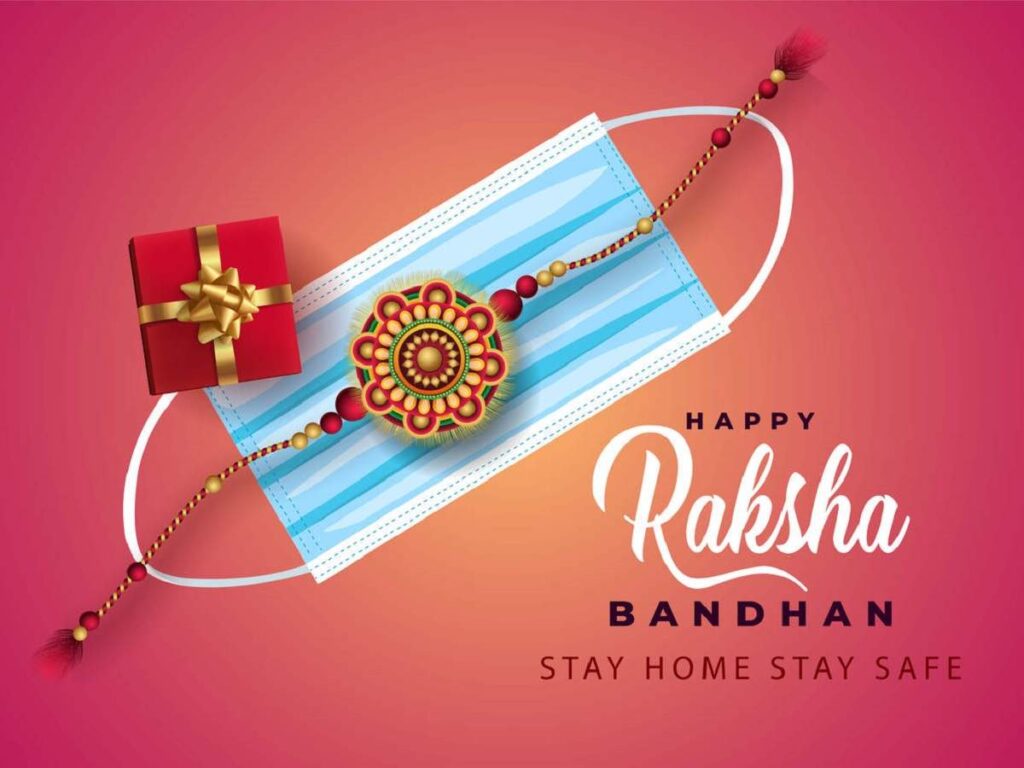 "They would make each other's lives hell but they would also love each other unconditionally."
"Brothers and sister: They cannot live with each other and they also cannot live without each other."
"Raksha Bandhan is the day to seek blessings from God for your brothers and sisters."
"Though I have not tied you Rakhi but you still protect me day and night…. Happy Raksha Bandhan to soldiers."
"Soldiers understand the true meaning of Raksha Bandhan as they are always there to protect us."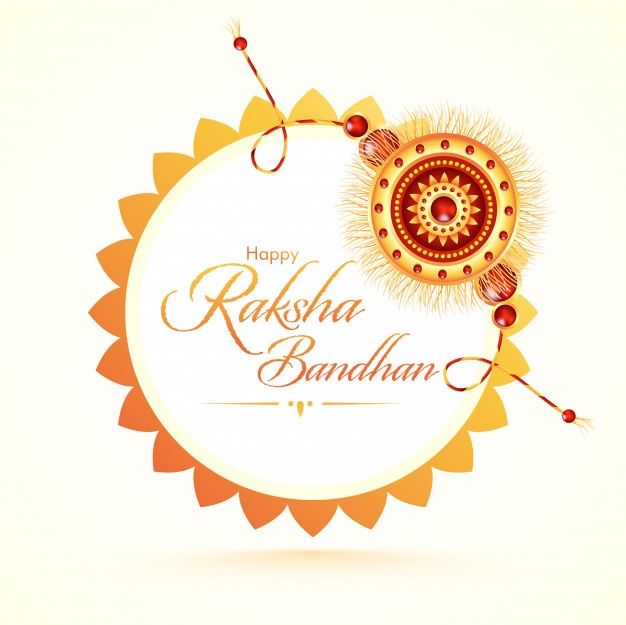 "When our soldiers are there, we need not worry about anything else as we are safe."
"Happy Raksha Bandhan to all the soldiers to stand strong to protect us every moment."
"Wishing a very Happy Raksha Bandhan to our brave soldiers who are the reason behind our smiles."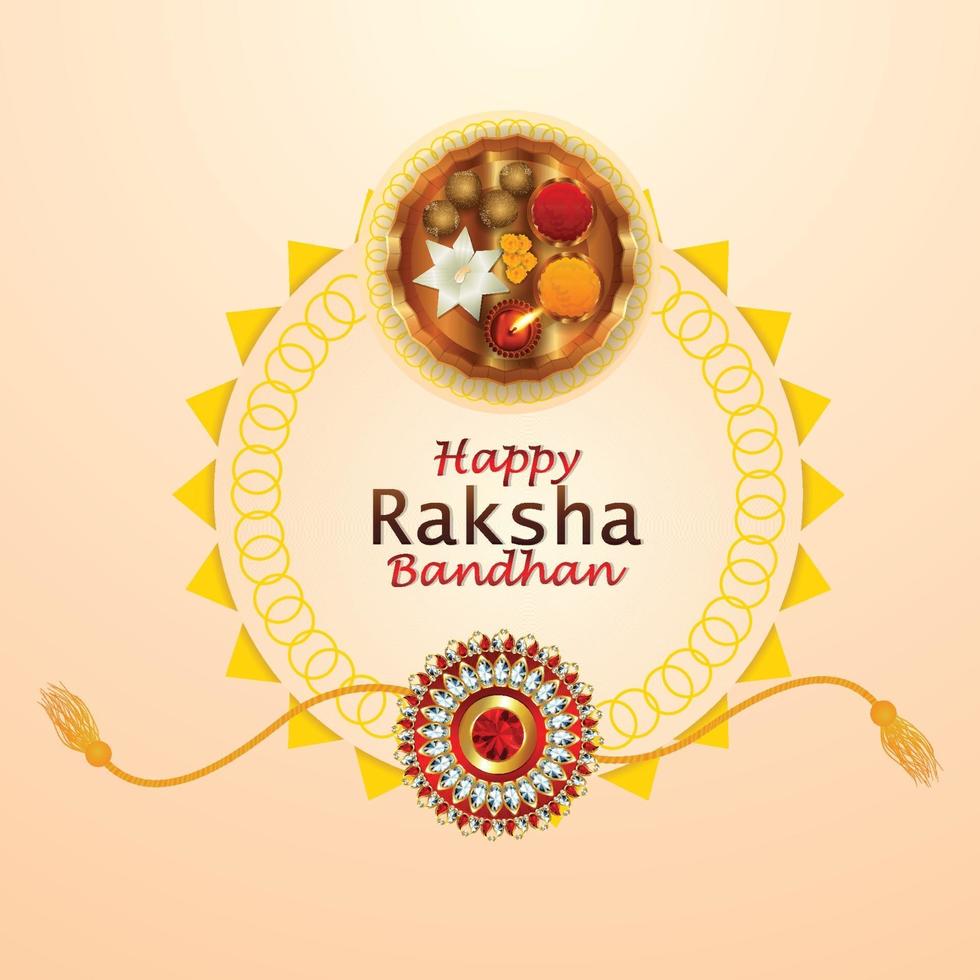 "Today we can celebrate Rakhi with utmost comfort because our soldiers are protecting us."
"This Raksha Bandhan, I pray to God that, may our bond of love continue to grow stronger with each passing year. Happy Rakhi!"
"This is a bond of love, a bond of togetherness; it's a thread that binds our life and our hearts. Happy Rakhsha Bandhan my dearest sister!"
"Your presence makes Raksha Bandhan special because with you I live a few moments of my childhood. Happy Rakshabandhan to you!"
"Childhood would not have memories without siblings. Mine has become so cute because of you my sweet sis. Happy Rakshabandhan!"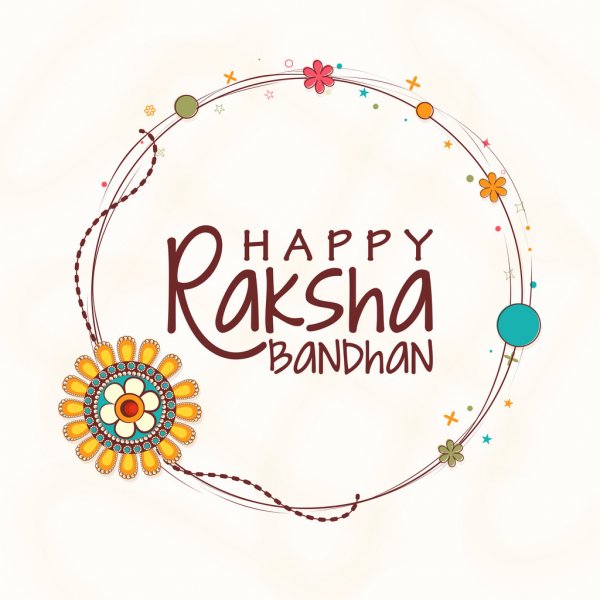 "Want to give you the most precious gift in the world, but can't afford it right now! So, for now, lots and lots of love from your brother and wait till I start earning."
"Happy Rakshabandhan to you my sweet sister! You are gorgeous, pretty and astute. And on top of that, you have a brother like me who is so cute."
"Happy Raksha Bandhan to you, dearest sister! I feel blessed to be your brother. May you get all success in life."
"Happy Raksha Bandhan to you my sweet and caring sisters. May you enjoy your life the best way possible."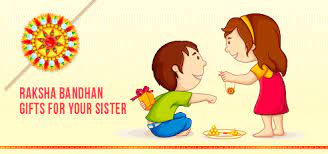 "My life is meaningless without you guys. I'm blessed that I have sisters like you to support me always. Happy Raksha Bandhan, dearest sister."
"We are so one from the inside that sometimes I feel, you can read my mind. That is why you stop me before I was to commit mistakes. Happy Raksha Bandhan, dearest brother."
"There is nothing stronger and beautiful than the love between siblings. Wish you a happy Rakshabandhan."
"For sisters, their brother is always the best. And for brothers, their sisters. Happy Rakshabandhan!"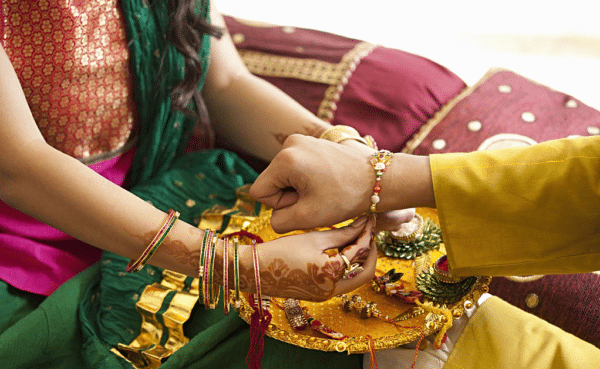 "May there never be a dull moment in your life. Wishing you lots of happiness, sis. Happy Rakhi!"
"May you excel in whatever you do in life. Wishing you a very happy Rakhi, dear sister."
"On this day, I pledge to sand by your side no matter how tough the situation is. happy Rakhi!"
"The best bond in the world is that between a brother and sister. Happy Rakhi, dear sis!"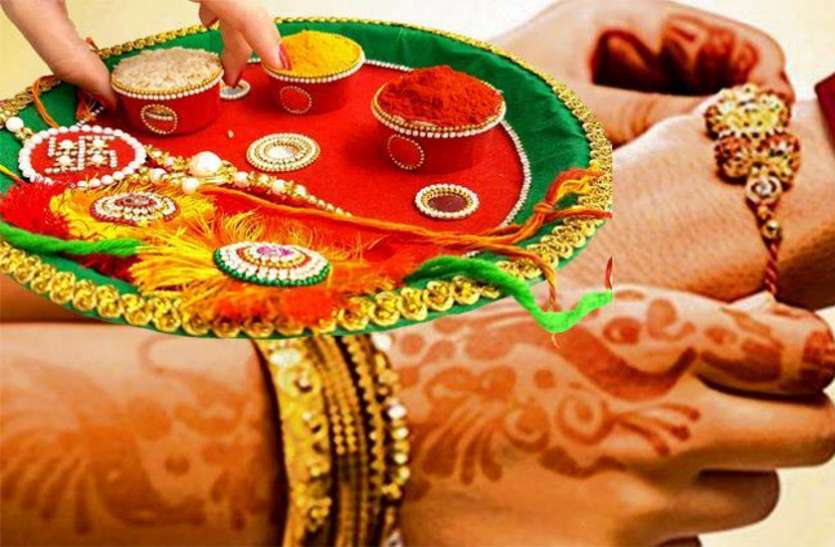 "I have always been protective about you. Though it may have been quite overwhelming at times, but all I ever wanted was your good. Happy Rakhi, dear sister."
"I thank my parents for giving me such a wonderful life. I also thank them for giving me such a lovely sister who has brought so much joy and happiness in my life. Happy Rakhi, dear sister!"
"It is Rakhi today and I am feeling super awesome. Wishing you a very happy Rakhi, dear sister."
"Many this auspicious occasion turn all your dreams into reality. Happy Rakhi, sis!"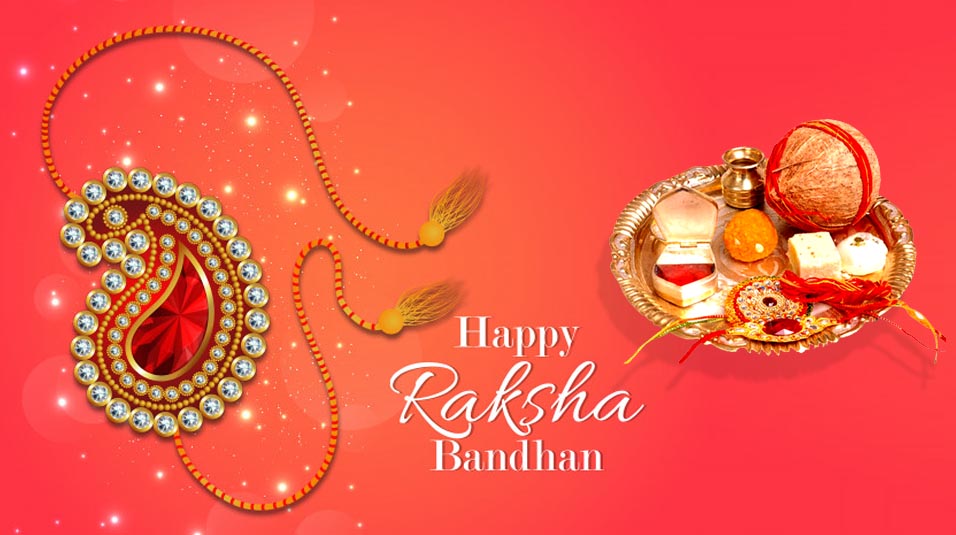 "You are an awesome sister and a marvellous friend. May you always be happy. Wishing you a very Hppy Rakhi."
"A brother shares childhood memories and grown-up dreams."
"I sought my soul, but my soul I could not see. I sought my God, but my God eluded me. I sought my brother and I found all three."
"Dear sister, I still remember how you fought for me and defended me from bullies in school. On this day, I too take a vow to always stand by your side. Happy Rakhi!"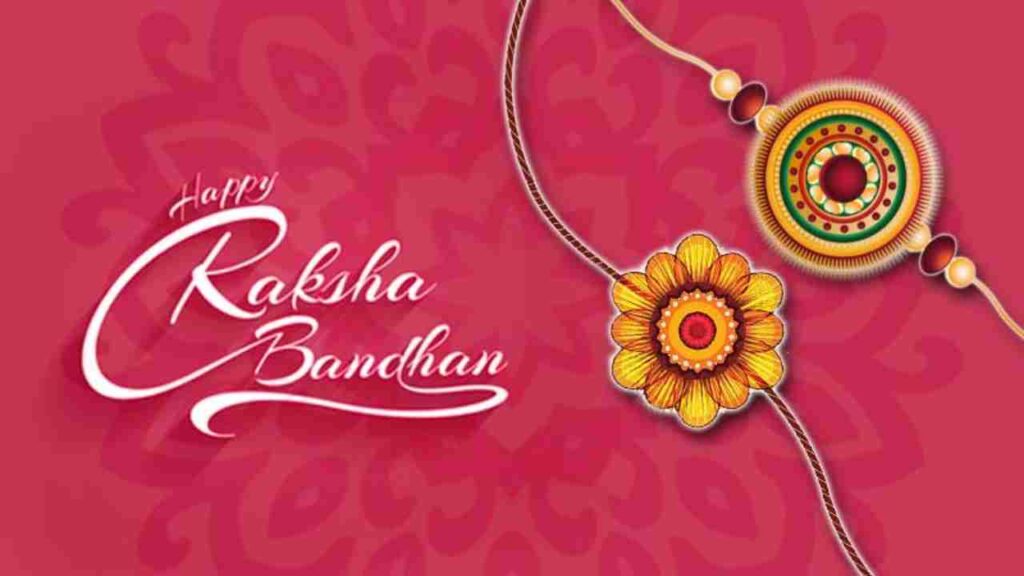 "Sending lots of love and warm hugs on this special day my lovely sister. Happy Rakhi!"
"Sister, may God bestow happiness and good fortune on you. Happy Rakhi!"
"As the years go by and we grow older, the love between us siblings continues to grow stronger. Happy Raksha Bandhan, dear sis!"
"I take a vow that I will protect you and stand by you all the 365 days of the year. sister, happy Raksha Bandhan!"
"Happy Rakshbandhan to my lovely sister, may you have a great time and enjoy this festival. "
"Rakhabandhan is the festival of bonding between siblings, have a great day and a wonderful year ahead."
"This Raksha Bandhan may god fulfil all your dreams and I help you in accomplishing it. "
"I am a fortunate brother that I have a badass sister and to the best sister ever, I wish Happy Raksha Bandhan."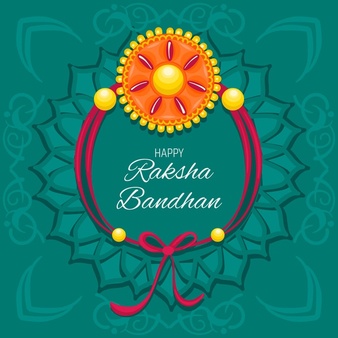 "The celebration of Raksha Bandhan strengthens the bond of a brother and sister. Happy Raksha Bandhan to you brother."
"Happy Raksha Bandhan, Happier Raksha Bandhan and a Happiest Raksha Bandhan to my dearest brother."
"On the occasion of Raksha Bandhan, I am not with you dear sister, I'm sorry for that. Have a great festival time."
"Dear sister, have a great Raksha Bandhan time. Though we are apart physically by heart we are align."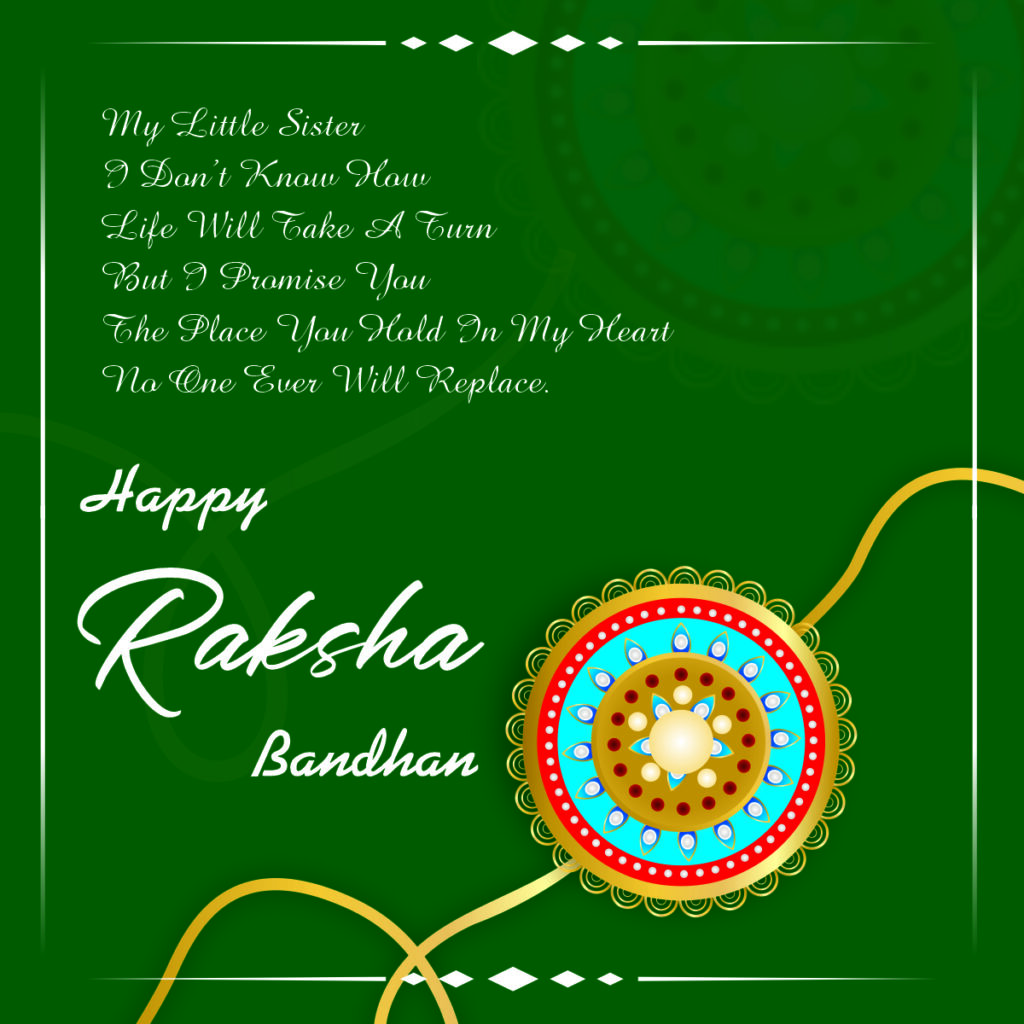 "I'm the proud brother of three sisters and I love all of you, I can't be with all three, but wish you have fun."
"This one is the most wonderful relationship that I share with my sister! I am so obliged to God for gifting me with such a wonderful and protective sister. Happy Raksha Bandhan"
"Happy Raksha Bandhan to you dear brother, we love you a lot and proud the kind of brother we have got."
"There is no meaning in celebrating Raksha Bandhan when my sister is not here to tie the rakhi. Missing you a lot, sis, with a heavy heart, wish you a happy Raksha Bandhan!"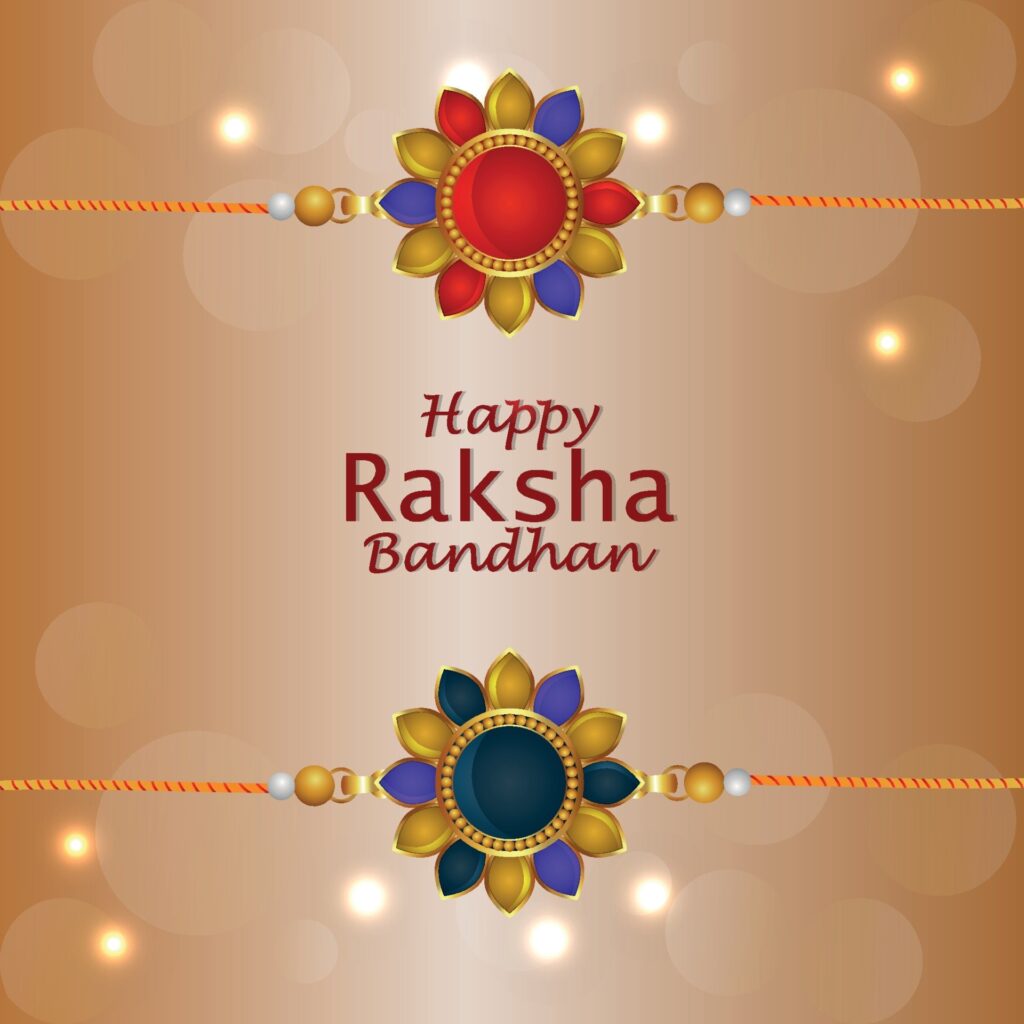 "I never wanted to share your love with anyone, but now, have to. Wish you a happy Raksha Bandhan, missing you badly."
"For me, there is nothing more painful than not seeing my sister at home on Raksha Bandhan. Happy Raksha Bandhan!"
"Don't make excuses for not coming, because your brother is smarter than you think. Come home, we all are waiting. Happy Rakshabandhan!"
"The Rakshabandhan celebration remains incomplete without you being at home and I am not with any gift. Wish you a Happy Rakshabandhan!"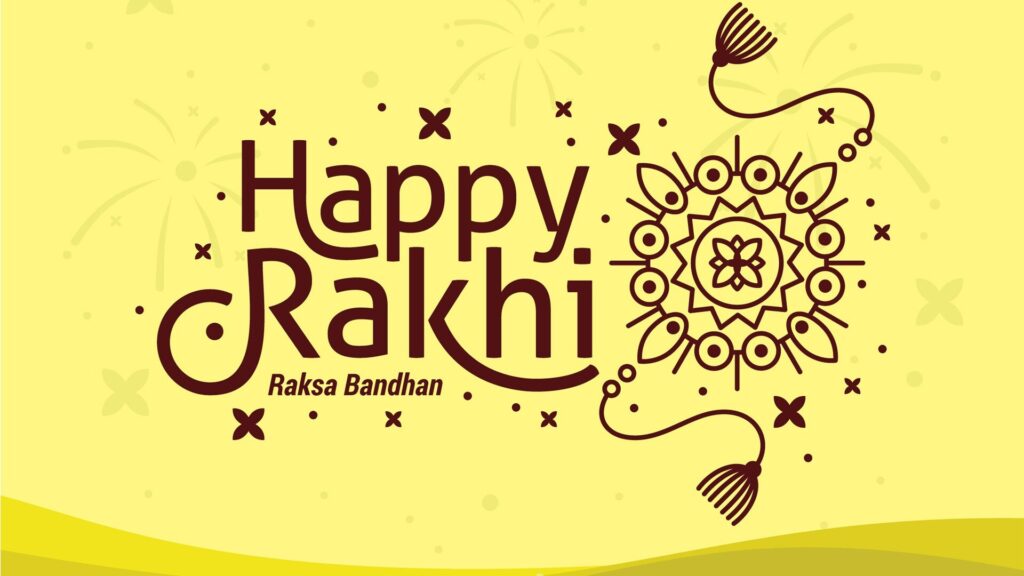 "A brother and sister share a relationship that has more love than any other relationship. Rakshabandhan is the celebration of the same bond. Happy Rakshabandhan to you my sis. Missing you a lot today!"
"Although our thoughts never matched, we understand each other better than anyone else. Wish you a happy Rakshabandhan."
"Together we are the best partners in crime and no one could ever beat us. Happy Rakshabandhan to my sweet sister. "
"Handling a brother like me is not easy. Thanks for doing that with such gusto. Happy Rakshabandhan Sis."
"I want to wish you a happy Rakshabandhan with all my heart. Happy Raksha Bandhan dearest sister."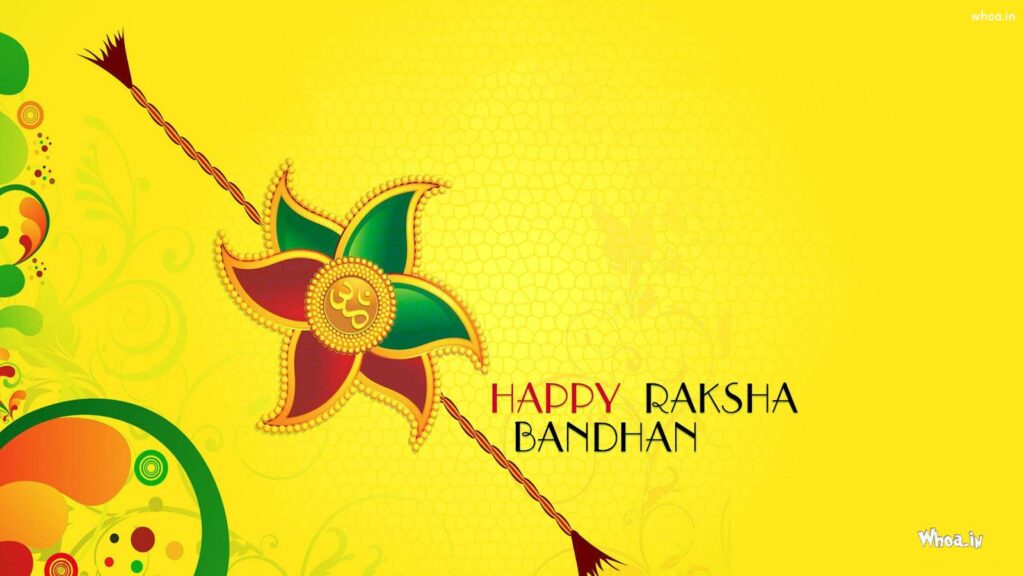 "Festivals are charmless without you, and Raksha Bandhan seems, has not even come. Missing you a lot sister, please come soon. Happy Raksha Bandhan."
"Missing you on Rakhi dearest sister, sending your gift. Happy Rakshabandhan."
"Missing you a lot dear sister. On this Raksha Bandhan, from you, I want a promise that no matter what you will never miss coming home for the celebration. Love you a lot. Happy Raksha Bandhan"
"This Raksha Bandhan, I am forgiving you for the mistake but don't expect me to do so always. Missing you a lot. Happy Raksha Bandhan, dearest sister."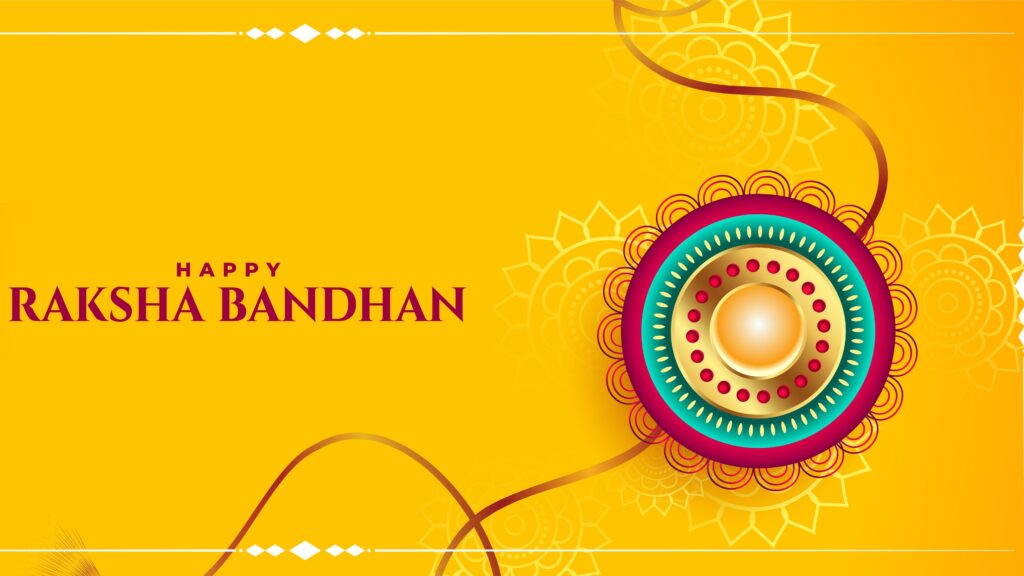 "You are package of surprises and fun, I am missing you a lot on Raksha Bandhan."
"Every Rakhi reminds me how we used to fight in childhood for gifts, attention and love. Miss u sis."
"After your marriage now I have understood what it is like missing someone. Happy Raksha Bandhan."
"HappyRaksha Bandhan to you dear sister, we are missing you, this is the first time we are celebrating this festival without you. "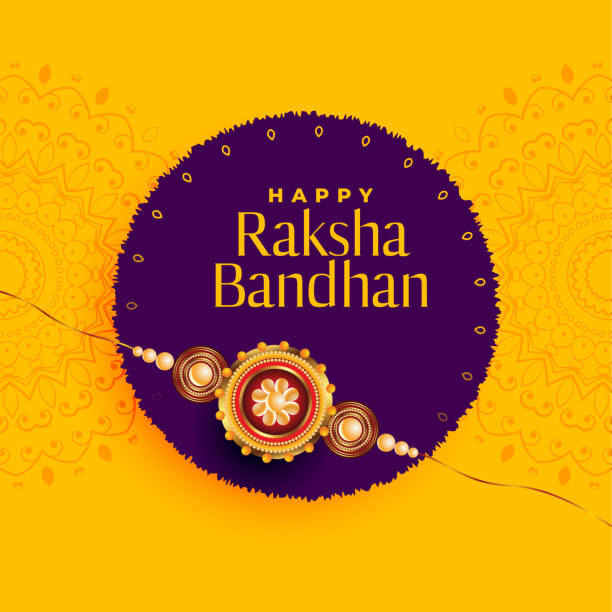 "You are the charm of our home, every Raksha Bandhan we realize this. Have a great festival."
"I am the angel of our home and you, the monster. Still, we love you, and for this, you must be thankful to us. Happy Rakshabandhan!"
"Dear Brother, you are not an outsider! You are just like our family members. We all love you a lot. Happy Raksha Bandhan!"
"More than a brother and a friend, you are rival and enemy. Always competing and complaining! Happy Raksha Bandhan to my rival."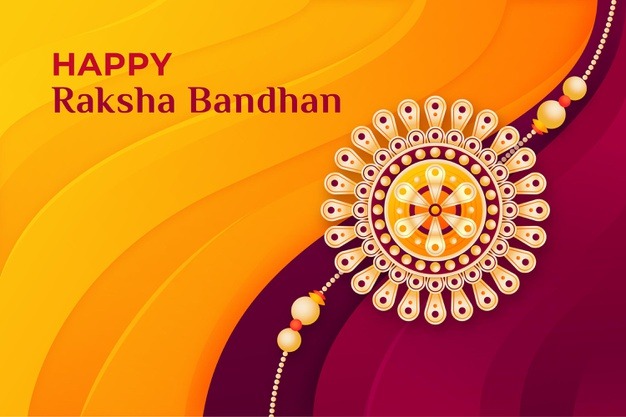 "Happy Rakshabandhan to you niggard! Every year I hear your excuses for not buying Rakshabandhan gift for me. As usual this year also, I'm waiting to hear a new one."
"If you want to see your sister happy with this Rakshabandhan, gift her a sister-in-law. Only she would be able to correct you! Happy Rakshabandhan!"
"Many many wishes for the Rakshabandhan, Bro. I'll pray to God to make all your bad wishes come true if you are going to come without a gift this year too."
"Happy Rakshabandhan to you dear brother. Your sister is not an insatiable person, so I would settle down with few thousand of cash this Rakshabandhan. Hope you understood my feeling."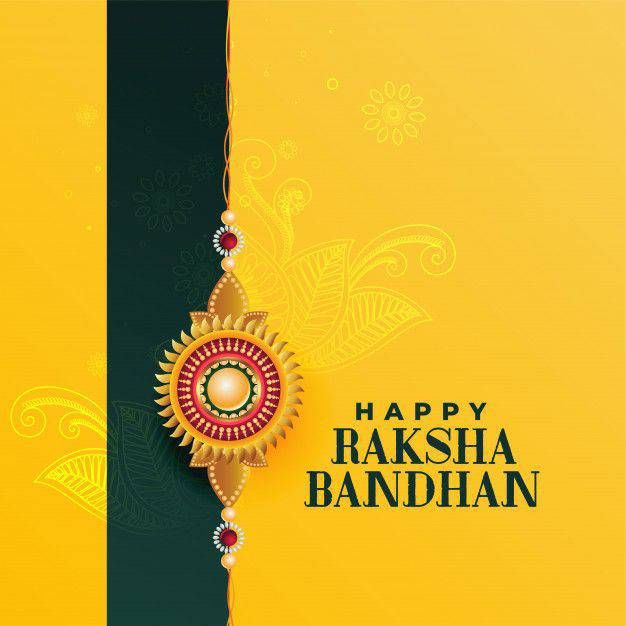 "The time is tough, you can go out to buy gifts, there is a salary cut. Keep all this bullshit with you. I want my Rakshabandhan gift, no matter what. Happy Rakshabandhan to you!"
"Just like Rakhi is incomplete without thread, Rakshabandhan is incomplete without a gift. Many many wishes for the Rakshabandhan dearest Bhai"
"Circumstances parted us on our favorite festival. I understand, how important it is but trust me, I missed you badly. Happy rakhi to you Bhai."
"With lots of love, care, compassion, dedication and wait for my lovely brother's face, I am sending this rakhi to you. Will miss you a lot on Raksha Bandhan."