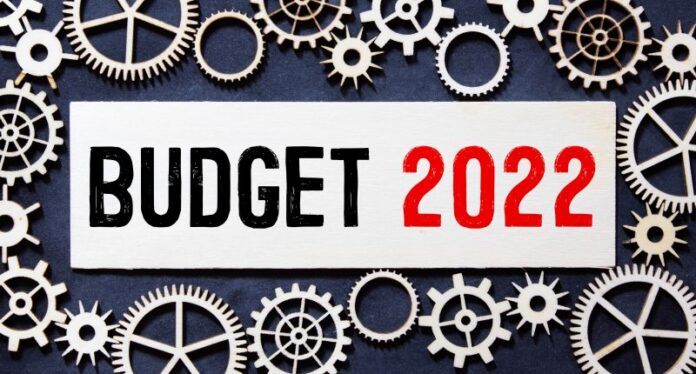 This article is with regards to the upcoming Union Budget that will be presented on 1st February 2022., we mentioned quotes from Leading Industry Experts on Union Budget 2022: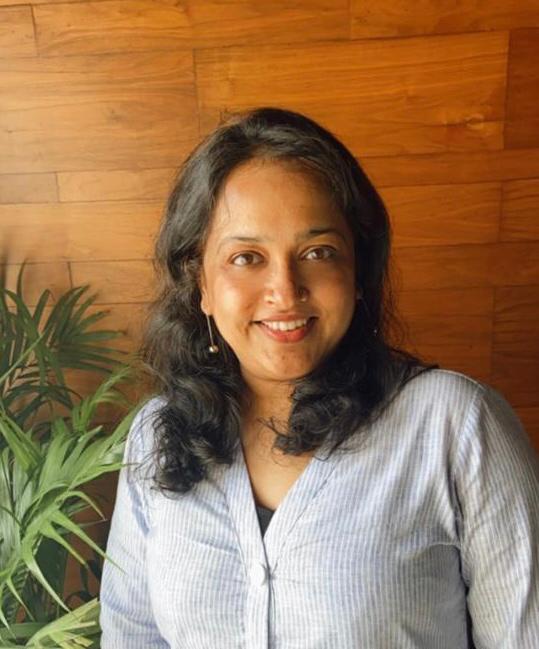 People have displayed remarkable resilience and adaptability in these uncertain times. It is urgent now to focus on school education. The Central Government along with stakeholders of the Education Sector must work to restore a sense of normalcy and build resilience into this sector.
Normalcy will come once efforts are directed towards returning students to the classrooms. Technology alone cannot bridge the gap. The Central Government should appoint more teachers, train them to create classrooms with fewer students like 'Study Bubbles' to restore and sustain live interactions in a safe environment.
Resilience needs an appropriate support system. Children's education has been compromised due to financial uncertainty and constraints. Government should create avenues for educational financing to support parents and schools. Insurance designed to mitigate risks that disrupt a child's education should be provided. This will ensure continuity and improve accountability of the Education Sector.
The Union Budget will be presented against the backdrop of the country's third coronavirus wave—vastly significant for a prime agricultural sector like Tea, one of the largest employment-generating sectors in India. Last year, the government had emphasized the health and well-being of the workforce, especially women and children working in the estates, alongside focusing on reinvigorating human capital.
We expect the reinforcement of these policies in the sector with a clear roadmap on infrastructure development—particularly in terms of roadways, developing integrated cold chains and an integrated strategy to maximize productivity. Additionally, doubling farmers' income will also help boost the tea industry.
Faster refund of GST input to start-ups and taxation process simplification for e-commerce companies will encourage investments in the sector. Moreover, specific measures to improve the ease of doing business in the country will help attract more FDI and stimulate production and employment generation. Focus on simplifying rules for B2C exports from India and relooking at the guidelines for FDI in the sector will also attract potential investors to this industry.

Ankita Riva, Co-founder & COO, Zymrat:
Zymrat is a D2C performance wear brand, based out of Bangalore, India, with some of the world's most innovative products, and we are set to have one of our best years in 2022 in terms of growth. To make products which compete with brands at global level, our supply chain touch points are spread across 4 countries including India. I am hoping that for young and growing startups like ours, Govt brings incentives and relaxations on custom duties. Global supply chain and global transport has been hit due to the pandemic in the last 2 years, and it is already adding to the cost of manufacturing significantly and continues to add. There is a 35-40% duty that Govt levies on top of that. While this is a great idea for promoting the Make in India initiative, for certain high end products we still have to get technology, raw materials and goods from outside. In such times a duty waiver for startups which are working on cutting edge technology from across the world would be a boon for all businesses. This can be limited to companies under certain annual turnover, but it is a need of the hour.
Important Announcement – EasyShiksha has now started Online Internship Program "Ab India Sikhega Ghar Se"
Ujjawal Asthana, Co-founder & CEO, Zymrat:
We are currently in a very exciting phase for Zymrat. We have back to back launches and campaigns coming in the next 3 months. What can change the game for growing startups like ours is the access to our GST input. Cash and liquidity are the kings for any growing startup, but with rules related to GST/RCM/Equalization Levy etc, we have to add a significant amount of money into the Govt's treasury which can get blocked for days. If there was a way for companies to utilize the GST input amount, either in form of loan or cash, it'd be a game changer. Other than this I hope that more ease is brought into running a digital first business in India. When RBI E-Mandate with regards to online payments came into picture in September 2021, many digital first startups suffered heavy losses, including us. This happened because the payments for all the digital services that we use, such as email, digital ads, ecommerce platforms started failing, and in some cases it continues to fail. The auto debit transaction limit must be increased beyond Rs 5000 so that businesses like us can run more smoothly, and can continue to build on the dream of truly digital India.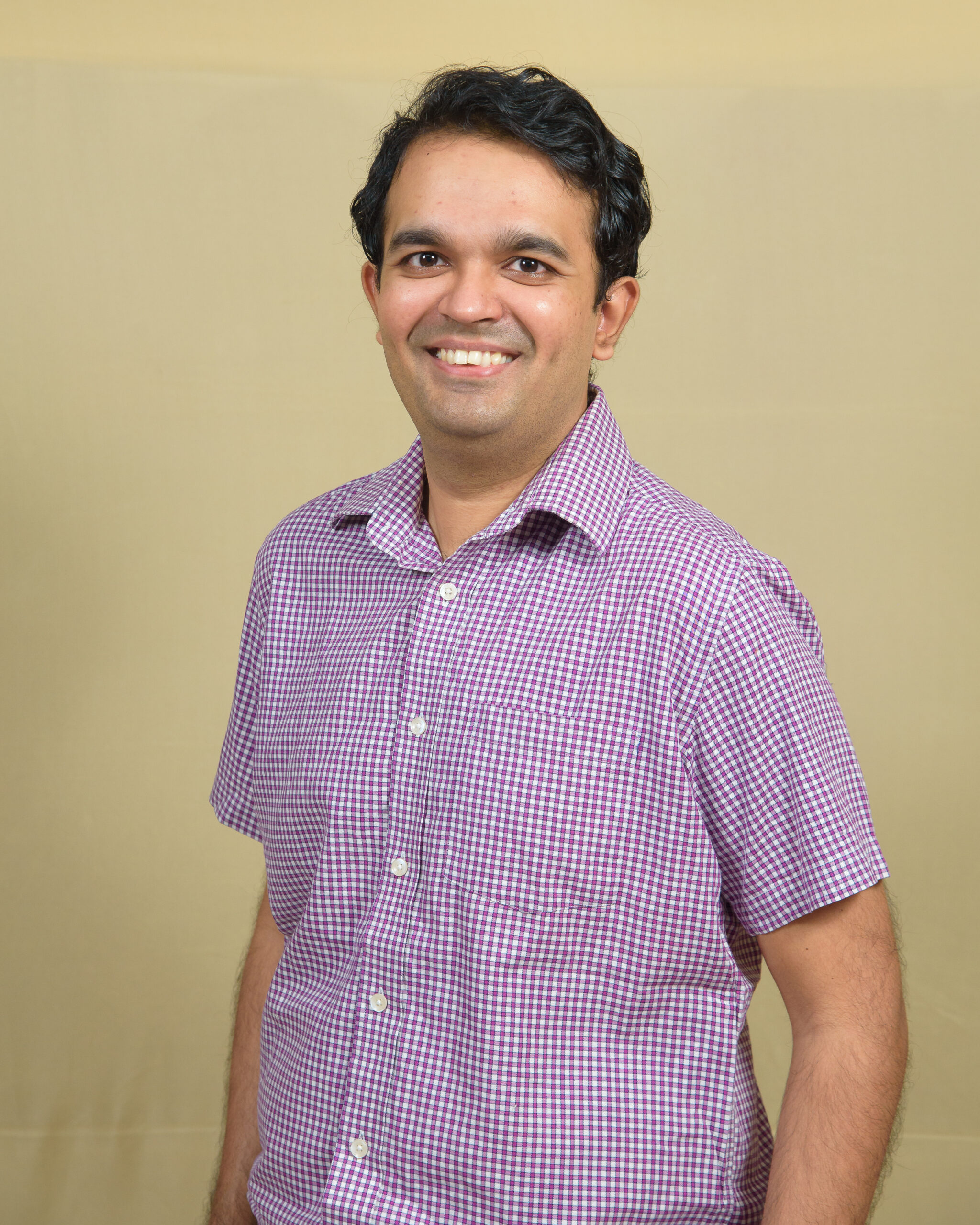 The last two years have been a roller coaster for businesses – small and large, owing to the CoVid situation. Online has been a blessing in this situation – both for consumers and for business owners. In the past, online retail has faced a lot of backlash from physical retail owners. This year I hope that all retailers adopt online as a new way of selling instead of seeing it as competition. In this regard, I am hoping the budget focuses on policies that will recognize online retail more. Personally, I await more clarity on the new eCommerce policy, that will help in this regard. And, India is a hub for handmade skilled products, across textiles, bags, footwear etc. This space overall has taken a big hit due to CoVid. I hope some relief packages are offered in this budget for the sector. At Zouk, we see tremendous potential for Proudly Indian products globally. So, ground-level policy support will help brands like us take our India-inspired designs to the world. That can also become a game-changer for the country, in terms of driving the export economy. In terms of business and economic outlook in 2022, our government has done a phenomenal job in delivering over 100 crore vaccines. With newer variants of CoVid coming, vaccination seems to be the only way economies will operate normally. Therefore, I see 2022 as the year of the resurgence in retail activity. I expect sectors like travel, hospitality to bounce back strongly. That will result in lifestyle brands like us, who sell bags, wallets and travel accessories currently getting a big boost. I also expect online to become a mainstay in how consumers buy products now. 2022 will set the foundation for the coming years in terms of GDP growth and I see India going back to becoming one of the fastest-growing and most exciting markets globally.
Our honourable Prime Minister kickstarted a movement last year for an Atmanirbhar Bharat. As a Proudly Indian brand, we felt great when the same message came from him. We also saw a lot of support from consumers for Vocal for Local brands like us at Zouk. I expect some budgetary boost and subsidy for brands taking Proudly Indian brands to a global market. The recent rollback of the GST rates for the textile sector was the right move. I think the government really understood the concerns of the sector and it showed great maturity in making quick amends. I am sure the government now understands the issues of the sector better and will act to help the sector further. In 2022, we will see us coming out of the shadows of CoVid and living life freely despite the pandemic. This will have a tremendously positive impact on the economy. I expect higher GDP growth rates and we will build the base to move towards consistent double-digit GDP growth rates in the coming years.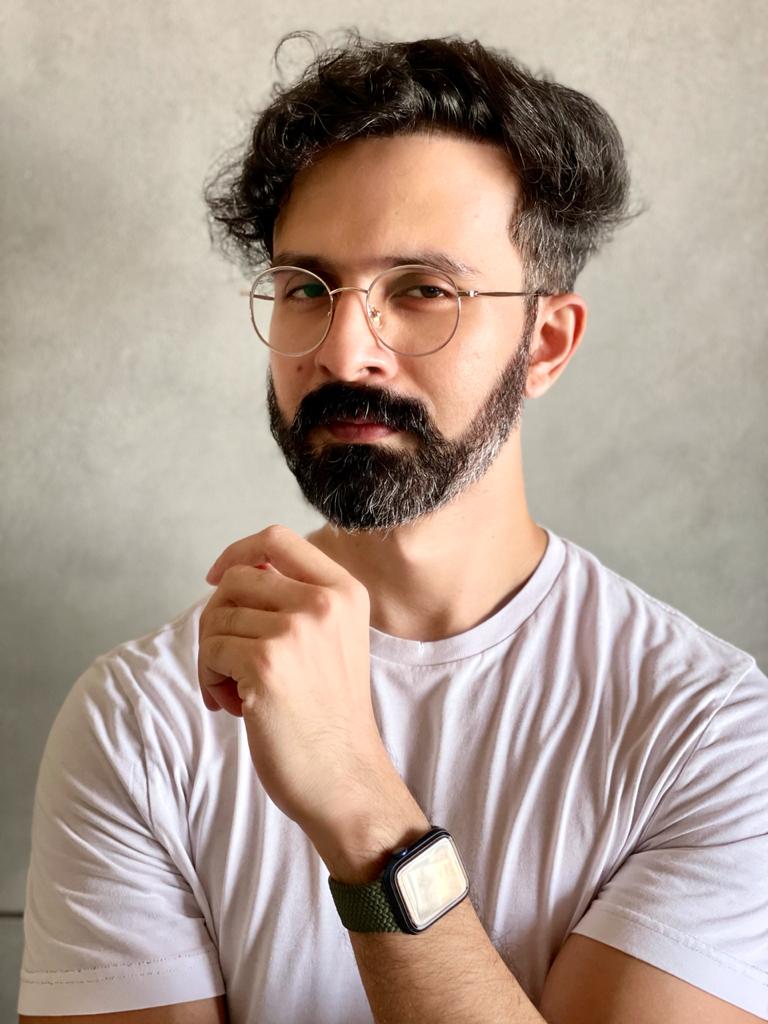 We've seen over the last two years that how we create, transact and consume is now digital first and with this budget I'm hopeful that there is further simplification of process and boosters for growth added to the digital economy especially to enable us to build digital first businesses. I also feel there needs to be a start to recognising the needs of the influencer/ creator economy and simplify the process of how individuals and companies in this space can manage the business end of their work. It's something that will help build an entirely new form of growth.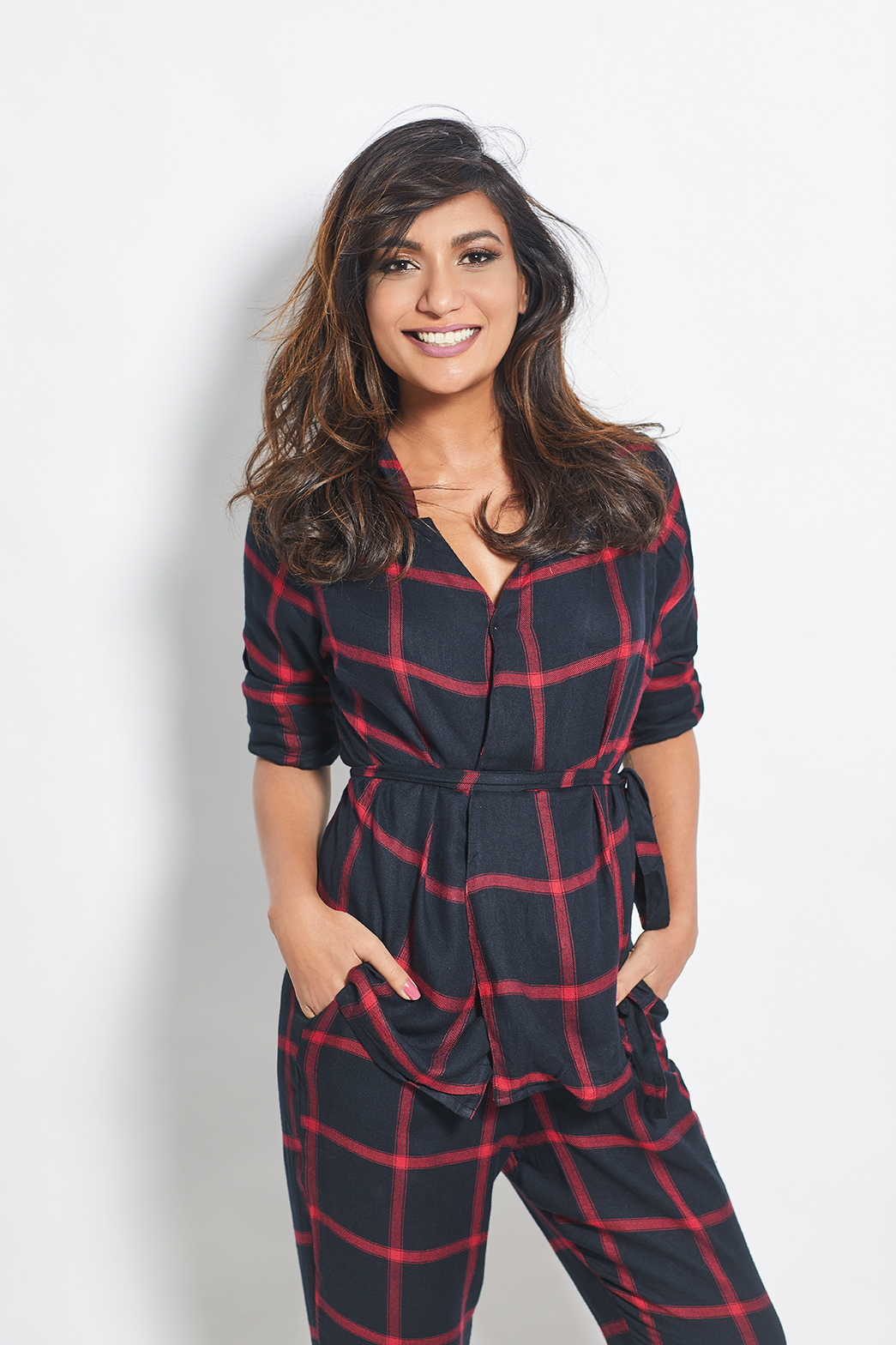 As always, it is my hope to see this year's budget provide support to areas having a direct impact on women's health, safety and empowerment. As we already know, COVID has had a disproportionate consequence on women, whether in terms of historic declines in labour force participation or reduced access to critical healthcare resources. I hope Budget 2022 takes steps to reverse these declines, with support for women's healthcare, education, job skilling, and family-friendly tax policies that ensure a woman never has to choose between her health, career or family. Particularly close to my heart would be initiatives to ensure that women are safe and empowered in the digital world—so that they may fully participate in the new Creator economy without rampant sexual harassment and intimidation that currently inhibits their full potential.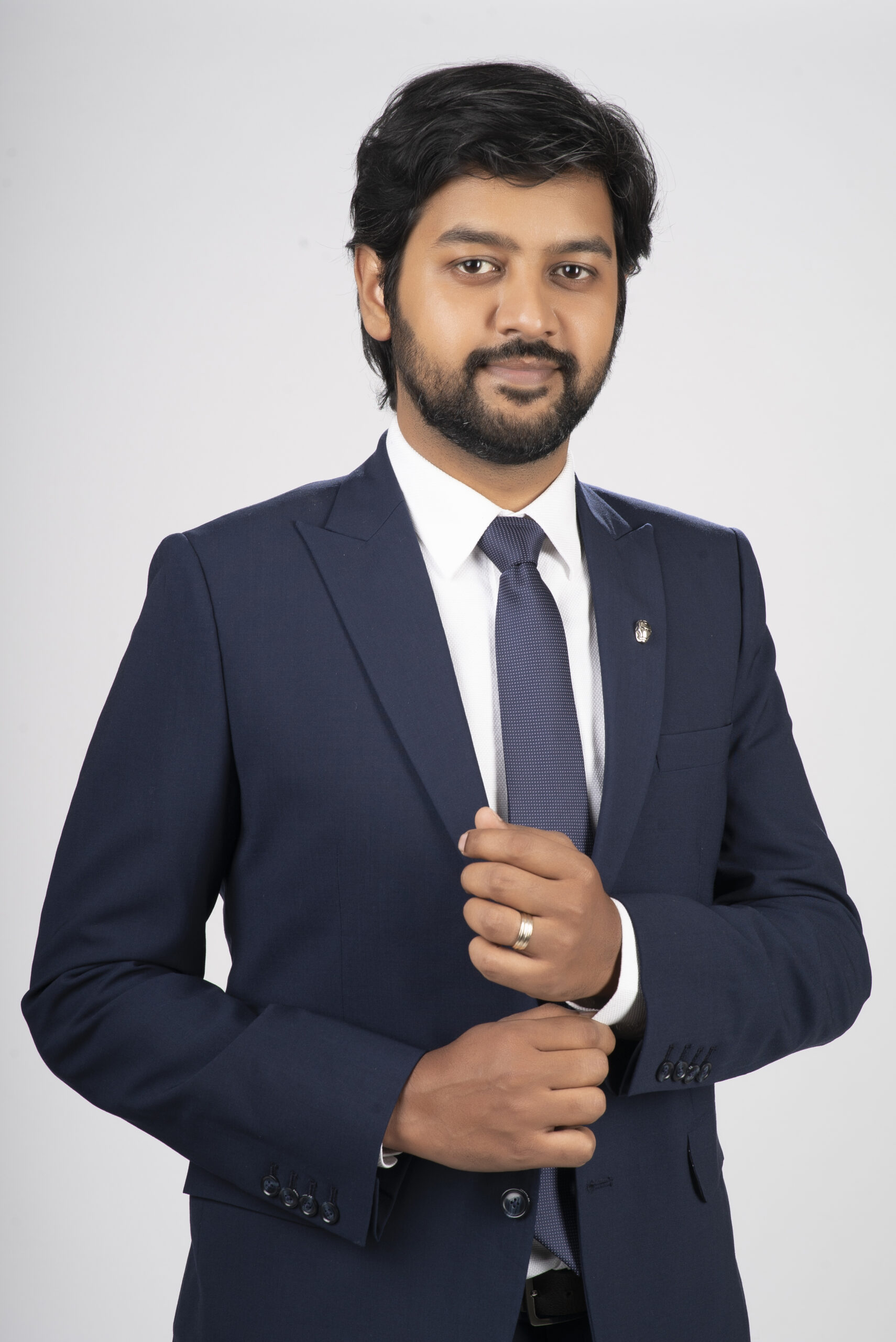 One of the few bright spots in the last two years has been the thriving startup sector, both in India and around the world. Historic levels of funding, innovation, employment and wealth creation put into sharp relief the benefits of entrepreneurship-friendly policies, whether through tax and financial incentives or the development of critical infrastructure. As digital becomes the dominant medium, policies that facilitate the rapid rollout and adoption of technologies like 5G and improved broadband penetration would be welcome. Continuing relief from the impact of COVID on both employers and employees would also help support economic recovery.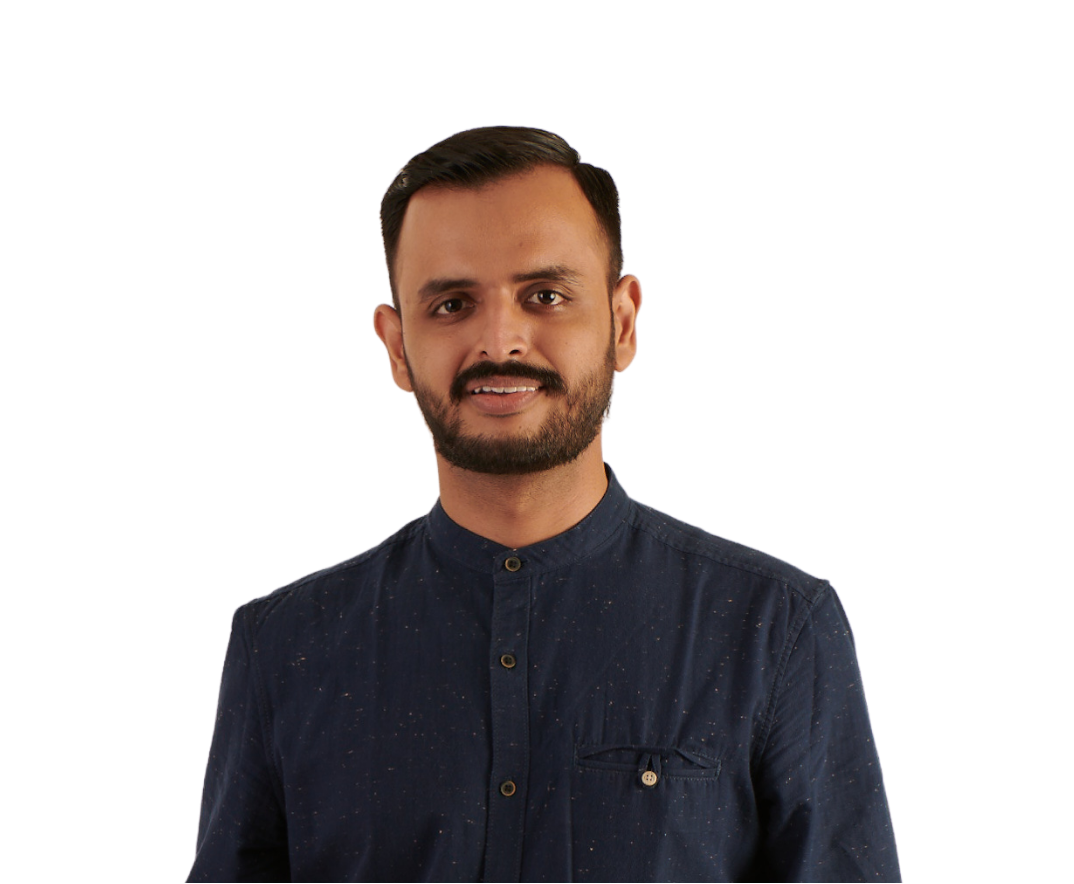 With regards to ESOP tax deferment for startups, in the last decade or so, the Indian Startup ecosystem has become a key force that will lead India's future growth. Currently, tax on such ESOP gets levied at the time of exercise at the fair value of ESOPs. This will save the employee from the tax burden on the notional amount and the tax payout will occur only on the actual realization of cash against such securities.
For clarity on Crypto transactions and tax, there has been a significant surge in crypto investors within India and also new players are emerging within the industry to cater to investors' needs. Also framing taxation laws around it would clear the ambiguity at the investor's end and thus avoid any potential conflicts with the taxation authorities. If at all the ban is announced on the existing set of cryptocurrencies as an asset class, what will be the implication of it for the existing set of investors? With the relief for individual and salaried taxpayers, It has been a long time since the current threshold limit of income was set on which there is no tax. For a certain corporation, the current maximum tax rate is 25% and thus it will be the right time to revisit the 30% maximum tax rate of individuals.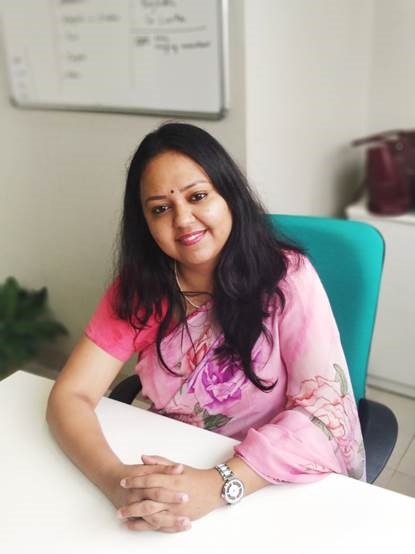 The pandemic has resulted in a tremendous learning loss for students across the country. As children return back to school in phases, it is essential that the Government sets up programs to bridge this learning gap. One step in this process would be a robust program to train teachers on how they can work with students to bring them at par with the expected learning levels of their grades. In order to facilitate this, the Government must allow partnerships between private players to be a part of educational governing bodies to ensure a greater reach for upskilling programs in the government sector for teachers. Partnerships will ensure that all teachers across the country are trained before the next academic year begins and each school can plan a few weeks of a bridging course at the beginning of the year. Along with this, reduction in the GST slab for teacher training will help make these trainings accessible to all teachers. We hope that the educational reforms in Budget 2022 will result in more effective reach and aid in achieving the goals of an inclusive and Atmanirbhar education system
Ms. Shaina Ganapathy, Head of Community Outreach, Embassy Group
After the now-apparent recovery of Indian economy has proven it remains strong and robust, the country is now looking forward to a budget that will strike the right balance between addressing economic deliberations and driving social change. At Embassy Group, we aim at creating lifelong resilience to illness and disease with end-to-end healthcare interventions for Government School students and in strengthening the existing healthcare infrastructure of our nation. We'll see long-term growth in this crucial sector with the Government focusing on comprehensively building an ecosystem where health services are accessible for everyone.
There is also a heightened need for more emphasis on training and skill development. Embassy Group believes in empowering students from underprivileged backgrounds through holistic and innovative learning programs for self-development and future employability. Skill development is a vital means of empowering the youth of today and ensuring them a secure future. With over 12 million people joining the Indian workforce annually, the Union budget can be effectively bring in more policy measures aimed at strengthening the next generation of blue-collar employees, and contributing to the growth of the Indian economy through an upskilled workforce.
The Government of India has taken significant and noteworthy measures to combat malnutrition over the past few decades through the Integrated Child Development Scheme and the Anganwadi system. We anticipate that Union Budget 2022 will continue to focus on transformational reforms to improve women and child welfare in the country. The honourable Union Finance Minister has also indicated that the next Budget will focus on welfare schemes and infrastructure development, with special emphasis on direct benefit transfer (DBT), public procurement through GeM portal, technology-based governance, fund allocations to the North-east, and gender and child budgeting.
We are looking forward to measures that can provide the necessary impetus for overall growth and positive social change on a national scale, leading to a successful implementation.
RCM Reddy, MD & CEO, Schoolnet India Ltd
Schoolnet India looks forward to the Budget 2022-23, as the past year has been very challenging for school education. In keeping with the National Education Policy 2020, we hope that the Government of India announces measures to strengthen the digital capability of each school, owing to the great digital divide that still exists, on a mission mode. Such a digital initiative should be holistic including access to the internet, affordable & appropriate devices, projectors, teacher training in digital pedagogy, curriculum centric multimedia content, adaptive assessments, and analytics to track progress. Given the considerable expertise of the private sector in Edutech, PPP models could be explored to execute such a mission. This will set the foundation on which the effectiveness of teaching and learning will improve and pave the path to democratise access to education.
Mr. Vidur Garg, Founder BrainGymJr and Ms Sonia Notani, Co-founder BrainGymJr
India has witnessed an acceleration in adoption of the internet and digital tools since the Covid pandemic with over 500mn active internet users predicted in 2022. With this, there has been an acceptance and understanding of the value-added education technology can bring to learning sans boundaries. ~80% of students in K12 are aware of EdTech.
The National Education Policy, 2020 emphasises Foundational Literacy and Numeracy; elaborating no rigid separation between academic streams, extracurricular, vocational streams in schools. The next step is to enable ed-tech companies to offer accessible & affordable solutions:
Encourage public-private partnerships to augment best in class technology for learning at scale, especially in foundation years of primary schooling. Provide public schools with a fixed budget outlay to invest in and harness private programs that supplement academia
Government should allow individuals to deduct expenses incurred on an online learning programme from their taxable income, similar to the exemption in NPS.
GST rate for any education apart from school & college is taxed at the same rate as consumer goods such as fashion or perfumes – this should be removed or brought down to 5%
Invite education technology companies to collaborate on Diksha and similar platforms to offer technology-enabled solutions that are personalised, application-based and can be mass adopted at subsidised costs
The education technology sector can leverage a whole host of learning through new-age technology; going beyond online or live classes. There should be grants to invest in the research and development of deeper ML & AI-based cost-effective ed-tech solutions.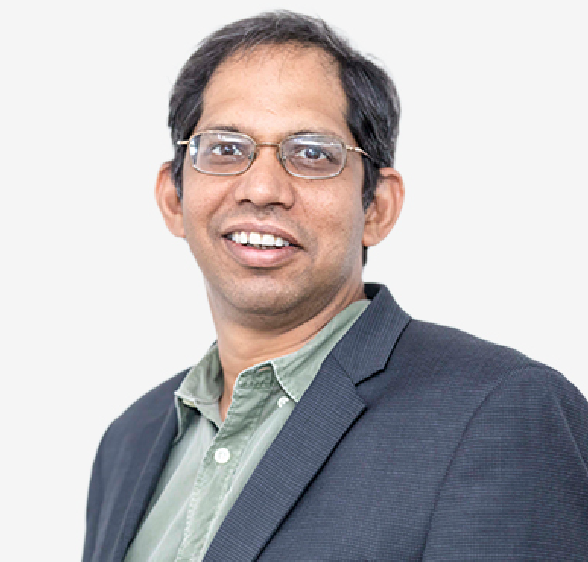 The Union Budget is crucial for the Education sector this year. Last year due to the unprecedented rise of covid cases Education sector's fund allocation suffered as Healthcare needed more attention from the Govt. However, this year we are hoping FM will be generous in fund allocation given the kind of hurdles faced by the education sector during the pandemic, it surely needs a booster.

We expect the FM to announce programmes and schemes which can provide availability of funds that can bring relief from GST and RTE reimbursement.

I would also like to urge the FM to reduce the interest rates on bank loans for school trusts and include it in the priority lending segment. Providing education loans at concessional rates to schools & students would foster better infrastructure as well as access to affordable education.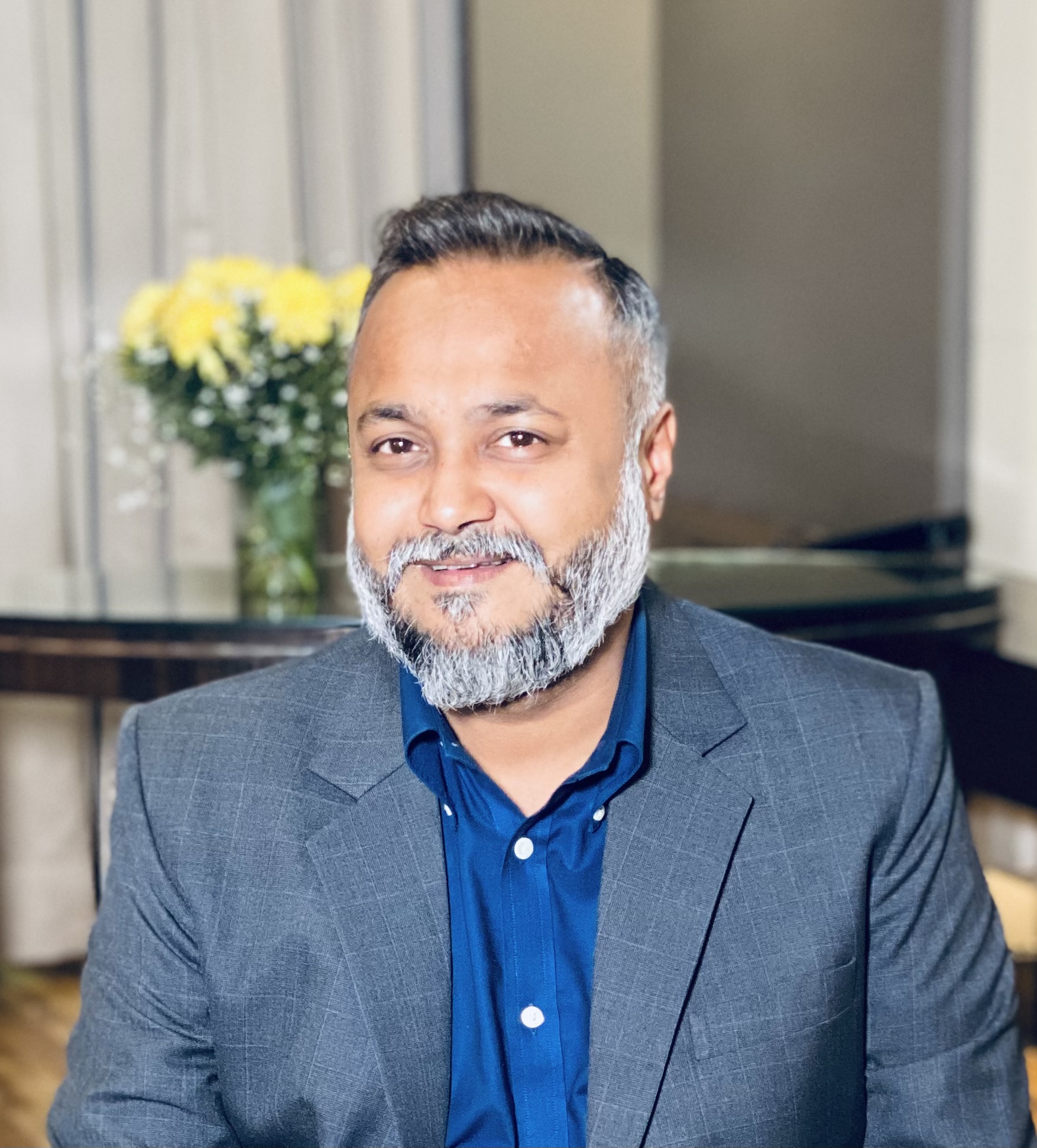 The foundation of the education system has been shaken by the pandemic but not the will of India. With the right policies and investments in human capital, India holds a key to empowering young people to catapult themselves out of this crisis and tread the path of economic and social development.
In most countries, basic education is nowadays perceived not only as a right but a duty. Governments around the world are nowadays widely perceived to be responsible for ensuring the provision of accessible quality education.
As incomes – measured by GDP per capita – are increasing around the world, so are the global resources spent on education in absolute terms.
NEP 2020 is a welcome step by the Center. But FM needs to double down the Education budget to increase the public investment from 3 to 6% of GDP at the earliest. As the youth of India will not remain young forever this demographic dividend opportunity will only be accessible for a couple of decades say till 2030. So, the best way to predict the future is to invest in the present.
And to make our democracy thrive we need contributing citizens for building an equitable, inclusive, plural and economically developed society, if the youth is not educated today, they can never become good citizens of the country. If you do not have good citizens, you will not have good politicians. If you do not have good politicians, you are less likely to have a good future.
So, doubling down on this year's education budget holds the golden key to contribute to the vision of a vibrant society and global knowledge superpower.
TCL
"Reduction on import tariff is something we are expecting, this will help us compete with countries like China, Mexico, Thailand and more. In the last two years, the PLI schemes have provided momentum to domestic and international investments, but so the investment from the Government side for infrastructure building will boost the 'Make in India' movement. We have to integrate India into the global supply chain scenario, to achieve that tariffs should be equal or less than competitive markets." Attribute it to – Vijay Kumar Mikkilineni, Head of Marketing, TCL India
"We are expecting that the import tariff will be reduced, so that our country can match up with the other competing countries like China, Mexico, Thailand and more. Additionally, we have witnessed much of compliance reforms in the last two years, the PLI schemes have indeed helped in domestic and international investments, but we have to keep in mind that setting up manufacturing units might take several years, so the investment from the Government side will boost the 'Make in India' movement."
Attribute it to Rimo Bose, PR and Branding Manager, TCL India
World of PLAY
"On the supply side, a much needed relief would be to waive customs duty on the import of electronic components. This will provide a boost to a growing electronics manufacturing sector and relieve stress that has built up over the last 18 months. It is important that we see a reduction in GST rates, given the component shortages we have seen the price of electronics skyrocketing. Lowering GST will make products affordable and give a boost to the electronics industry. A progressive take by the government would be to see the government providing incentives to companies with spends on research and development." – Hamish Patel, Chief Product Officer, World of Play
MPL
The online skill gaming and esports industry has been one of the very few sectors that has not just weathered the pandemic-induced slowdown, but has witnessed exponential growth. The industry is bound to grow even further, opening up new career opportunities for both gamers and game developers, and helping take Made in India games to the world.
As we look ahead, we hope the Government of India will introduce measures to adequately support this next phase of growth. Online skill gaming companies, which have flourished amid phenomenal investor interest, are well-placed to create jobs in roles ranging from VFX designing to software development. The Budget should consider levying a lower tax slab than the existing 18% to aid this. With esports a medal event at the Asian Games, and continuing to gain prominence, this will also help incentivise a greater number of professionals to get into esports and represent the country at global tournaments of this stature.
The industry will also benefit from a fund that can provide capital to talented developers and designers, putting India on the path to becoming the hub for game development globally. Access to infrastructure will be crucial in this regard. This can be achieved by establishing specialised AVGC Centres and Universities for talented designers, visual artists, and developers who may have the capabilities but not the resources to build world-class games. Lastly, we hope that this year will bring more clarity from a regulatory standpoint. Online skill gaming suffers from a lack of differentiation from prohibited categories and games of chance. A uniform policy will be welcome and provide much-needed stability to the sunrise sector. To be attributed to: Sai Srinivas, Co-Founder and CEO, Mobile Premier League (MPL)
Haptik

"Due to the increased push toward digitalization, the usage of AI across industries has increased remarkably. While the previous two budgets had recognized the importance of technology in shaping the new India, we now anticipate opportunities and significant government efforts to locate India as one of the world's preferred AI attractions this year. Considering this, we hope this time too the Finance Minister will put special emphasis on AI and technology for future ready solutions. We at Haptik.ai are optimistic about the center's vision for a digital strong Bharat and are looking forward to favorable measures that will boost the tech ecosystem in India." To be attributed to: Aakrit Vaish, Co-Founder & CEO, Haptik
B Medical Systems
"One of the expectations is for increased allocation in the healthcare sector – across the entire infrastructure, specifically for immunization. COVID-19 is far from over and it is vital that the country is well prepared to fight the pandemic and any future pandemics, and a reliable medical cold chain is critical for the success of any immunization program. We believe that creating a sub-industry for medical cold chain and separating it from commercial refrigeration, along with reduced GST rates could further boost the sector. The government should reduce import duties on critical components that are essential for manufacturing reliable medical cold chain units. This, along with production-linked incentives will help improve the country's ability to access world-class medical cold chain products and also improve India's export competitiveness in this industry." To be attributed to: Mr. Jesal Doshi, Deputy CEO, B Medical Systems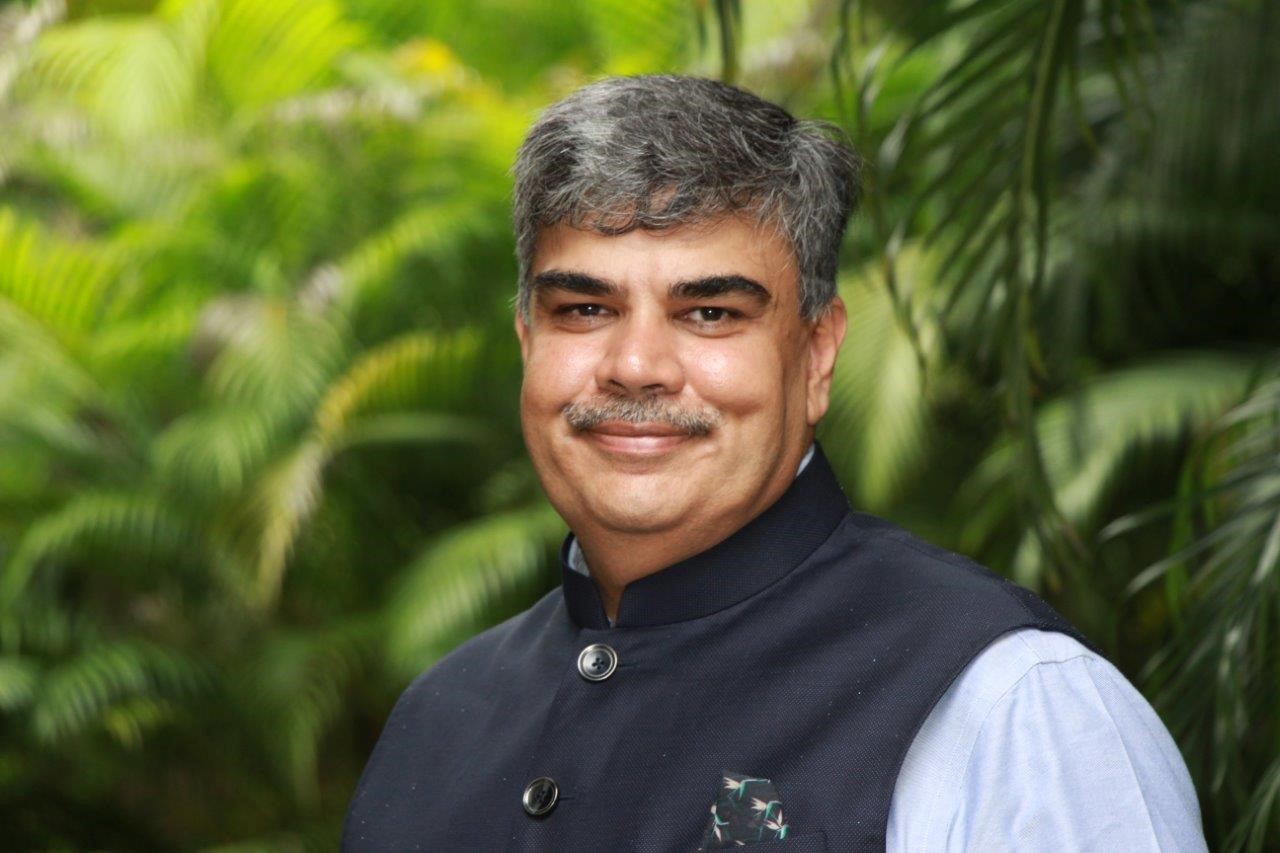 says, "We hope that the budgetary allocation to the overall education sector will see an increase this year, as the last two years have severely impacted both institutions and students, with a shift to the online mode. A fund allocation for the advancement in Technology Infrastructure to help enable institutes to invest in the latest technology tools, software, and high-speed connectivity will surely deliver a seamless high-quality learning experience to their students. The Government could also develop an education loan scheme for the ease in accessibility, disbursement and repayment terms which will support students from the lesser privileged strata and the deeper pockets of the country to benefit from."
Raj Mruthyunjayappa, President- India, Anthology Inc. , India's leading provider of holistic technology solutions to educational institutions
Says, "Last year was a watershed year for the Indian start-up ecosystem that led to the birth of numerous unicorns including few in the edtech space, in a clear indication that education in India is about to witness a digital disruption. The pandemic has already kick-started that revolution with learning moving significantly online in schools and colleges across India. With upskilling and reskilling becoming the new watchwords, there is ample opportunity for educational institutions to boost their efforts to revitalise education by adopting technology tools that will foster greater inclusivity. The National Education Policy (NEP) has identified skill gaps and has mapped local opportunities by putting together a skills framework. I hope that the Union Budget will look into augmenting the efforts in this space by setting aside a corpus that will help in creating a focused India Education Stack with the necessary infrastructure and focus on reskilling especially in tier-II and III towns and rural areas. This would be important if we have to sustain our projected GDP levels. Anthology has committed itself to partnering the efforts of the government in the education sector nationally, while also developing integrated skill analytics and e-governance at the state level. Without knowledge there is no progress and we are sure the finance minister will back all efforts in the education sector by channelizing resources that will substantially boost primary and higher education in the country"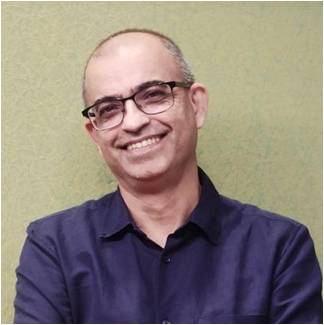 Says, "Speaking as an educationist, I would like to see a larger proportion of the budget allocated to education. Given a larger outlay, emphasis must be placed on ensuring universal access to education from Primary all the way up to Graduate  & Post Graduate levels. Importance must also be given to Research and Development. In the coming years nations with IP rights stemming from original research will be true wealth creators."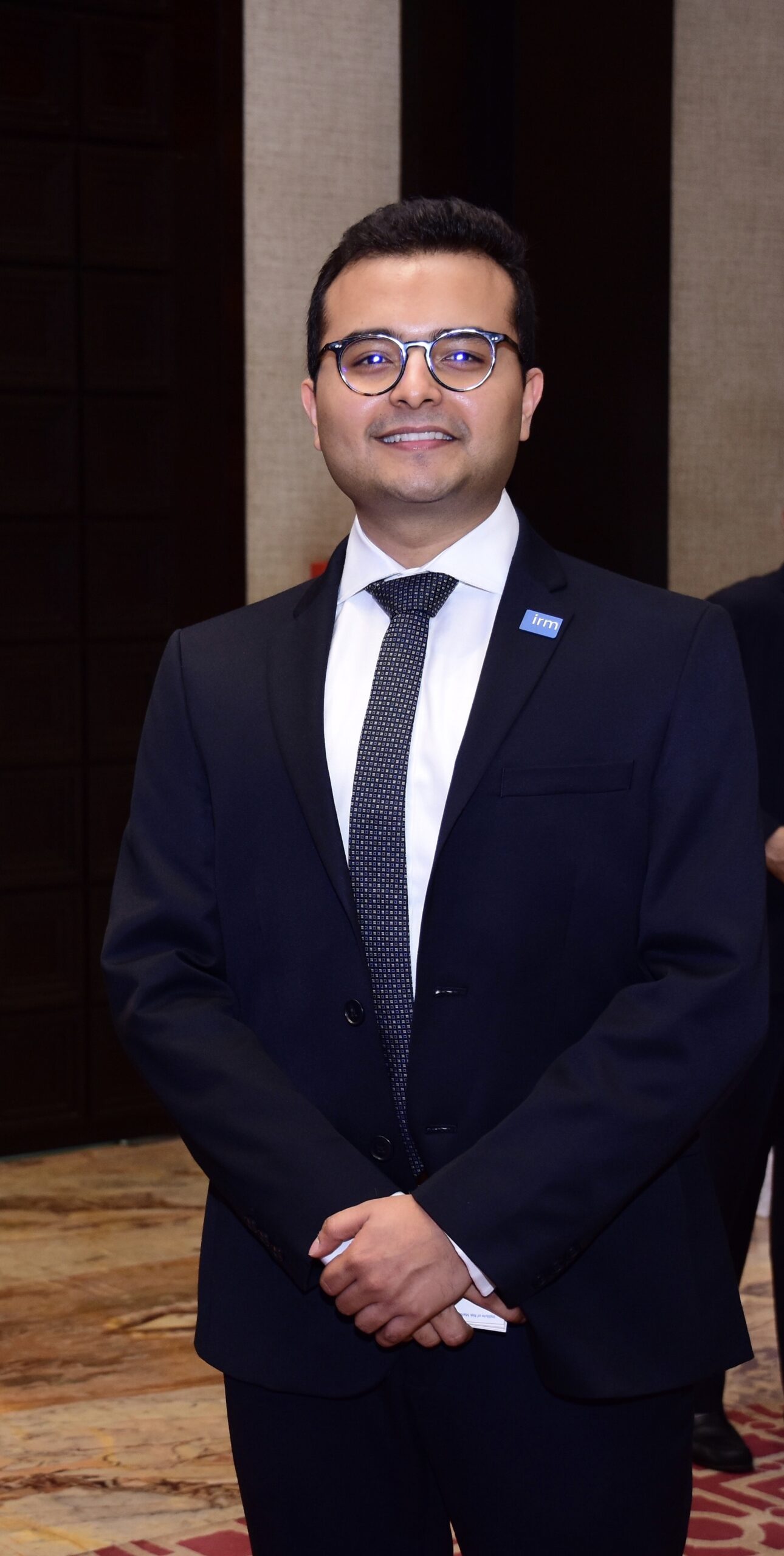 Institute of Risk Management, India Affiliate, Mumbai Spokesperson- Hersh Shah, CEO, Institute of Risk Management (IRM) – India Affiliate "As we enter the third year under the pandemic, the Union Budget 2022-23 will be key in building further economic resilience even as we work towards more robust growth across different sectors. The NEP 2020 lays down the foundations for this goal through far-reaching initiatives on skill-building. The Finance Minister can take this opportunity to take it forward by enhancing budget spending on new-age skills and promoting lifelong learning to ensure our workforce remains competitive in a rapidly changing skill landscape. Other than tax benefits on education loans, private participation can be ensured by mandating continual training and development of employees in large enterprises. Such measures can help augment India's position as a talent powerhouse even as it addresses unwanted layoffs and attrition within industries. As the pandemic exposed the lack of risk preparedness within the education sector, the government must take immediate action to ensure the long-term sustainability of higher educational institutions, especially in the face of increased competition by edtech companies. It can start by creating a viable structure for raising low-cost capital, similar to MSME financing schemes, thereby allowing legacy institutions to upgrade their teaching-learning methodologies and outcomes."
Ampersand Group Spokesperson- Rustom Kerawalla, Founder – Chairman, Ampersand Group
"Switching between online, offline and hybrid models during successive waves of the pandemic has put a lot of stress on the educational system. This year's Union Budget should prioritise widespread implementation of NEP2020 recommendations which would help to fill current gaps in infrastructure and pedagogy. Inclusion of a play-based approach at ECCE and Foundational Learning levels along with investment in digital resources and well-trained staff can boost learning outcomes to a great extent and ensures holistic development of the child in formative years. In addition, further implementation of the robust NSQF framework along with strengthening industry linkages to academia will boost employability and employment of Indian youth across sectors. Such government initiatives go a long way to support the education industry and will give every child, at every stage of "Education to Work" cycle, access to quality education and employability. Appropriate budgetary allocation will enable India to reap the benefits of its demographic dividend in the years to come."
Times Professional Learning Anish Srikrishna, CEO, Times Professional Learning
After a tumultuous two years, the education sector is looking to the government for increased support through the Union Budget 2022. The main focus should be on giving monetary impetus to initiatives that will help boost overall employability and upskilling, and increase the country's Gross Enrolment Ratio (GER). Moves such as relaxation on GST for online classes, tax rebates for working professionals who wish to enrol for upskilling programmes, and direct bank transfers (DBT) to help learners procure mobile phones/tablets/laptops and internet connections to subscribe to educational services, must be explored. It is imperative for the education sector to help propel India's millions to garner better employment opportunities and become more skilled to face a future that will be driven by technology-led changes, and appropriate budgetary allocations will be critical in achieving this.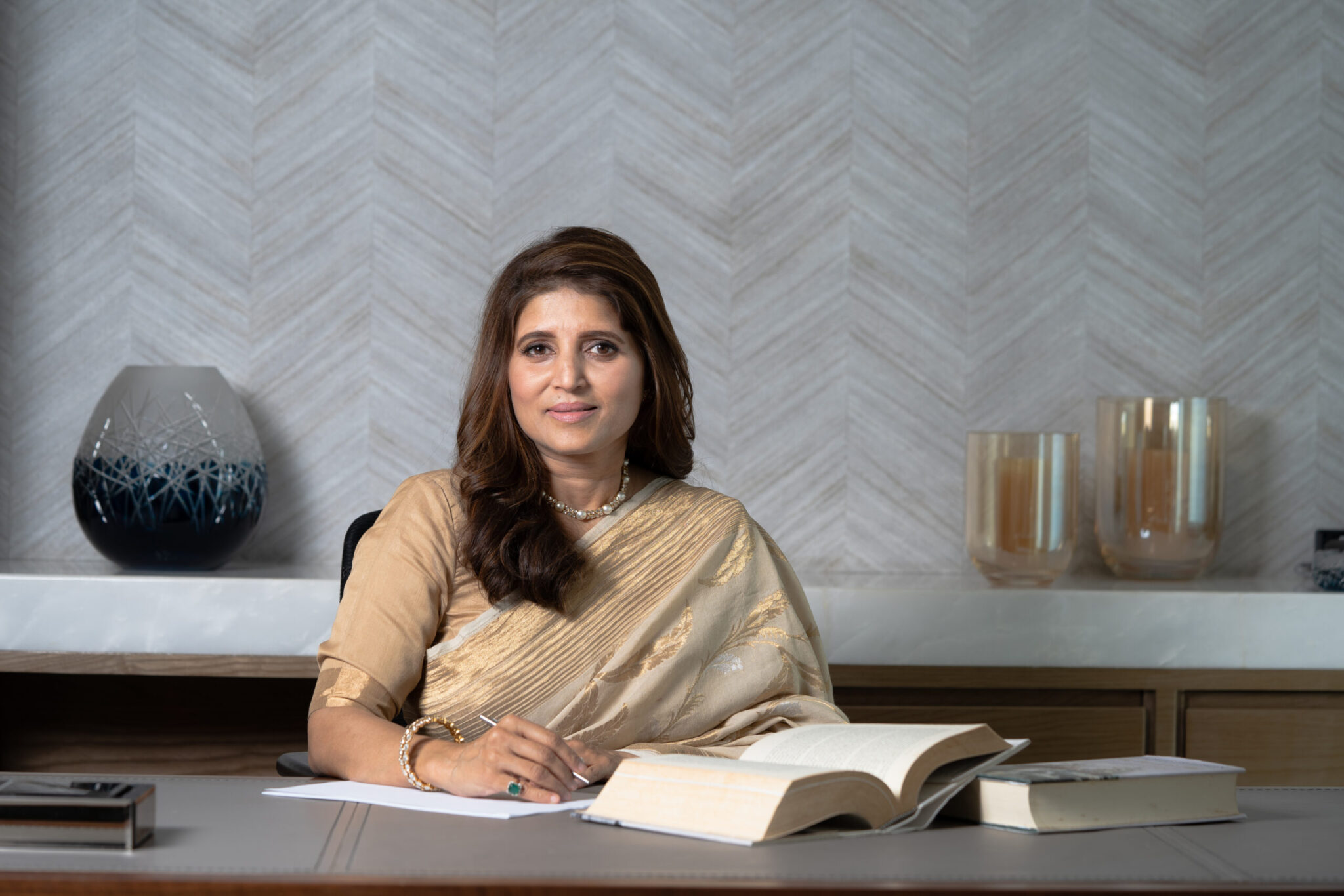 VIBGYOR Group of Schools,Spokesperson- Kavita Sahay Kerawalla, Vice-Chairperson, VIBGYOR Group of Schools."With the pandemic continuing to impact primary school learning, we expect the Union Budget 2022-23 to focus on the education sector to ensure an inclusive framework. As technology becomes an indispensable part of teaching and learning during the pandemic, we hope that the government will take urgent action towards enhancing tech integration in early childhood education by facilitating access to the internet and learning devices like laptops, and easy availability of e-learning resources. This must be supplemented by encouraging faculty up-gradation through grants or other incentives under the ongoing National Education Mission. In keeping with the objectives of the NEP 2020, we expect the government to facilitate the inclusion of new-age skills in primary school curriculum. Edtech has played a major role in ensuring skill-based education in the last few years and while the government has taken some laudable steps to encourage an e-learning ecosystem, edtech startups will be hoping for further support through funding or tax exemptions. We urge the Finance Minister to lay down the government's vision and goals for the education sector in the coming year and provide fiscal support that this sector rightfully deserves."
ALSO READ: PHD Chamber Pre-Budget Recommendation on Education sector
Get Course: Programming-with-C-and-C-Plus-Plus