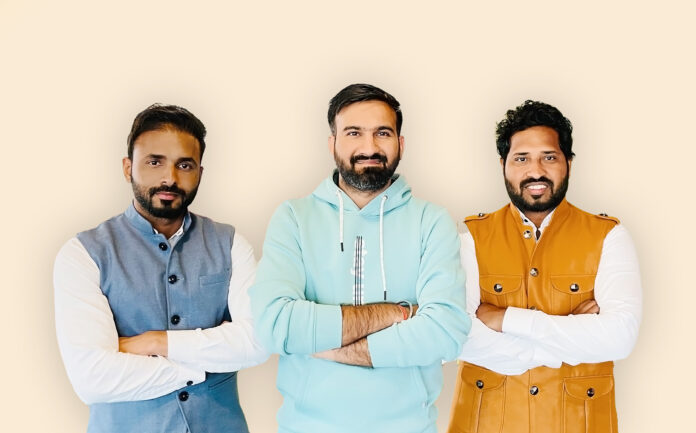 Sachin Sardana &  Ajay Kumar Rathore, Co-founder and CEO, Dhurina
The most commonly used method of promoting team spirit and enhancing learning is Collaborative Projects. Under this, Groups of two or more students are formed and they are allotted tasks or are asked to work together to solve an issue or any work of this kind that helps them to align their personal interests with the group's interests. Usually, the teacher hands out responsibilities to each student in each group and gives them a timeline and accountability for the same. It is also done in other ways like:
-Introduction of new concepts
-Projects that involve innovation and creation.
-Introducing the hierarchy concept to the students by creating roles for them such as Managers, Supervisor, Artist, Secretary, etc.
Why is it important? How is collaborative learning beneficial?
Collaboration is really helpful in completing group tasks, it also includes collectively working, communicating, being accountable for mistakes, taking responsibility for conduct, respecting your teammates and giving and receiving feedback, taking corrective measures, etc. This is the best possible way to learn & achieve goals wherein each individual brings his/her own creativity, skill and simultaneously upgrade each other. Why is it so important to make students work in a group is because this allows them to learn about teamwork, cooperation and coordination and many important aspects of life that are needed when one starts to climb the corporate ladder. There are many benefits attached to the concept-
Development of the students' thinking, speaking and management skills.
Helps in establishing a healthy and interactive student- teacher relationship.
Enhances Self-esteem of the students and motivates them to take responsibility.
Opens doors to different perspectives and helps students acknowledge those to their best understanding, which helps prepare for real-life situations and circumstances.
Since there is no superior-subordinate relationship and there is a separation of responsibility, everyone feels heard and considered. The assessment is done only by the teachers/educators through-
-Observation- The teachers try to keep in check the performance of the students and also make sure that they are following the proper code of conduct and are performing their duties.
-Grading- These are basically the rewards given to the students after the completion of the tasks given to them, not merely based on completion but also on other factors such as their conduct all along, the contribution of each member, etc.

Important Announcement – EasyShiksha has now started Online Internship Program "Ab India Sikhega Ghar Se"

What is the procedure that generally takes place in collaborative learning?
The process is quite simple and it includes the following steps-
-The teacher assigns the group and each individual with their share of work
-He lays down certain rules and principles regarding contribution and active participation.
-Regular supervision and progress check
-The students communicate and manage the tasks and work together towards attaining the group goal.
-Assessment after completion is done and rewards/ appreciation/ feedback is given.

Takes place in the classroom in a lot of ways, such as-
Taking Quizzes
Playing games
Debates, Group discussions
Music, theater, and various other activities that include group efforts.
Problem-solving
How is it implemented when the students are not able to be on campus?
The most important question that arises is if the students are not together in the classroom how can they coordinate? The answer is very simple, the process of completing the projects is the same. The only difference is that the students are not physically together and everything is done online.
– Deciding the task/topic to be worked upon- The teacher allots the groups and hands them over with various tasks and divides that between the students.
– Working on it within a specific time or working according to the timeline-They also provide them with deadlines as is done in the traditional project management processes
-Communication between teammates- The students to work on similar goals need to communicate what progress has been made and what tasks are completed.
Top Software Engineering Courses
– Delivering the result to the teacher- Done through presentations, Online assignments, Presenting on video calls and many other ways.
How does a teacher become sure of success? What strategies should one use for succeeding?
By making sure that like-minded people are put together into groups thus ensuring good results.
Taking care of the size of the groups, making groups that seem to work effectively.
Teaching the students that active listening and consideration is an important part of any collaboration.
Laying down some ground rules and principles.
Telling them about the expectations and goals(Individual and group).
Fostering open and honest communication regarding every aspect.
Make sure there is recognition of each and encouraging innovations and creativity.
Where is the concept most suitable?
For secondary, primary schools and colleges this seems like the best solution because it is really important for the school/college students to have active participation in the class and interactive learning process. How can it make learning more fun and effective?
-Using fun methods and activities and introducing them to new challenges altogether.
-Making sure nobody feels left out and promoting a "teamwork" environment in the classrooms.
-Appreciation and feedback so that they do not feel like their efforts are not noticed.
How has the concept enhanced its presence over the years? 
Empower your team. Lead the industry
Get a subscription to a library of online courses and digital learning tools for your organization with EasyShiksha
Request Now
In the past two years, collaborative learning has proved to be a boon in the education sector. Amidst the Covid-19 outbreak in the country, and due to the introduction of online learning models in schools and colleges, students have not been able to experience on-campus exposure, haven't met their peers, and have faced several issues in learning the syllabus. In such circumstances, collaborative projects have been a savior. As students do interact with each other, and learn to work as a team even virtually, and deliver the best of their talents. Also, joining offline campuses would have been difficult after such a long gap if you are unknown to peers. Collaborative projects have somehow maintained the decorum of group learning for the students.
ALSO READ: Amrita Vishwa Vidyapeetham launches online course on Hinduism
Explore More about other Exams