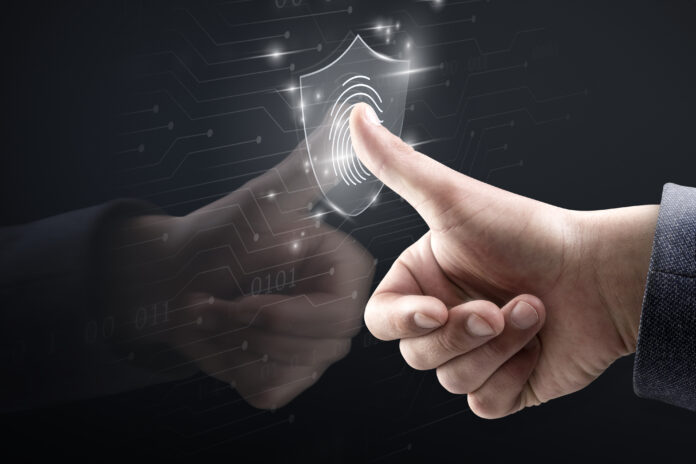 By Roy Zur, CEO, Thrive DX SaaS
There is a growing talent shortage in cybersecurity, which if not addressed, can threaten national security.
Cybersecurity has been emerging as the fastest growing industry with almost 0% unemployment every year for the past decade. However, as per the 2021 report by CERT-In, the number of cybercrimes that occur is on the rise, with 3.94 lakh cases reported in 2019, 11.58 lakh cases in 2020, and 6.07 lakh cases reported till June 2021. According to a report by professional recruitment services firm Michael Page India published this year, there will be 15 lakh unfulfilled jobs in this field by 2025. The biggest challenge that the industry faces is the 43% talent shortage, and reskilling the workforce has become the need of the hour.
Why is cybersecurity necessary?
Today every industry operates in the cyber domain, and a significant amount of data needs to be secured for its smooth functioning. Cybersecurity is essential for protecting sensitive information and for safeguarding all transactions made online. The pandemic has led to an unprecedented expansion of the digital ecosystem. Alongside this expansion, there has also been a surge in the number of cybercrimes being committed. Therefore, there is an urgent need for cybersecurity professionals across all industries. Hiring a cybersecurity team is the best countermeasure adopted by an organization that wants to protect itself from cyber-attacks and getting hacked. Experts feel that the demand for technology-driven products has gone up manifold, and cybersecurity jobs will be amongst the fastest-growing careers globally. Today most companies would pay a handsome salary to employ a cybersecurity professional in their team. Companies are at the risk of losing millions of rupees as well as their reputation if they do not take all precautions for cyberspace.

According to the 2021 report by PwC India and the Data Security Council of India, the transaction value of digital payments in India is estimated to grow annually at a rate of 20.2 percent, from about USD 64.8 billion in 2019 to USD 135.2 billion in 2023.
Digital growth, rising cyber-attacks, and stringent regulatory mandates are the three main factors driving the market. With over half a billion people in India now using the internet and the number of users expected to register double-digit growth within years, it has become essential to keep strong security systems. Therefore, cybersecurity plays an integral part in keeping your systems and devices secure online.
How can cyber-attacks cause damage?
New and improved challenges keep emerging in cyberspace as hackers develop new ways to bypass existing security structures. These are some of the biggest cyberattacks that have taken place in the recent past:
1. 2021 – RockYou2021 Attack
It was reported this June that a compilation of about 8.4 billion passwords was leaked. This, by far, is the biggest password leak. It gets its name from the RockYou website breached in 2009, compromising around 32 million accounts.
2. 2017 – WannaCry Ransomware
One of the biggest ransomware attacks took place in 2017 when around 200,000 computers were affected in more than 150 countries. This had a devastating impact across several industries and had a global cost of about 6 billion Pounds!
3. 2014 – Cyber Attack on Yahoo
In 2014, Yahoo witnessed one of the biggest cyberattacks when 500 million accounts were compromised. However, it is reported that no banking information was stolen.
4. 2013 – Adobe Cyber Attack
This cyber-attack comprised the personal data of up to 38 million users! Adobe said that passwords and credit card information of the first 2.9 million were compromised, whereas the remaining 35.1 million only lost their passwords and IDs.
With the growing risk of cyberattacks, most companies are heavily investing in upgrading their cybersecurity structures. As a result, the requirement for qualified and skilled cybersecurity professionals has risen to the extent that, as per experts, there will be 1.5 million unfulfilled vacancies in the cybersecurity domain by 2025.
Important Announcement – EasyShiksha has now started Online Internship Program "Ab India Sikhega Ghar Se"
How do Cybersecurity Experts keep you safe?
In cyberspace, there are a wide variety of threats that keep evolving, and cybercriminals find new ways by which they can hack your system. Employing a Cybersecurity Expert is an excellent countermeasure that will give you an edge over cyber attackers. The various means by which these cyber watchdogs keep your system and devices protected on the internet are listed below:
1. They keep all your systems and software updated. A way by which hackers exploit your system is by coding malware or bugs to infect it. Software updates are usually sent out with fixes for these latest issues, and making sure that your system is updated is a brilliant way of countering cyber-attacks.
2. They keep your passwords strong and unique. Most users tend to keep a strong password but reuse the same password everywhere. Forming a strong password with a mix of letters, special characters, and numbers is a good practice. Still, over 75% of users reuse the same password for all accounts, making them extremely vulnerable if one account is hacked.
3. Two-factor authentication is an excellent tool that cybersecurity experts recommend if you want to ensure the security of your data. Companies like Google and Twitter have adopted the method of asking for your password along with an OTP sent to the phone number linked to your account. This process eliminates a large number of scenarios where you can get hacked.
4. They help you increase your cyber hygiene. By monitoring your internet usage and making sure you only visit secure websites, you may prevent many cyber-attacks.
5. They help in training your employees to be better aware of cybersecurity and deal with cyber-attacks. They ensure that your employees follow proper guidelines and procedures when online, minimizing the risk of being hacked.

The way forward
Today, there are many young and able people in India with the technical aptitude that can make excellent cybersecurity professionals. The onus lies on Universities and Higher Ed Institutes to upgrade their curriculums to accommodate the fast-evolving realm of cybersecurity. Cybersecurity isn't a luxury as it once was considered; it is a modern-day necessity. To ignore it is equivalent to putting yourself and your organization at risk on the internet. The best way to invest in the future is by investing in sound cybersecurity training for students at your school.
__________________________________________________________________________
About the Author:
Roy Zur, CEO, ThriveDX SaaS
Roy Zur is a cyber intelligence expert, the founder and CEO of Cybint, a cyber education company, recently acquired by ThriveDX. Roy has more than 15 years of experience in cybersecurity and intelligence operations from the Israeli Defense Forces, Unit 8200 (Retired Major) and has developed cyber education programs and technological solutions for companies, educational institutions, and government agencies around the world.
ALSO READ: People's support critical for curtailing further spread of Omicron
Want to improve your skill visit: EasyShiksha