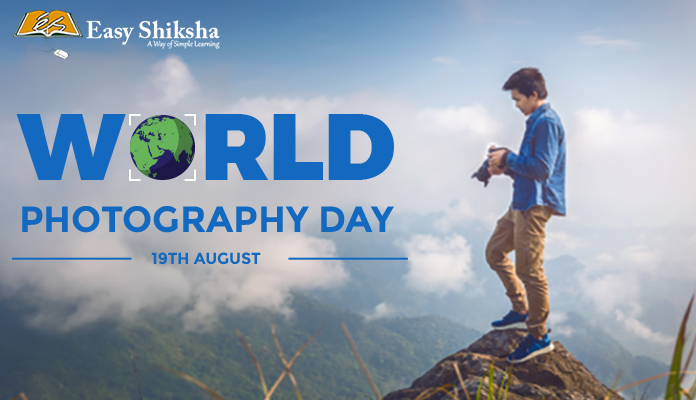 Today is world photography day. It is hard to imagine a world without photographs. For many, it can just be a hobby, but for some, it's a passion and a profession. On the occasion of World Photography Day, we bring you a list of renowned colleges in India which have photography courses and some online resources like EasyShiksha which provides online courses in India.
World Photography Day 2021, Online Course & Colleges
Delhi College of Photography
Run by Dhawan Production Private Limit, Delhi College of Photography is one of the renowned institutions to learn Photography. The institute has a well-equipped studio and offers special courses on Wildlife Photography, Fashion Photography apart from others.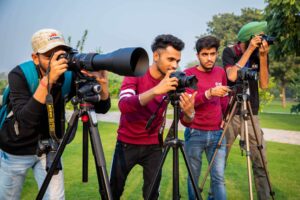 National Institute of Photography, Mumbai
Established in 1983 by Professor Manohar Desai, National Institute of Photography is one of the premier institute in India to learn Photography courses. Students from various parts of the country, including abroad come here to learn Photography. The institute runs diploma, certificate courses. It also conducts free workshops for the learners.
Get Now: Digital Photography Free Online Course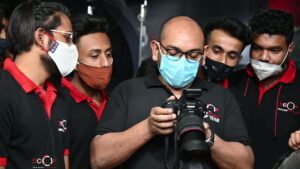 Jawaharlal Nehru Architecture and Fine Arts University, Hyderabad
Established in 1940 in the Nizam's state of Hyderabad, the College of Fine Arts was one of the renowned institutions in British India, which was later merged with the Jawaharlal Nehru Technological University (JNTU) founded in 1972. The college offers various courses in Photography, like BFA Photography MFA Photography Bridge Course (Photography) MFA Photography (PTPG). The candidates can secure admission only after clearing entrance test.
Online Resources
Online Digital photography Courses
There are some online education websites in India that provide free online courses. EasyShiksha is one of them. EasyShiksha is a platform from where students can learn & practice without any fees. Students can register themselves and learn digital photography.
6 Amazing Benefits of Photography
Benefits of Photography
Taking Perfect Photos with proper camera and vision, photography can make your life much better. Below are just a few of the many benefits of developing a love of photography.
Entrepreneurs are known for their 'do-it-yourself' mindset, but when it comes to promotional photography, doing it yourself may not be best. Whether it's for your website, billboards, printed materials, or social media, appealing and professional photography will make your business seem more reputable.
Professional Photography is More Professional
Right off the bat, having professional and personalized photography presents you with the opportunity to gain an advantage over your competitors. Clear and creative photo designs demonstrate the credibility of your company and will result in customers trusting your brand as authentic and one they want to support.
Putting Your Best Foot Forward
The photos you use on your marketing collateral represent your business just as much as your staff or the products and services you offer. Low-quality, amateurish photos reflect poorly on a business. After all, if you're skimping on the photography, what else are you potentially skimping on? Anyone with a passing interest in marketing will tell you that content is king. With the rise of digital marketing, visual languages have become the primary means of communication between businesses and customers, and your business is no different.

Photography is Extremely Shareable
The benefits of an engaged social media community that shares likes and retweets your content are impossible to overstate. Displaying professionally taken photos alongside your social posts makes them far more likely to be engaged by your desired audiences, growing your brand and reaching more potential customers organically.

Professional Photos are Cost-Effective
Earlier we mentioned how it can be easy for small business owners to dismiss professional photography because of the upfront costs. But, what if we told you it can become one of the most cost-effective aspects of your business? Having a cache of professionally taken photos can create free publicity for your business, and have the added benefit of building effective brand recognition.