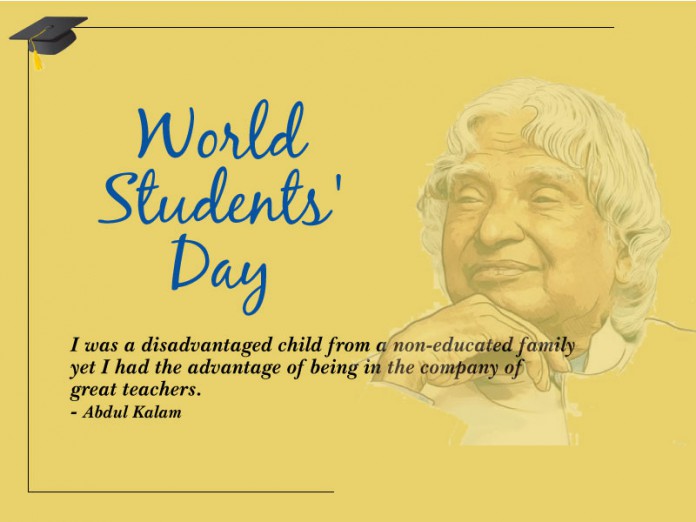 Ahead of World Student's Day on October 15, which commemorates the birth anniversary of former Indian president APJ Abdul Kalam, we would like to explore story opportunities on lifelong learning, executive education and continuous upskilling and reskilling to stay updated as a professional.
we are writing to you to share the inspiring stories of three young achievers at GITAM (Deemed to be University). These wonderful stories cut across the spectrum of humanity, sports and technology, and highlight the zest and aplomb these students carry.
Dr K Swathi Reddy
Dr K Swathi Reddy, a 23-year-old final-year medical student from the prestigious and world-class GITAM Institute of Medical Sciences and Research (GIMSR) in Visakhapatnam exhibited her quick presence of mind and values of empathy and compassion, when a harried male passenger woke her up in the wee hours, onboard the Secunderabad-Visakhapatnam Duronto Express. Soon enough after learning of the emergency, the young doctor-in-training helped a pregnant woman with the delivery of a healthy baby girl on the moving train. The hair-raising story catapulted Dr Reddy to national fame, with many important political leaders, medical fraternity and citizens coming together to congratulate this young achiever.
Srihari Ruttala
The dream of saving the hard-earned money of millions of Indians, from malicious cyberattacks, was the selfless motivation behind 21-year-old GITAM student Srihari Ruttala's entry into cybersecurity. Having bagged several awards after picking up the necessary skills, the final-year MCA student competed and won at the zonal, state, regional andnational levels to be one of the only two students selected from India for WorldSkills – which he terms the 'Olympics of skills' – in October 2022. He is representing India in the skill of cybersecurity against 12 countries, including Australia, Hong Kong, Ireland, Singapore, the UK and France.
Also Read Orchids – The International School organizes week-long Mental Health Awareness Campaign
Riya Saboo
This young student-athlete has clinched a medal at the 36th National Games (Ahmedabad, Gujarat) recently. Riya Saboo (representing Telangana) won Gold in the Artistic skating (Women) event at the prestigious games. A recipient of the sports scholarship 2021, she has been a skater since the age of seven. She has also bagged top honours at many other skating championships and is a promising young sports talent.
Visit EasyShiksha for skill development courses