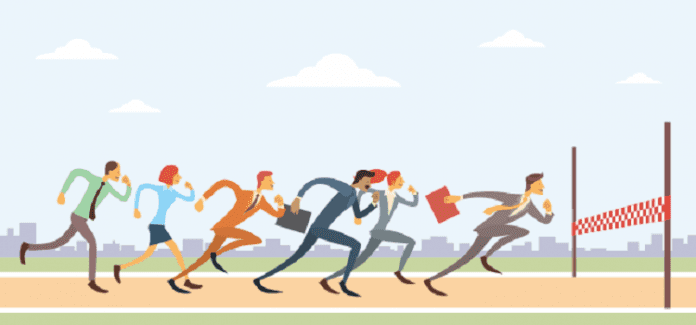 New Delhi, October 18, 2016: Knowledge@Wharton High School (KWHS), part of the global Knowledge@Wharton network of online business journals at the Wharton School of the University of Pennsylvania, is inviting applications for theKnowledge@Wharton Investment Competition in South Asia and Middle East region.
Knowledge@Wharton Investment Competition will run in two regions. The deadline for sending applications for the investment competition from South Asia and Middle East is October 31, 2016.
Diana Drake, Managing Editor of Knowledge@Wharton High School says, "KWHS Investment Competition provides a risk-free platform for young students to showcase their potential in investing by developing strategies to manage and grow their trading portfolio. Through this competition, they will learn skill sets outside of their classroom, such as teamwork, leadership, risk, communication and of course, making sound investments. In our first edition, we witnessed some brilliant presentations and I am confident that this year will be even better. I wish each participating team all the very best!"
The competition is a free, global, online investment simulation for high school students from Class 9 to Class 12.  Each team is required to have four to nine students. Each competing team has to manage a portfolio of $100,000 in virtual cash usingOTIS, Wharton's Online Trading and Investment Simulator. As a result of this competition, students learn about teamwork, communication, risk, diversification, company analysis, industry analysis and investing.
The competition requires two deliverables: A mid-project team review and a final policy. The mid-project team review is for the competing group to show the judges that the teams are developing strategies and following them. The final policy will focus on the investment strategies of the teams. Based on these, top teams for the finale will be shortlisted.
The OTIS trading will begin in South Asia and Middle East on November 1, 2016; mid project team review will take place onDecember 11, 2016; trading will end on January 10, 2017; final strategies will be due on January 20, 2016; and the South Asia and Middle East Region Finale will take place on February 11, 2016 which is the second day of One Globe Forum.
Hosted by Salwan Media Ventures, the annual One Globe Forum brings together global thought leaders to discuss how to build a 21st century knowledge economy in India and South Asia. The competition finale will be organized and executed on behalf of KWHS by BrainGain Magazine, a study abroad magazine for students, their parents and mid-career professionals in South Asia, which also partners for sending high school students to the KWHS Global Young Leaders Academy. Three teams from high schools belonging to Amity International, a network of educational institutions located in and around New Delhi, India, won the top prizes during this first annual KWHS Investment Competition South Asia and Middle East Regional Finale in February 2016.
About Knowledge@Wharton :
Knowledge@Wharton is the online business analysis journal of the Wharton School of the University of Pennsylvania. The site, which is free, captures relevant knowledge generated at Wharton and beyond by offering articles and videos based on research, conferences, speakers, books and interviews with faculty and other experts on current business topics. Knowledge@Wharton offers content in Chinese, Spanish and Portuguese and has a separate site for high school educators and students.
About BrainGain Magazine :
BrainGain Magazine (www.braingainmag.com), a Salwan Media Ventures company, is the leading Study Abroad online magazine for students, their parents, and mid-career professionals. We aim to be the definitive source of information for anyone interested in exploring and learning about Study Abroad. Our primary target audience is between the ages of 16 and 25 years. We provide content to guide students and their parents through the decision-making process when exploring options to study abroad